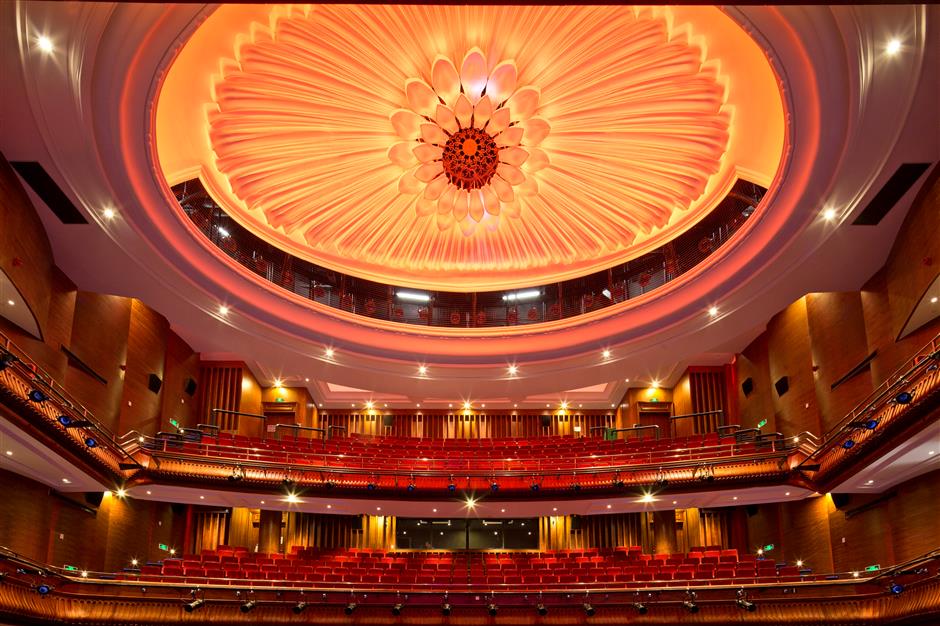 The seats in the Great Theatre of China have been restored according to the original design. The theater will reopen to the public with 878 seats with modern lighting and sound equipment.
Over 50 plays from world renowned directors will be performed at the Great Theatre of China near People's Square from next month to celebrate its reopening.
The productions from the United Kingdom, France, Germany, Japan and China, most of them making their Chinese debuts, will be staged at the 88-year-old theater through the end of September.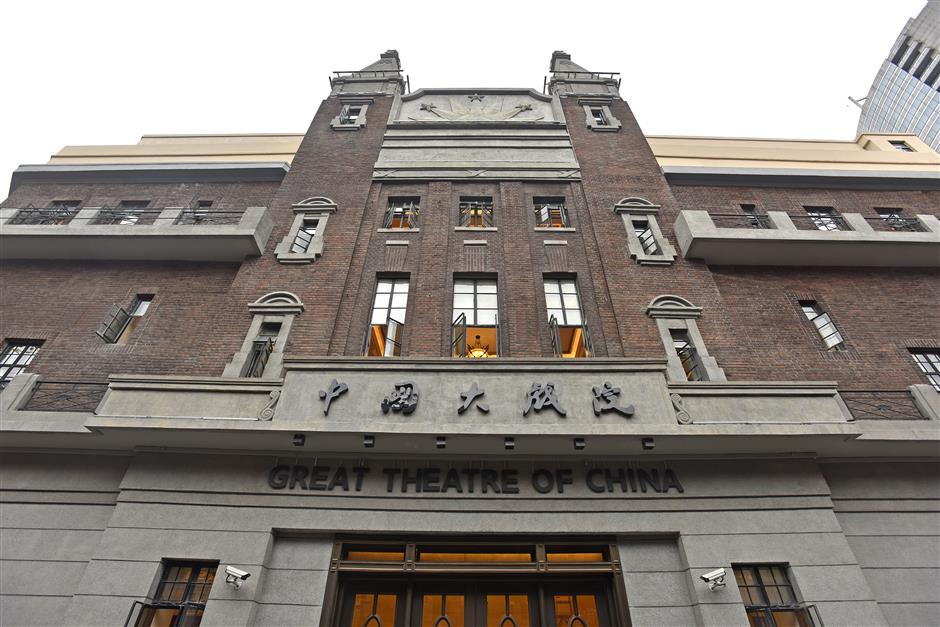 Ti Gong
The exterior of the theater has also been restored.
The first batch include "Snow" adapted from Turkish Nobel Prize winner Orhan Pamuk's novel and US award winner "Disgraced."
The symphony orchestra of Shanghai Peking Opera Troupe will present a chamber music version of the classic "Farewell My Concubine."
The theater has appointed playwright Tian Qinxin as its artistic director.
"I'd like to bring mainly young directors from across the world to present their works to local audiences in such a splendid theater," said Tian.
The theater, formerly the San-Xing Theater, at 704 Niuzhuang Road in downtown Huangpu District was built in 1930 as one of the city's four major Peking Opera venues. Peking Opera masters Mei Lanfang, Cheng Yanqiu and Yuan Shihai often performed there. From the 1950s, it became a popular stage for all kinds of Chinese traditional opera. The building was listed as a protected structure in 2005.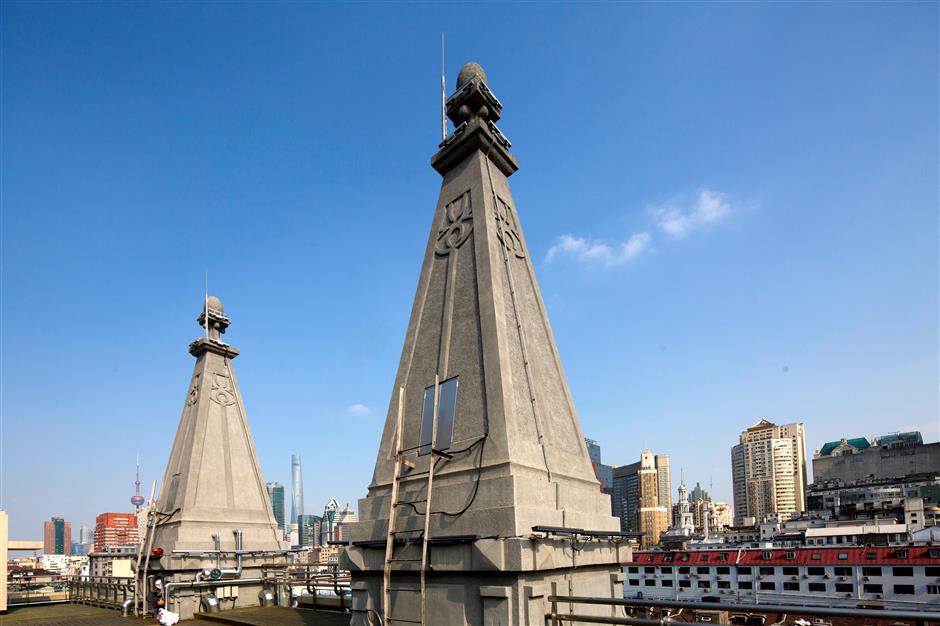 Ti Gong
The two towers of the theater have also been returned to their former glory.
"We have restored its original appearance under the guidance and supervision of the city's cultural heritage authority," said Shen Weimin, president of the Shanghai Ever Shining Cultural Group, operator of the venue.
The renovation was launched in October 2012 by the group and UK theater design firm RHWL. The seats have been restored to their three-story layout according to the original designs. Two towers have also been revamped to their former style.
A pattern of three stars on a sunflower has been retained near the entrance to recall the original San-Xing name, which means three stars.
The theater will reopen to the public with 878 seats with modern lighting and sound equipment, the group said.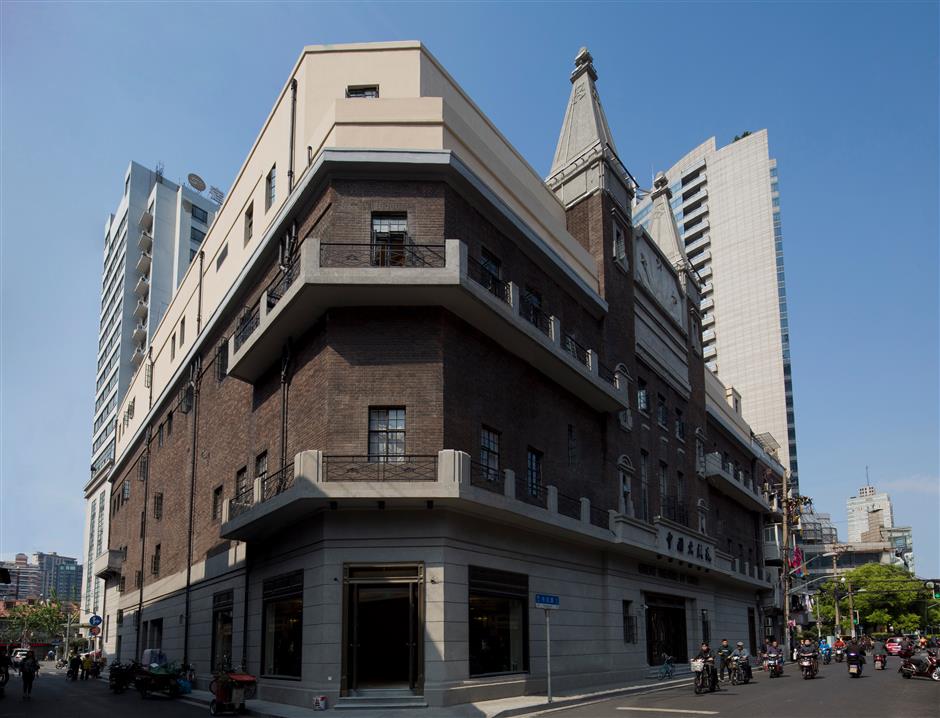 Ti Gong
The Great Theatre of China on Niuzhuang Road near People's Square will reopen in June after a major renovation. Over 50 operas and concerts from home and abroad will be staged over the summer.