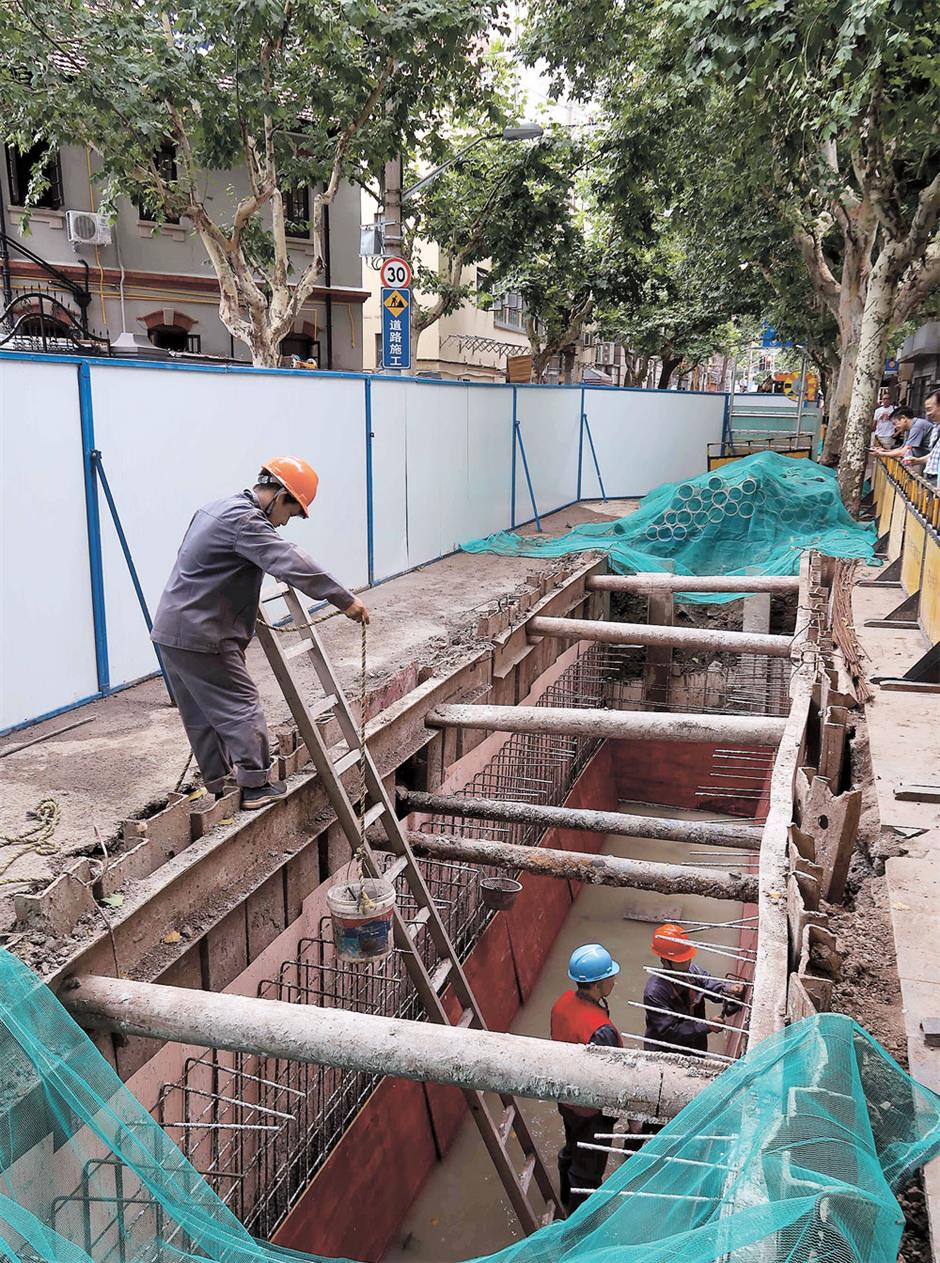 Workers lay underground pipeline yesterday on Wukang Road.
Overhead cables on a 300-meter-long section of Wukang Road are expected to be removed by the end of September.
Workers have just finished laying underground pipeline for wires on the east side of the street and construction on the west side is under way.
Workers have also been careful not to disturb the historic buildings located along the 1.2 kilometer road.
Wukang Road was the first to embark on the citywide campaign to remove unsightly overhead wires and cables.
According to Zhang Yujun, director of the planning department at State Grid Shanghai, work on Wukang Road will remove six electric transformers, 49 electric poles and over 2 kilometers of cables.
"We have to find places to build new transformers that will not occupy too much space or block the road after we demolish the old ones on the street," said Zhang.
Construction on the road has also been planned to minimize impact to residents and traffic.
"I haven't received one single complain since the campaign began in March," said Bai Zufang, head of a residential community on the street. "It does not have much negative influence on our daily lives."
Overhead cables in Qingpu, Minhang and Changning districts near the National Exhibition and Convention Center will all be removed before the end of September as well.