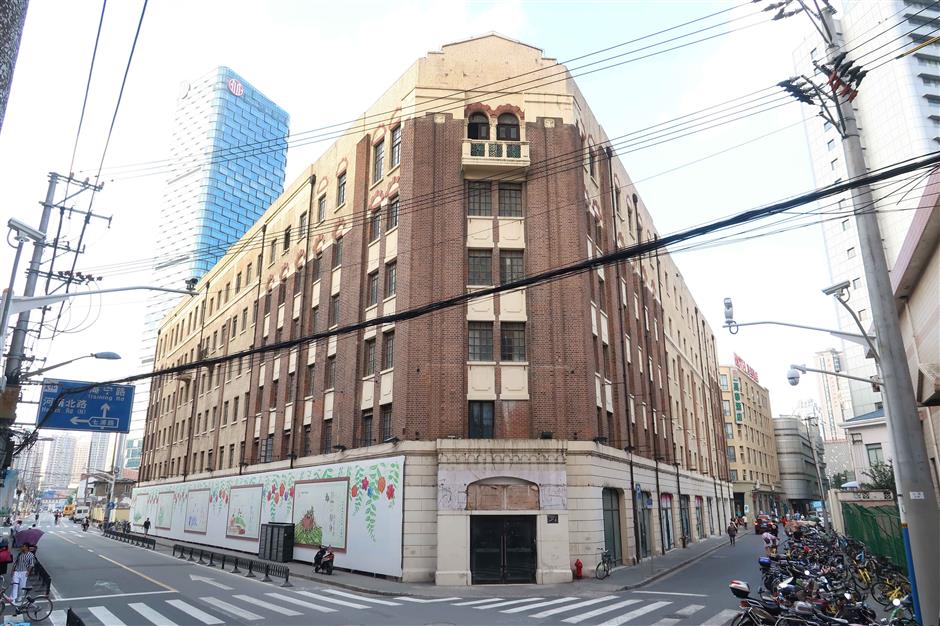 A company has been ordered to pay more than 10 million yuan (US$1.5 million) for illegally renovating a heritage-listed building in Hongkou District, a district court announced yesterday.
The Derring Apartment was built in 1935 with elements of Spanish style at 71 Sichuan Rd N. because of its historic value, it was given protected status in 2006.
In 1949, the building was bought by a pharmaceutical company and used as a workshop. After 1949, an additional floor was added on the top of the five-story building and several other renovations were made.
In 2004, Shanghai Hongying Real Estate Development Co bought the building and turned it into a business and commercial complex. In June 2015, Hongying leased the top four floors to Shanghai Bingheng Group.
The lease contract stated that the building had protected status and Bingheng was required to get official approval for any renovations. But Bingheng turned a blind eye to this stipulation, according to the Hongkou District People's Court.
Without approval from authorities, Bingheng carried out illegal alterations such as dismantling the building's original elevator, reinforcing the structure with steel beams, and converting commercial space into residential flats, the court said.
Additionally, the building's decades-old wooden staircases and tiled floors were destroyed in the renovations, while some original windows were removed and filled in with concrete.
Hongkou housing officials were alerted to these alterations and ordered Bingheng to halt construction. Meanwhile, Hongying filed a lawsuit to dissolve its rental contract and demand compensation.
According to the court, Bingheng caused severe damage to the building after being informed of its responsibility to protect the structure. It was ordered to pay 10.2 million yuan in compensation to Hongying. The rental agreement was also voided.