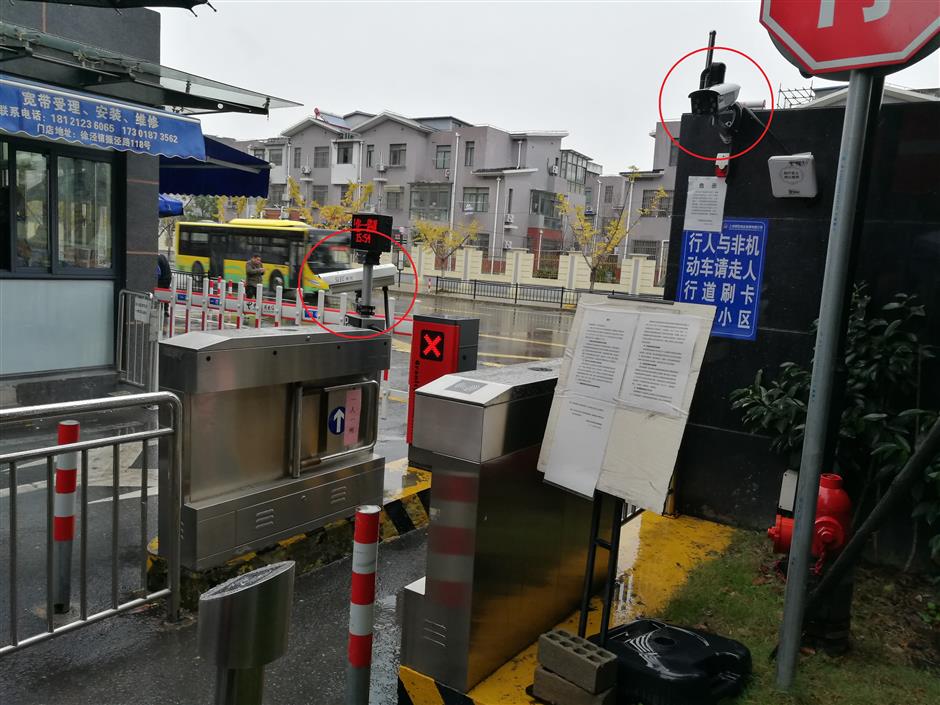 Cameras at the entrance to the complex scan faces and car plates so that residents don't need a card to get in and out, while those who don't live inside can't get in without registration with the guards.
There are more than half a million public Internet of Things sensors in the city — in the streets, residential communities and high rise buildings.
Now, a police data center curates all data collected by smart devices serving public safety. The data center hosts 17.9 petabytes — a petabyte is roughly a million megabytes — on 5,000 servers. The data is processed through 181 apps and 400 computer models.
As the city becomes smarter, according to the police, it also becomes safer. Smart border control systems at 123 interchange points between Shanghai and neighboring provinces are said to be four times more efficient than previously and have identified 194 fugitives and about 13,400 illegal objects since September last year.
In 1,712 residential complexes where smart sensors and surveillance cameras are in place, not a single report has been made to police since they were installed. In over 3,500 high rise buildings where sensors are installed to detect fire, no fires have been reported.
The Erlian Xinyuan residential complex in Qingpu District was among the first to get smart. Residents now scan their faces to get in and out of their building or the complex, and the gate automatically informs police if a chip-embedded e-bike is sneaked out of the complex without a matching chip-key.
Inside the complex, all fire hydrants have water pressure sensors. Smart surveillance cameras look up at buildings 24/7 watching out for falling objects. Residents who throw things over the balcony are warned immediately.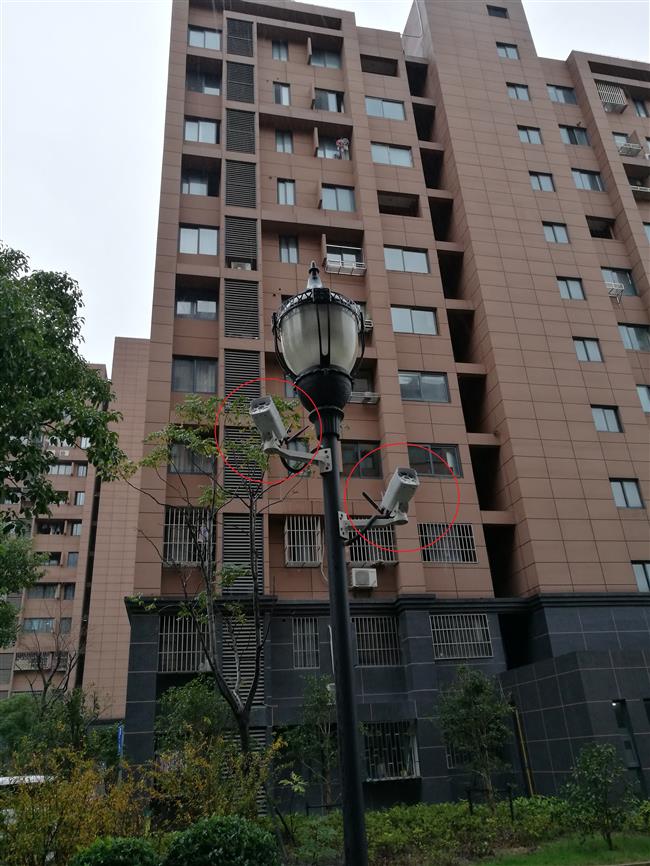 Chen Huizhi / SHINE
Cameras working 24/7 to catch falling objects from higher floors look up at every residential building.
A man surnamed Wang, whose relatives live in this complex, told Shanghai Daily that he's impressed with the smart devices here and hope the one in which he lives will have them soon.
"When they installed the smoke sensor at the e-bike parking lot here, they had a drill, and the sensor reacted very quickly," he said. "Also the face scan entrance makes one feel very safe, and since I don't live here, I have to register myself with the guards at the gate every time."
Police said they will accelerate the installation of smart devices for safety in the city, and integrate their data base with Shanghai Big Data Center, but data safety and privacy will be ensured.
Police revealed the progress during an inspection by the city's legislators yesterday.
The legislators expressed their expectation that a sustainable model of financing will be established to support the installation of smart devices for public safety.
Lu Yaodong, direction of the command headquarters of Shanghai Public Security Bureau, said currently the government, companies and residents are involved.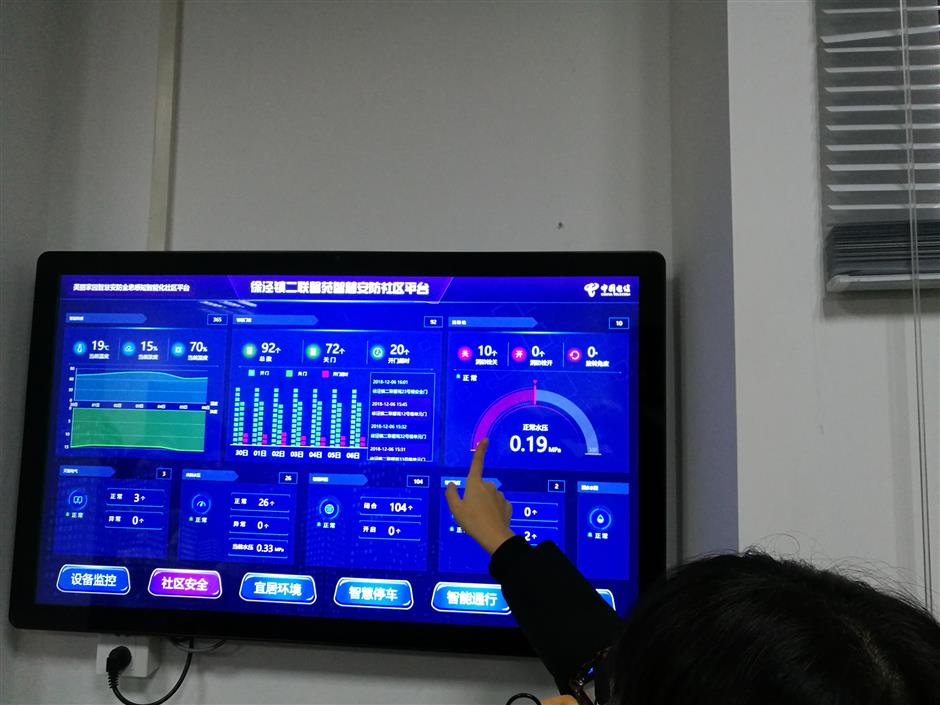 Chen Huizhi / SHINE
People working at the property management firm managing this complex can view all activities from the smart censors and cameras in their office.