Company fined 1 million yuan for tying red scarf around the neck of Japanese porn star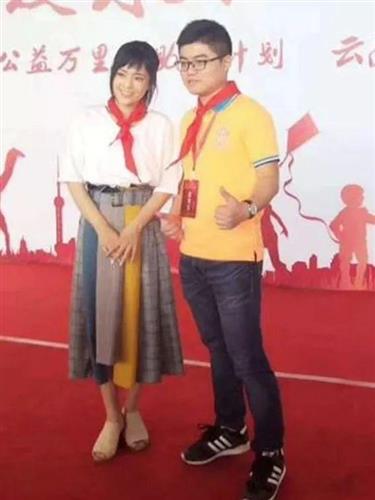 Japanese porn star Sora Aoiparticipates as an "education assistance program ambassador" during an event hosted by Shanghai Zhenhai.
Red scarves around children's necks are a ubiquitous sight on streets all over the country. The scarf symbolizes a corner of the national flag and is emblematic of blood of revolutionary martyrs.
A company in Pudong New Area has been fined 1 million yuan (US$145,000) for tying a red scarf around the neck of a Japanese porn star.
Shanghai Zhenhai, which sells aphrodisiacs, hosted a event at a school in Yunnan Province's Dehong Prefecture in late July. It invited former Japanese porn star Sora Aoi to participate as an "education assistance program ambassador." She wore a red scarf at the event, according to the Pudong New Area Market Supervision and Management Bureau.
The company posted photos online with advertising information attached. The photos were widely distributed on the Internet, triggering the misunderstanding that an porn actress had somehow been appointed as an instructor of Young Pioneers.
Young Pioneers are children between the ages of six and fourteen. Most elementary school students are Young Pioneers. On reaching the age of fourteen, they exit the Young Pioneers and may join the Communist Youth League. Young Pioneers are often referred to simply as "Red Scarves."
In August, the National Work Committee of the Young Pioneers of China made a public statement, stressing the significance of the symbolism of red scarf and suggesting that the company the law on protection of martyrs.
The committee said the act had smeared the image of China's Young Pioneers organization.
The company made an apology on its Weibo account, but it was not seen as nearly enough. The fine meted out today s the biggest of its kind, and it was imposed based on the advertising law.
The company was also fined in February for promoting the medical effects of a sterilization product in its online store.