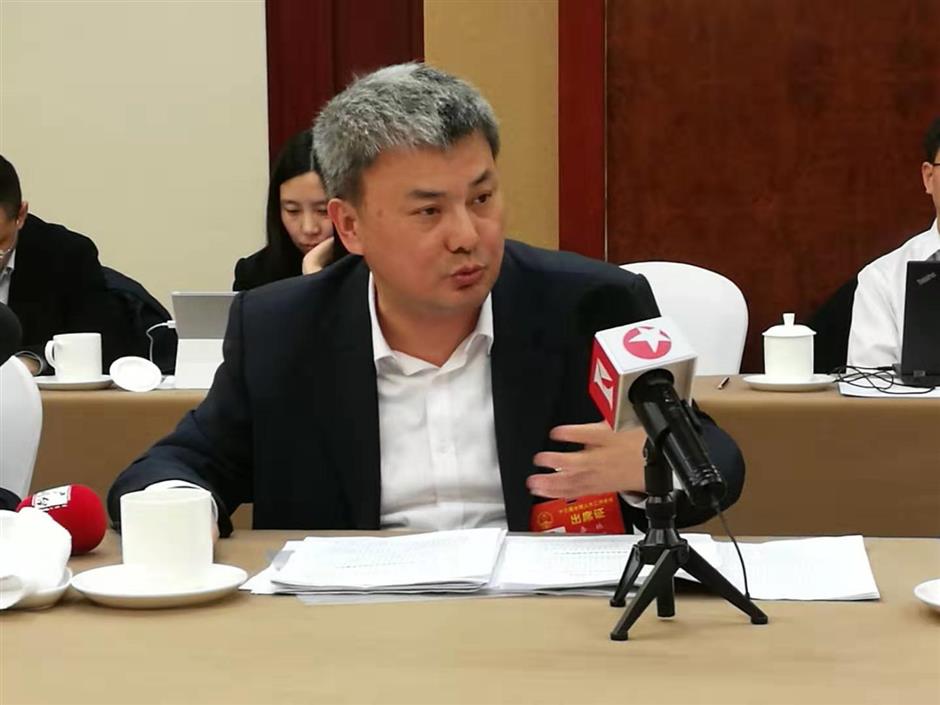 Li Lin, head of Shanghai Institutes for Biological Sciences, speaks during a panel discussion on the sidelines of the National People's Congress in Beijing.
A unified food tracking system in China is necessary to better ensure food safety for all, said Li Lin, a delegate from Shanghai to the National People's Congress and head of Shanghai Institutes for Biological Sciences..
The institutes incorporate the Shanghai branch of the National Center for Food Safety Risk Assessment.
Different government departments and localities have been making effective efforts in food tracking since the revised national food safety law went into effect in 2015.
The meat and vegetable tracking system of the Ministry of Commerce has covered 77 cities in the country, while the Ministry of Agriculture and Rural Affairs and the National Development and Reform Commission have introduced farm produce and key food product tracking platforms.
In Shanghai, tracking of cereal, livestock and fowl and their products as well as vegetables, fruit, seafood, bean products, milk products and cooking oil started in 2015 with the establishment of a web portal with searchable information.
By the end of last year, all of the food businesses that are required to be tracked had started to upload information to the platform, according to the government. More than 16,000 businesses producing, transporting and selling food products have shared about 1.2 billion pieces of data which have been looked up over 2 million times.
"In many other localities, the coverage of businesses on food tracking platforms in terms of meat and vegetable and TCM herbs is only about 30 percent," Li said.
Li calls for a law exclusively dealing with food tracking so as to more efficiently coordinate authorities in agriculture, health, commerce, market regulation, industry and information, food and drug administration, public security and intellectual property rights in the mission, and with it, a unified national food tracking system with unified standards.
In Shanghai, the local process in this regard is well underway, as the food tracking systems of the food and drug safety commission, the commission of commerce and the education commission were unified by the end of last year.