Sports lovers in the city are being encouraged to take part in an activity that blends exercise with entertainment.
"Run For Your Lives," described by organizers as a fun and extreme experience, will be held on October 26 at Daning Lingshi Park.
In this "zombie-infested 5K obstacle course," participants can select the role of a survivor, a zombie or an elusive spectator. Survivors have to be able to run fast and take smart decisions to avoid being turned into one of the "running dead."
In addition to thrilling chases, the event includes rock music, a dance party and food festival.
Since its debut in 2011 in the United States, the event has caught the imagination of participants in Europe, South Korea, Malaysia, Singapore and Thailand. People have made friends at the event and some have even found love, organizers said.
They said the Shanghai event will include more roles such as robots and ET to add to the fun. Special make-up will be offered to each role.
Tickets are available atwww.runnar.com/event/1653/WEB/detail?ctype=5&cid=142.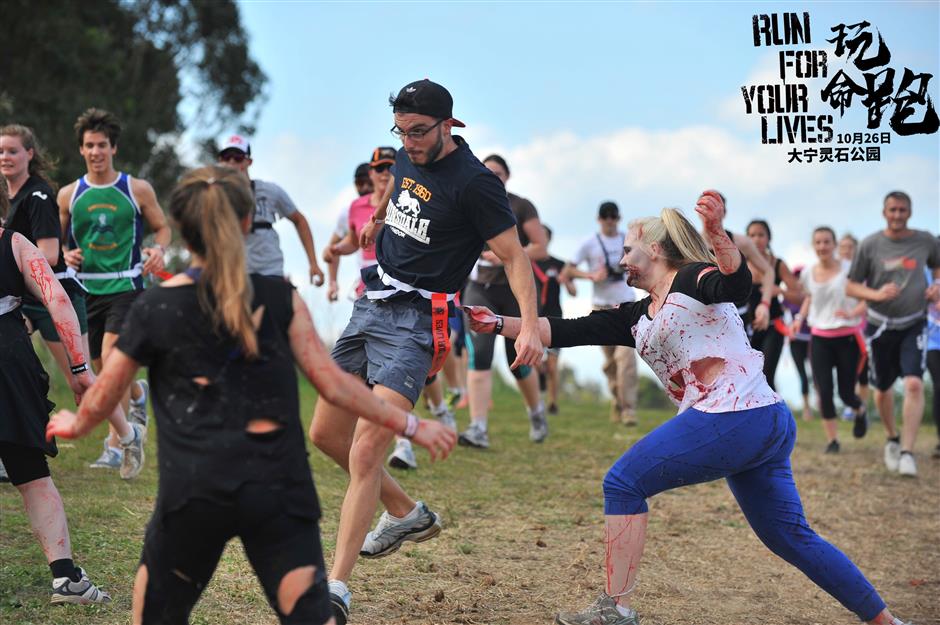 Ti Gong
"Run For Your Lives" is described as a fun and extreme experience.