An 11-year-old girl with leukemia received a joint stem cell transplant from her father and a sample of donated umbilical cord blood on Monday.
This was also the 4,500th stem cell transplant using samples from the Shanghai-based China Stem Cell Group, a record among China's cord blood banks.
The girl, nicknamed Han Han, started to complain about joint pain in November last year. Her parents took the girl from her home town in Anhui Province to see doctors in Shanghai and was diagnosed with acute lymphoblastic leukemia, which accounts for over 70 percent of leukemia cases and is likely to hit children below 9 years old. The illness usually starts with joint pain, say experts.
At first, Han Han's condition stabilized with chemotherapy. However, she had a relapse in October this year and she was transferred to the Children's Hospital of Soochow University in Suzhou, Jiangsu Province.
Dr Hu Shaoyan, director of the hospital's hematology department, said Han Han relapsed in a very early stage of acute lymphoblastic leukemia and only a stem cell transplant could cure her.
The family decided to donate partially-matching stem cells from Han Han's farther. They also applied for umbilical cord blood from China Stem Cell Group on November 20.
The group found a matching sample of umbilical cord blood for Han Han on the same day.
The use of umbilical cord blood can streamline the successful transplantation of partially-matched stem cells from Han Han's father and reduce the odds of rejection.
Doctors said it usually takes three to four weeks to determine whether the transplanted stem cells survive in the patient.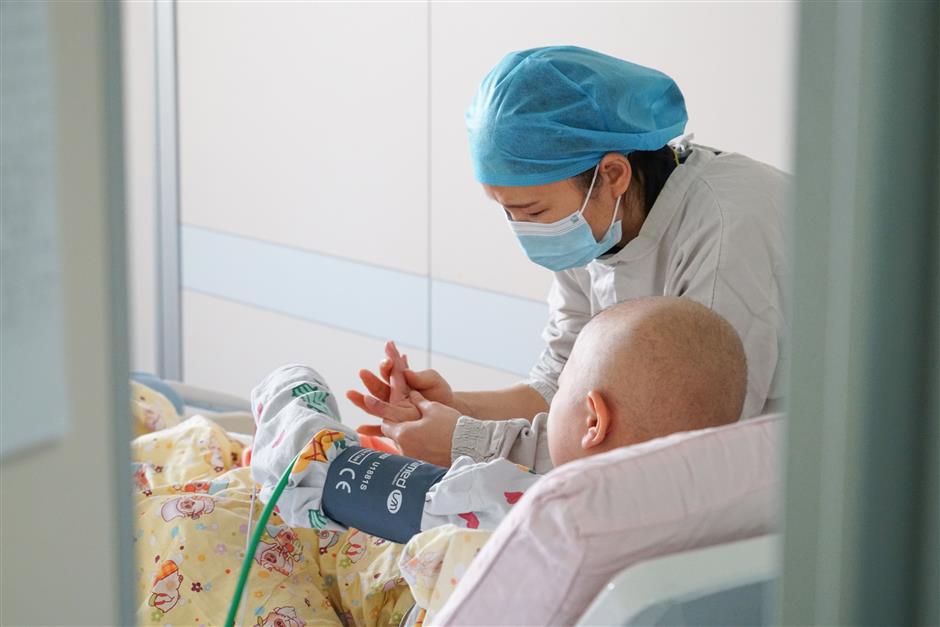 Ti Gong
An 11-year-old girl received a stem cell transplant using her own father's stem cells and a donated sample of umbilical cord blood to treat her leukemia on Monday.