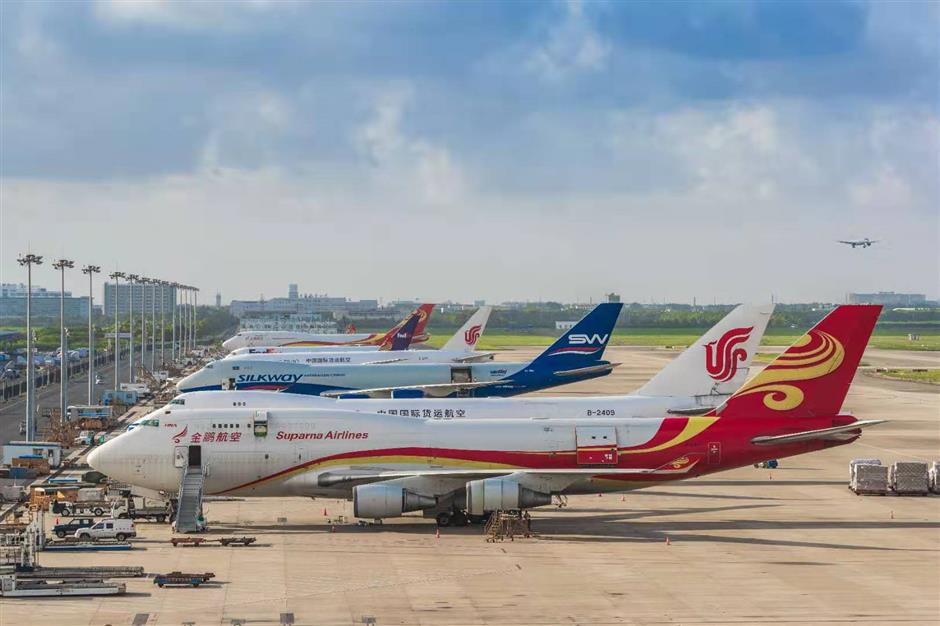 Cargo aircraft from both home and abroad are seen at Pudong International Airport.
The volume of cargo at the Pudong International Airport has been rebounding since October with more flexible flight schedules and better services for carriers and cross-border e-commerce.
Figures had been tumbling since September 2018 due to the China-US trade dispute and other unfavorable factors.
Freight turnover dropped by 6.77 percent year on year in August. The biggest monthly fall in the last 12 months was 17.5 percent, Shanghai Airport Authority said.
With the supports of China's civil aviation regulator, Shanghai customs and airlines, the cargo transport turnover at the airport reached 328,200 tons in October, a 2.31 percent increase on the year, the authority announced.
To curb the decline, the authorityvisited over 20 carriers and logistic firms operating at the airport and encouraged them to increase their capacity, according to the airport.
The Eastern Air Logistics of Shanghai-based China Eastern Airlines, for instance, has deployed more cargo flights from other airports to Pudong. Ethiopian Airlines opened a new cargo flight between Shanghai and Addis Ababa which helped increase freight turnover from Africa.
China Southern and Azerbaijan Airlines offered discounts to their clients to boost cargo transport volume, while logistic giants from both home and abroad, such as DHL, UPS, SF Express and EMS, also helped gather their cargoat the Pudong airport as a distribution center.
Supported by the Civil Aviation Administration of China, the airport authority also improved the application procedure of cargo flight schedules for carriers, making it more convenient for airlines.
To cap the demand of rising cross-border e-commerce, the authority set up a specialized cargo supervision and inspection platform at the cargo terminal at Pudong to improve efficiency.
The project is expected to benefit the cargo transportation of cross-border e-commerce for the Yangtze River Delta region, the authority said.
The airport also replaced traditional documents with electronic forms. Over 65 percent of documents have been electronic in July. It also opened China's first dust-free inspection site for precision instruments and other high-tech appliances.
Takeoff, landing and berthing fees at the airport have also been reduced.
In the next step, the airport will sign agreements with Silk Way West Airlines in Azerbaijan and the Russian Sky Gates Airlines to increase their freight turnover at Pudong. The cargo transit procedures will be further optimized with cooperation with customs, the airport authority said.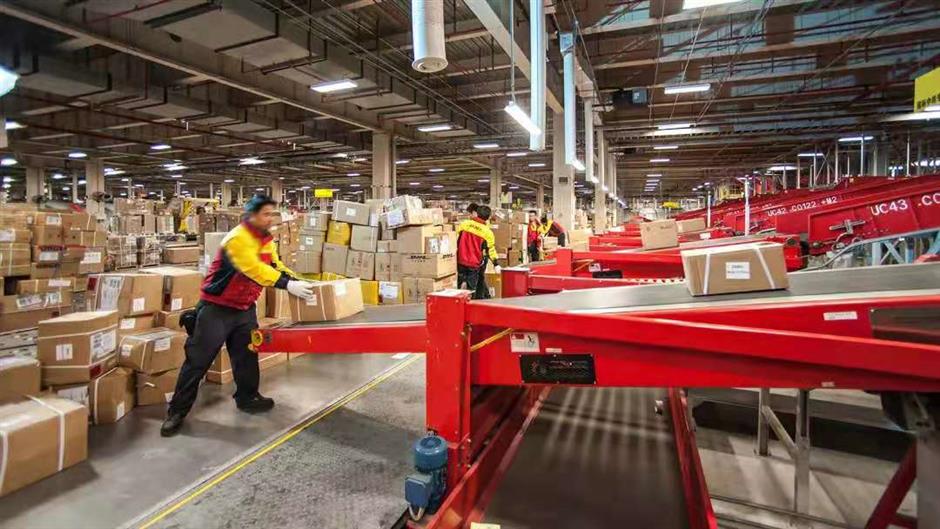 A parcel distribution center at Pudong International Airport.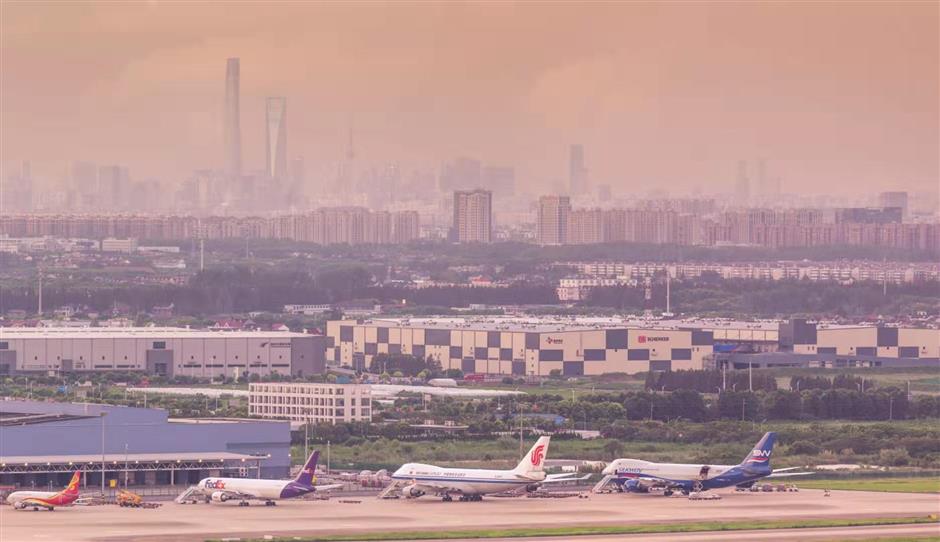 Cargo aircraft from both home and abroad berthed at the Pudong airport.