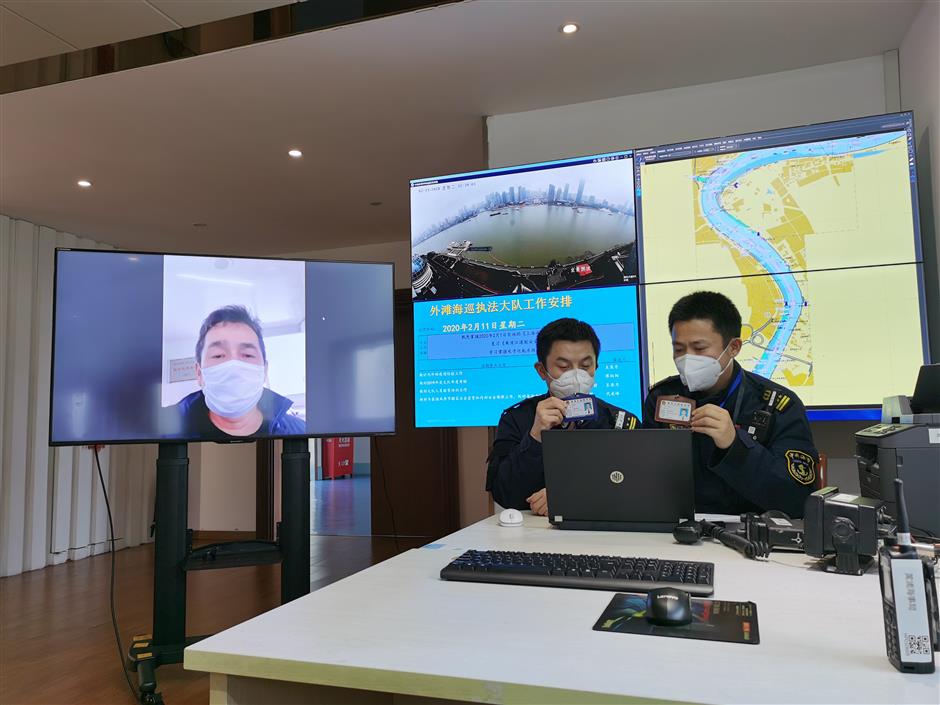 Marine supervisors of the Bund area conduct inspections of a passenger boat via video chat.
Huangpu Maritime Administration conducted its first remote on-site inspection of a passenger boat through live video chat on Tuesday to safeguard passengers amid the novel coronavirus outbreak.
The volume of ferry passenger traffic on Huangpu River doubled on the second day of work after the extended holiday break.
Marine supervisors use WeChat to examine daily vessel conditions and prevention measures against the epidemic. Health conditions and work shifts of crew members are strictly monitored.