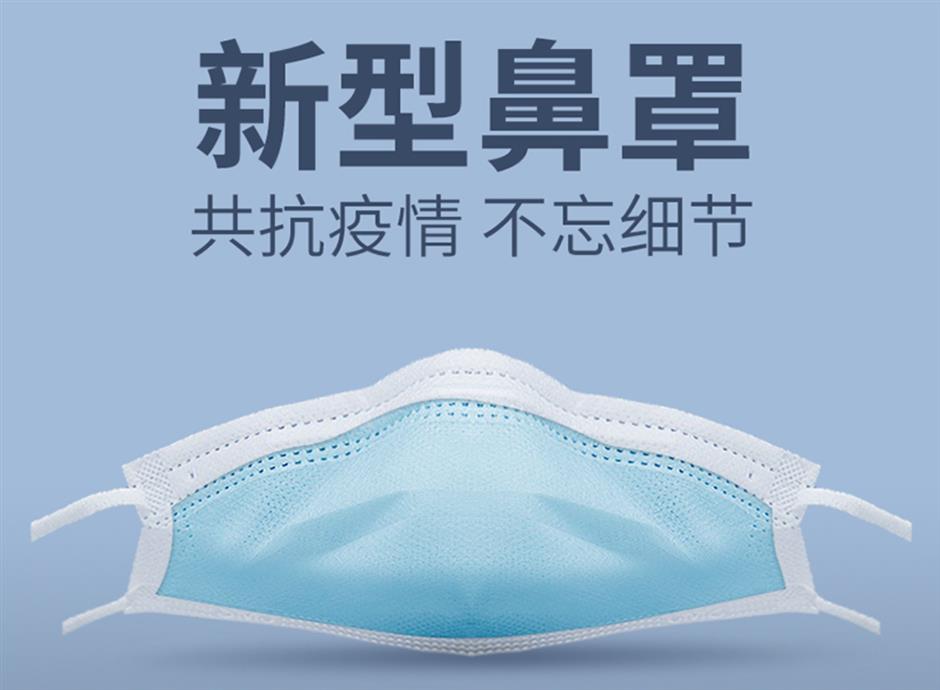 The nose cover developed by Shanghai doctors to further protect frontline medical staff from infection.
A nose cover which allows medical staff to eat and drink while still being protected from infection has been developed by Shanghai doctors working inWuhan.
Doctors from Zhongshan Hospital said they have been paying attention to the proper protection of frontline medical staff, who face being infected during their care and treatment of patients with the coronavirus.
"Some medical staff are still infected with the virus even though they have adopted protective equipment. I found that medical staff were working for long periods during the epidemic, so they have breakfast, lunch and supper at the hospital as well as drinking water," said Dr Jiang Jinjun, vice director of Zhongshan's respiratory disease department and a member of the first medical team sent to Wuhan.
"They usually remove their masks while eating and drinking. Their noses and mouths remain unprotected during this process, facing a risk of infection," he said. "Protection, especially of the nose, during eating and drinking is very important, while there are no such products."
To solve the problem, Jiang teamed up with his colleagues to invent a disposable nose cover which is cheap and easy to use.
After a trial among some doctors on the frontline, they further renovated and perfected the design and on Monday has applied for intellectual property rights.
The hospital said on Wednesday that it is calling on enterprises for mass production to help more medical staff on the frontline.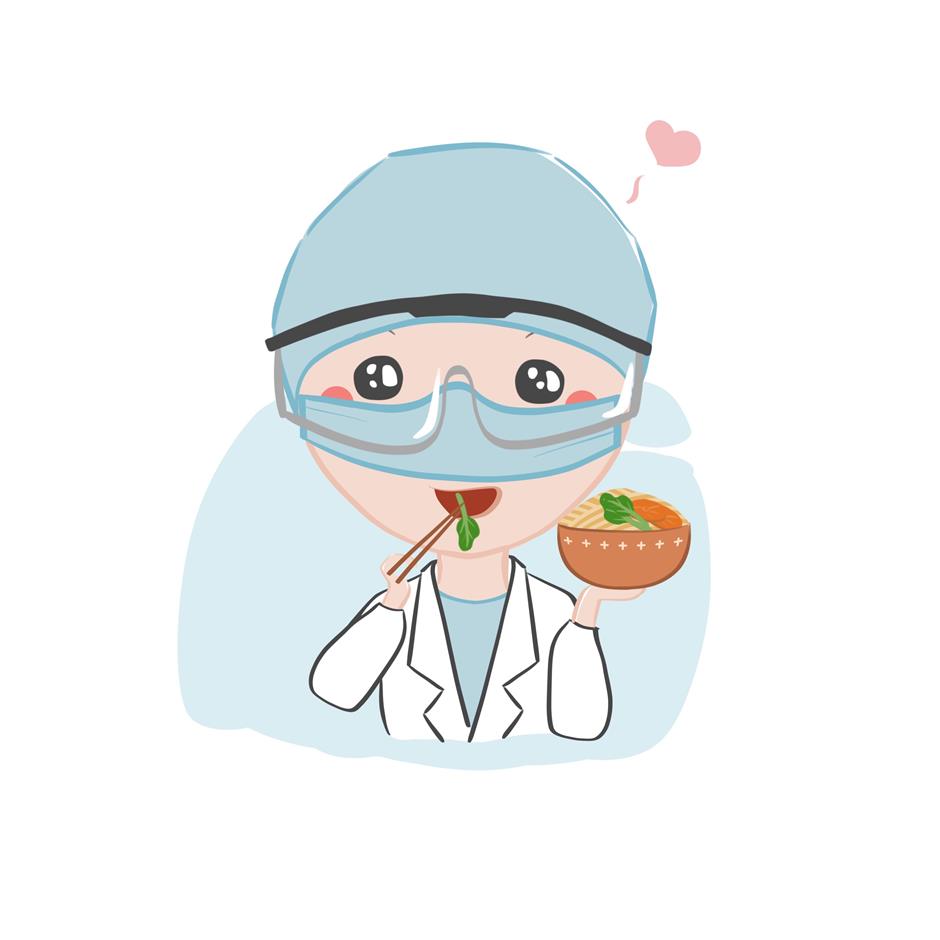 Ti Gong
A drawing of the nose protector developed by Shanghai doctors in Wuhan.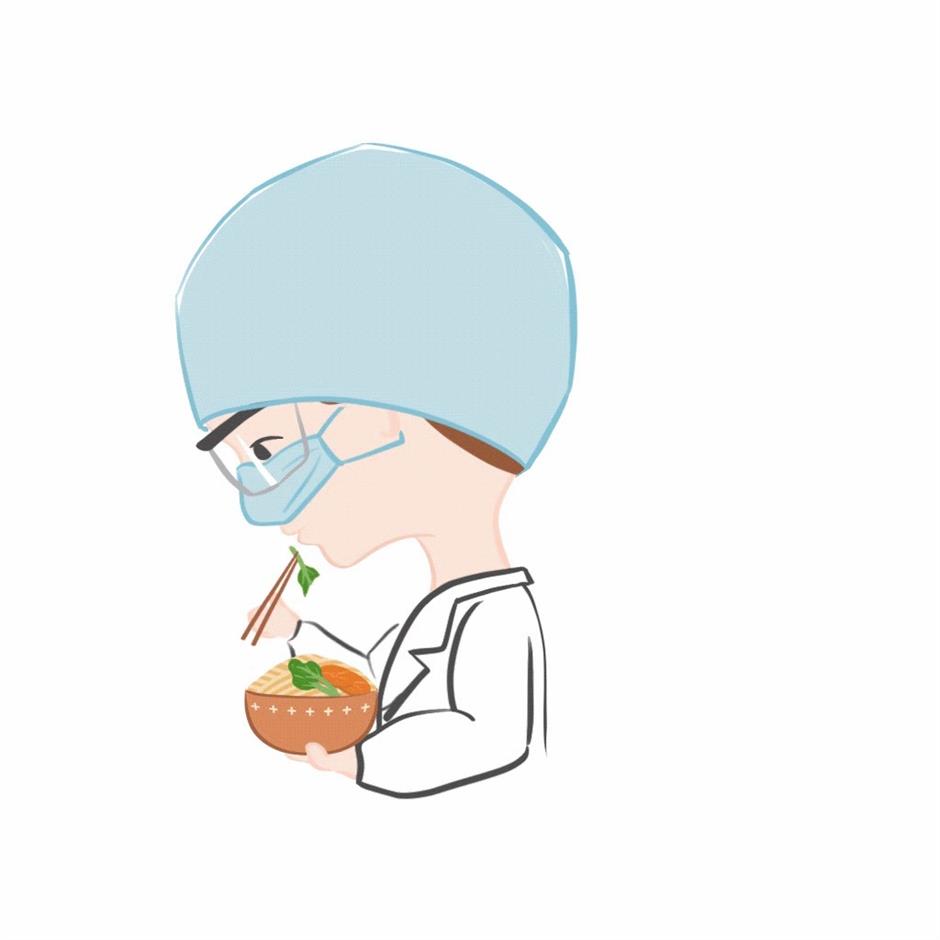 Ti Gong
The new nose protector enables medical staff to eat while still being protected from the coronavirus.