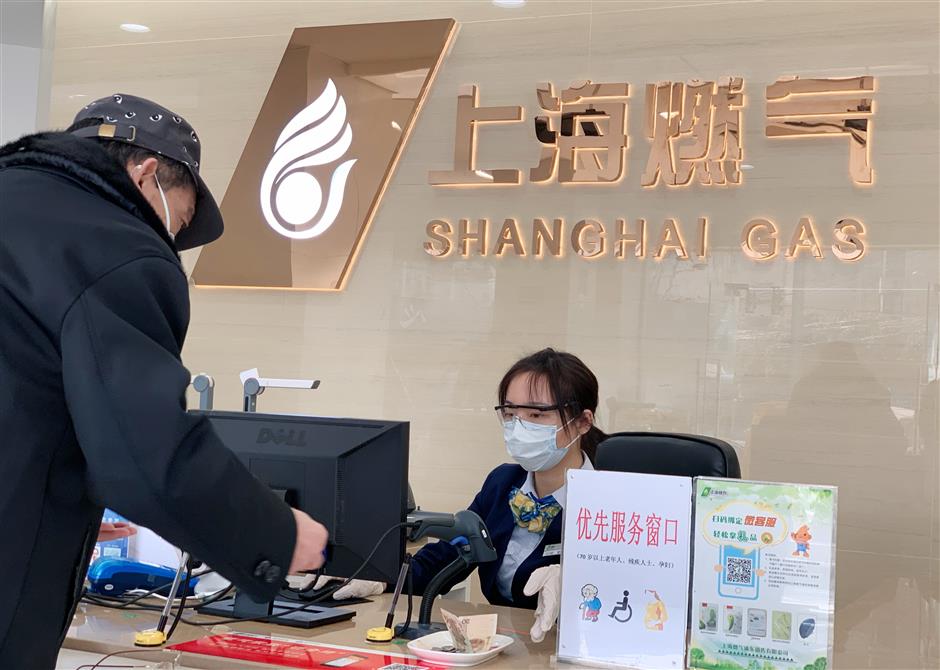 Shanghai Gas Group staff are working throughout the epidemic to safeguard the city's gas supplies.
Shanghai Gas Group has rolled out its "Seven Measures on Gas" to fight the novel coronavirus epidemic and support enterprises in difficulty.
According to the Seven Measures, a continuous gas supply is provided for key hospitals and anti-epidemic enterprises including those in arrears, with price reductions, no liquidated damages and a green channel service.
Companies greatly affected by the epidemic, including hotels and restaurants, can receive a gas fee cut and make contract adjustments due to extended holidays.
City residents can delay their billing date for up to 15 days, and those in arrears are exempt from liquidated damages.
The measures also include stable supply for key public services, efficient online and offline services, stronger operation of the pipe system and optimized management of gas resources.
The list of key medical prevention companies and firms in difficulty will be implemented in accordance with relevant government papers, and price reductions will be announced separately after fulfilling corresponding procedures.