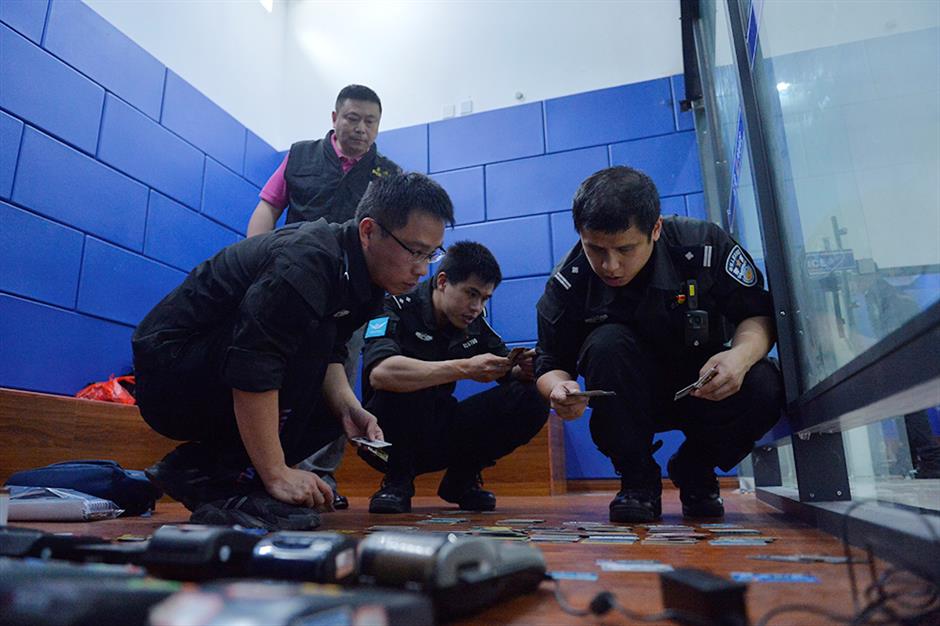 Police officers from Huangpu District investigate a credit card fraud case.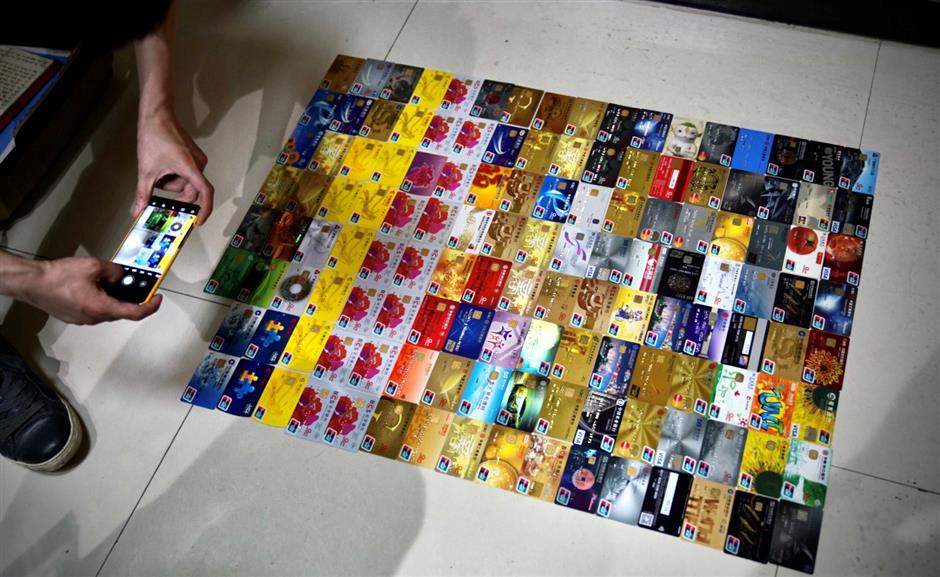 Shanghai police / Ti Gong
Credit cards involved in the case are arranged on the floor.
A total of 46 suspects have been caught for allegedly defrauding banks in a credit card scam, Shanghai police said on Wednesday.
The suspects caused the banks to lose over 97 million yuan (US$14 million) through the scams in 2018 and 2019, police said.
Police in Huangpu District started their investigation earlier this year after a man surnamed Lin reported that he lost four credit cards and that someone spent 98,000 yuan with the cards in another city.
By reporting the case to the police, Lin intended to settle his debt with the bank, police said.
Police became suspicious of Lin's claims, however, after noticing that he removed the passwords on his cards and applied for a temporary credit limit increase before he allegedly lost them. They also noticed that his lost cards were used in the same place at the same time.
Lin was summoned by the police for questioning and confessed that he gave the cards to a man surnamed Wei, whom he met on the Internet, for the latter to withdraw cash from them.
Through their investigation, police found that Wei and his accomplices applied for a large number of point-of-sales machines in order to make charges on credit cards from people like Lin. The alleged scammers were said to have promised to split the proceeds with card suppliers, who could say that their cards were stolen.
The suspects were caught in Liaoning, Zhejiang, Hunan and Anhui provinces in May and June and have been detained.
Shanghai police say they have solved over 60 criminal cases involving bank cards so far this year.