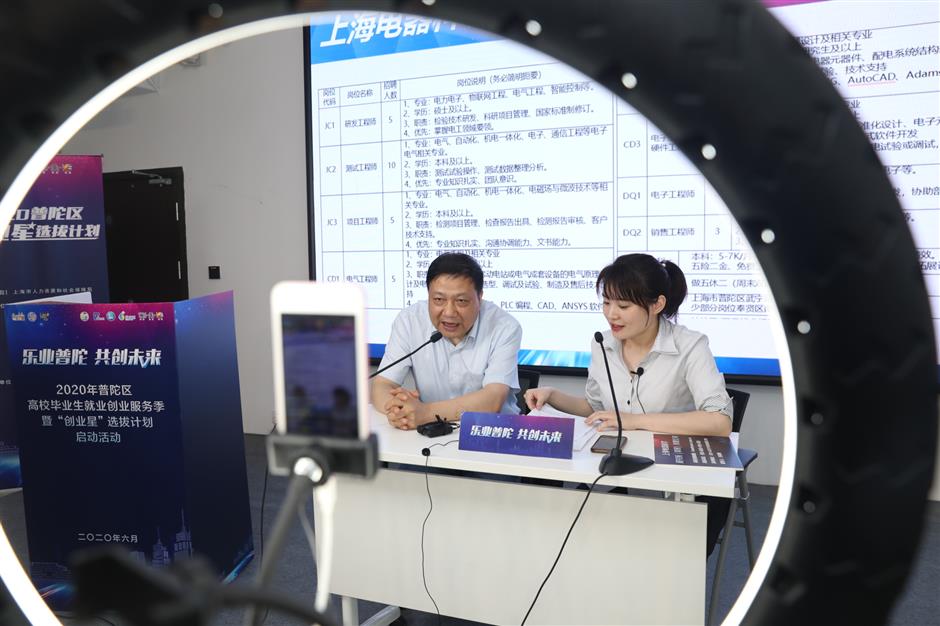 A human resources official of a Putuo-based company releases its recruitment information through a livestreamon Wednesday.
PutuoDistrict launched a series of job fairs,startupcontests and lectures on Wednesday to help graduates find jobs amid the COVID-19 pandemic.
The employment and entrepreneurship service season will run through September to offer over 5,000 jobs for this year's college graduates.
This year has been dubbed the most challenging for graduates due to the economic impact of the novel coronavirus outbreak.
"College students must adjust their attitudes to focus on both job seeking and entrepreneurship to cope with the unprecedented employment pressure this year,"ZhouLi, a career mentor withPutuoDistrictstartupguidance panel told graduates at the opening session of the three-month event.
Over 40 college graduates were invited to attend the session at the National Science Park of the East China Normal University, while thousands of other graduates watched alivestreamof the event.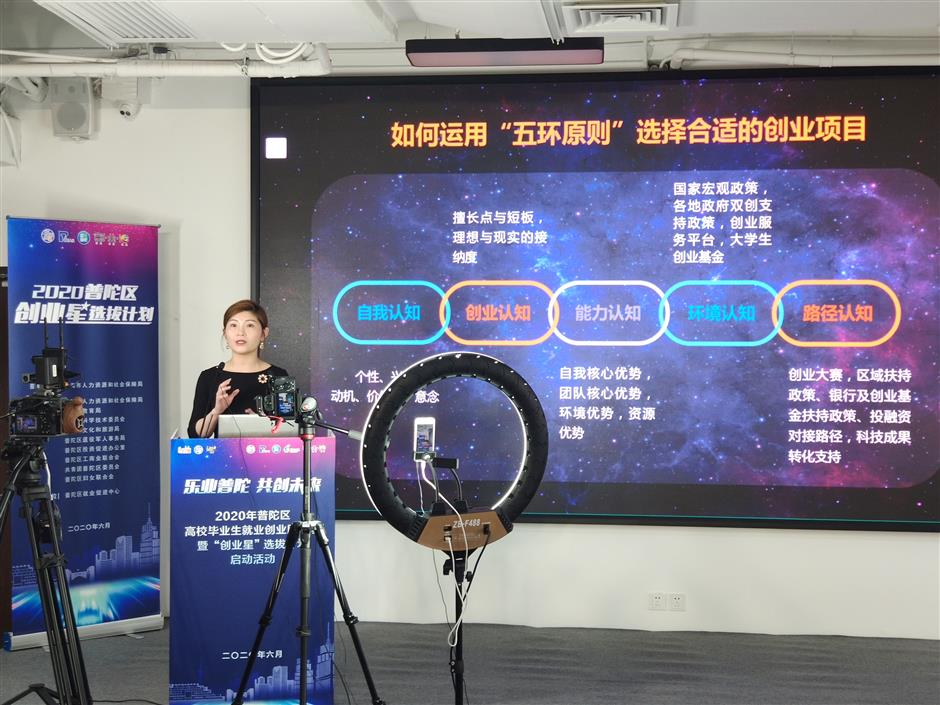 Ti Gong
A lecture to help college graduates developstartup projects waslivestreamed on Wednesday.
Local private and high-tech firms posted thousands of job opportunities for the event on popularlivestreamplatformDouyin (TikTok).
Shanghai-based conglomerateFosun, for example, plans to recruit about 2,000 employees in investment, pharmaceutical, sales, supply chain and international trade.Boke, an online game developer based inPutuo, is recruiting coding engineers and human resources staff with a monthly salary of around 7,000 (US$989) to 10,000 yuan.
Putuoalso released two maps on job hunting andstartupincubation for its graduates, featuring the city, district and community-level employment service stations and incubators forstartupprojects.
Putuoaims to develop a 15-minute employment and entrepreneurship service circle to allow college students to find support within a 15-minute walk of their home or school, according to the district's human resources and social security bureau.
The district also launched an entrepreneurship competition to encourage more students to start their own businesses. The three-month competition includes preliminary selection,startuptraining and the final competition. A batch ofstartupprojects will be picked to receive further support and incubation from the government.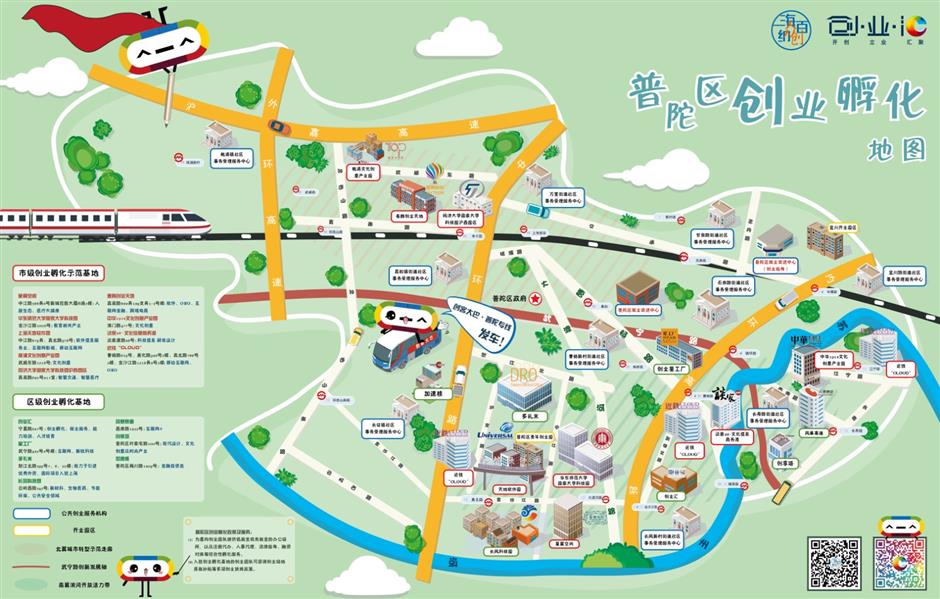 Ti Gong
An entrepreneurship map released by the Putuo government to help graduates find the nearest service stations or incubators.