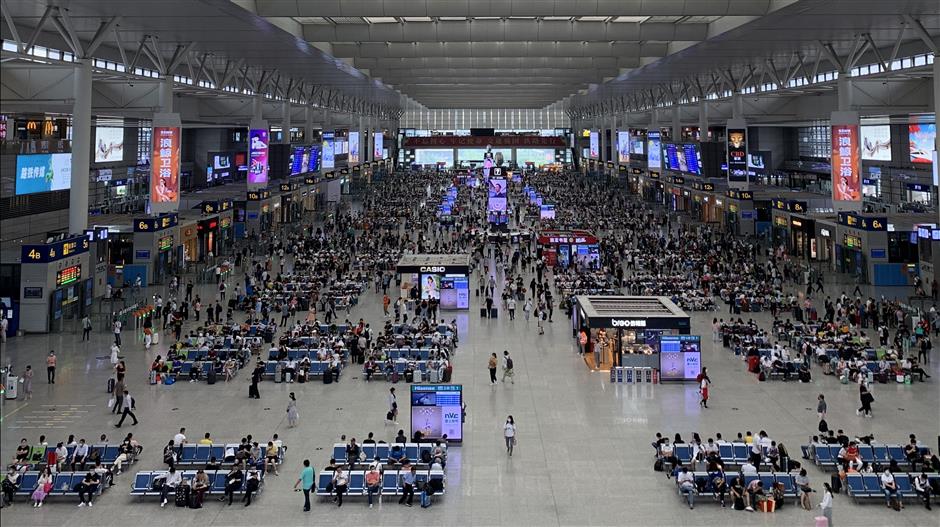 Passengers seen in the waiting area of Shanghai Hongqiao Railway Station on Thursday.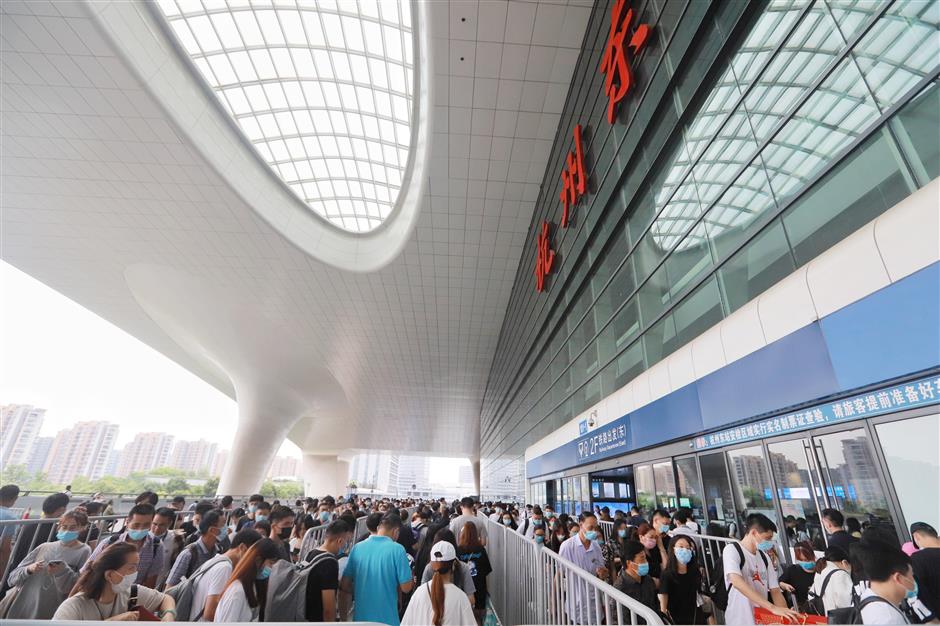 Zhou Wei
Passengers wait outside the Hangzhou East Station on Thursday.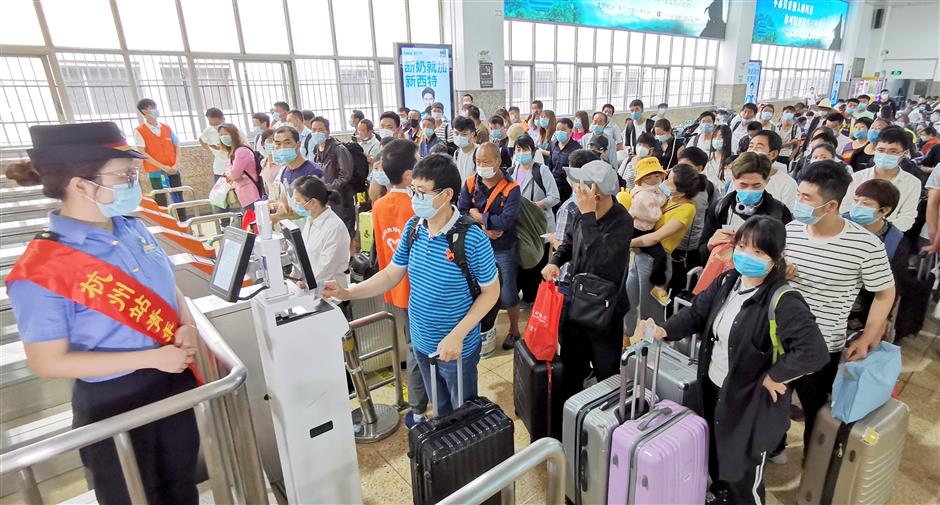 Ti Gong
Passengers enter a platform boarding gate at the Hangzhou Railway Station.
More than 80 extra trains are in service in the Yangtze River Delta region on Thursday as passengers are estimated to make 1.75 million train trips in the region on the first day of the Dragon Boat Festival holiday, China Railway Shanghai Group announced.
The extra services cover routes from Shanghai to Nanjing, Hangzhou, Hefei, Anqing, Changzhou and Ningbo; from Hangzhou to Jinhua and Nanjing; and from Hefei to Fuyang and Anqing.
Extra night rail operations between Shanghai and Shenzhen, Guangzhou and Zhuhai are also arranged for Thursday, according to the group.
The Shanghai and Shanghai Hongqiao railway stations are using infrared thermometers to measure passengers' temperatures. They have also expanded temperature screening channels to speed up entry, the group said.
Some 6.2 million train trips are forecast in the region between June 24 and 27 for the holiday, according to the group.
About 75 percent of trips during the four-day period are expected be to short-distance excursions, the group said.