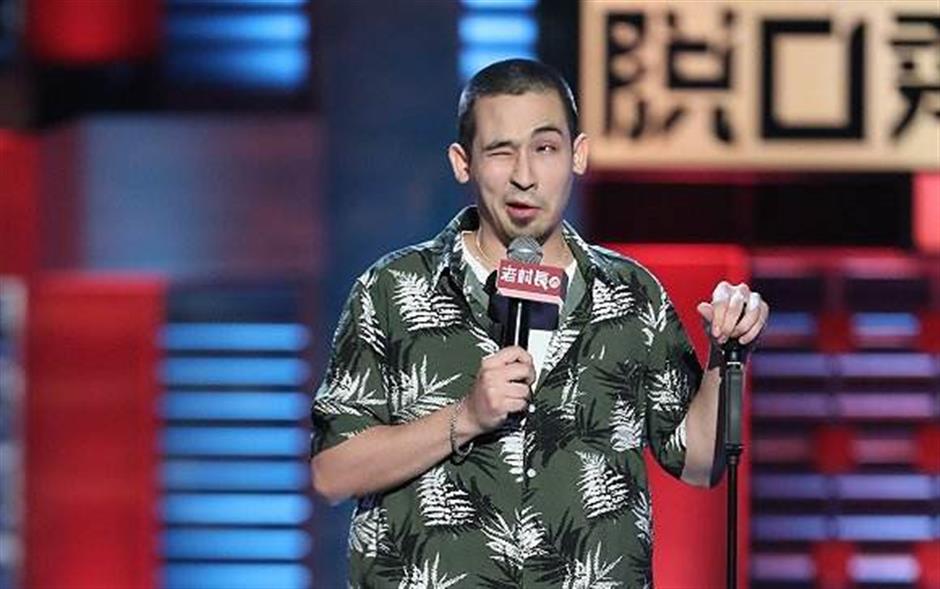 Kamu, the comedian.
Shanghai police said on Friday that they busted a gang in May which sold marijuana to Kamu, a famous young comedian in China who was caught last month for allowing others to take drugs at his home.
Police caught a drug dealer in April, and found that just before he was apprehended, he delivered a bag of marijuana to Kamu, who lives in Hongkou District.
The suspect told police that he worked for a woman who was in contact with a number of drug sellers like himself, police said.
With clues provided by the suspect, police tracked down the gang led by the woman which had sold over 10 kilograms of marijuana.
Police said Kamu started to purchase marijuana from the gang in January this year and on several occasions took marijuana at home with his colleagues.
Taking marijuana is illegal in China.
Shanghai police said marijuana takers in the city are getting younger, and a large number of them are expats and people working in entertainment industry.
Due to an intensive crackdown, the price of marijuana in China has been pushed to 500 yuan (US$70) per gram, according to the police.
Last year, police busted a gang of marijuana dealers which grew the plant in the central Chinese province of Henan and delivered the drug to buyers by disguising it as tea or Chinese herbal medicine.
Police say over 10 suspects were caught in that case and over 50 kilograms of marijuana were seized.
The drug dealer caught in April who led to the downfall of the comedian was affiliated with this gang too, police said.