A terrace concert was held in Pudong's Qiantan area on Saturday evening, featuring famous artists including baritone Liao Changyong and pianist Song Siheng.
As part of the inaugural Shanghai Night Festival, the concert used a number of riverside high-rises near the Pudong Oriental Sports Center as background. Artists performed on the terraces of buildings. A two-minute light show and an eight-minute drone-flying show served as the opening of the concert.
Baritone Liao performed "Me and My Country." Pianist Song presented "The Yangtze River" concerto. Other artists featured in the concert included traditional Chinese musical instrument maestro Fang Jinlong, percussionist Lin Zheand singers Ping An andZhou Bingqian.
"The idea of a terrace concert came from what happened in Italy during the pandemic," concert director Fan Yue said. "Italian people showcased their love of music by organizing musical performances on terraces during the lockdown as an encouragement to each other. We borrowed this idea to show the role of art in life."
The concert also served as a tribute to the 30th anniversary of the Pudong New Area's opening-up. More than 10 million people watched the show through online streaming platforms.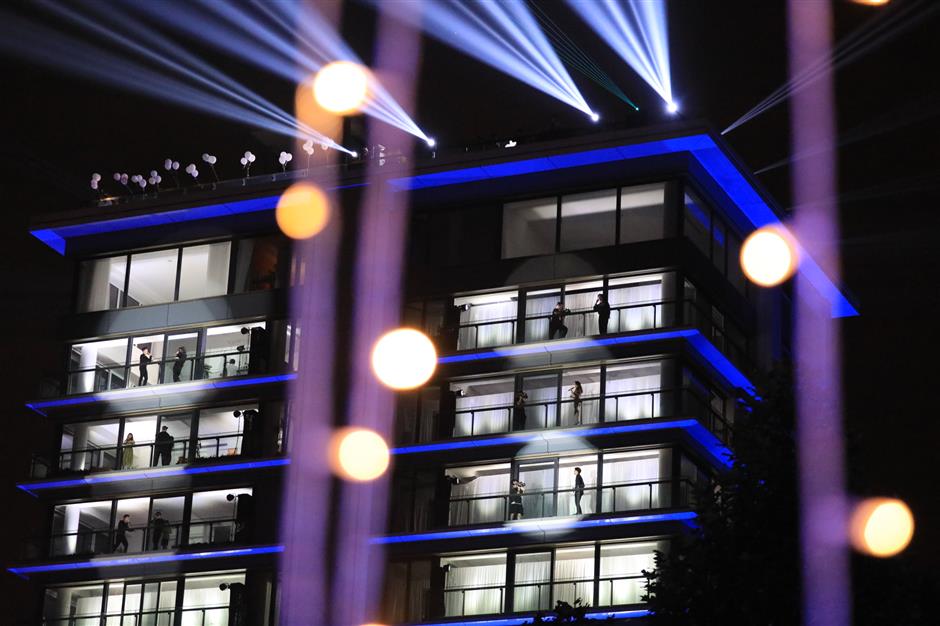 Ti Gong
Artists perform on the terraces of a building in Pudong.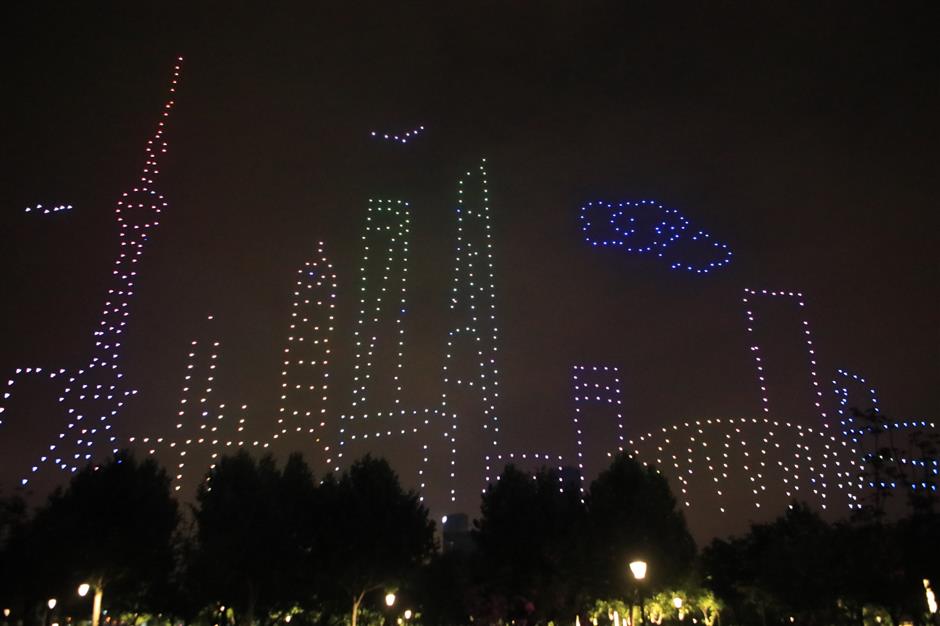 Ti Gong
A drone-flying show opened the concert.