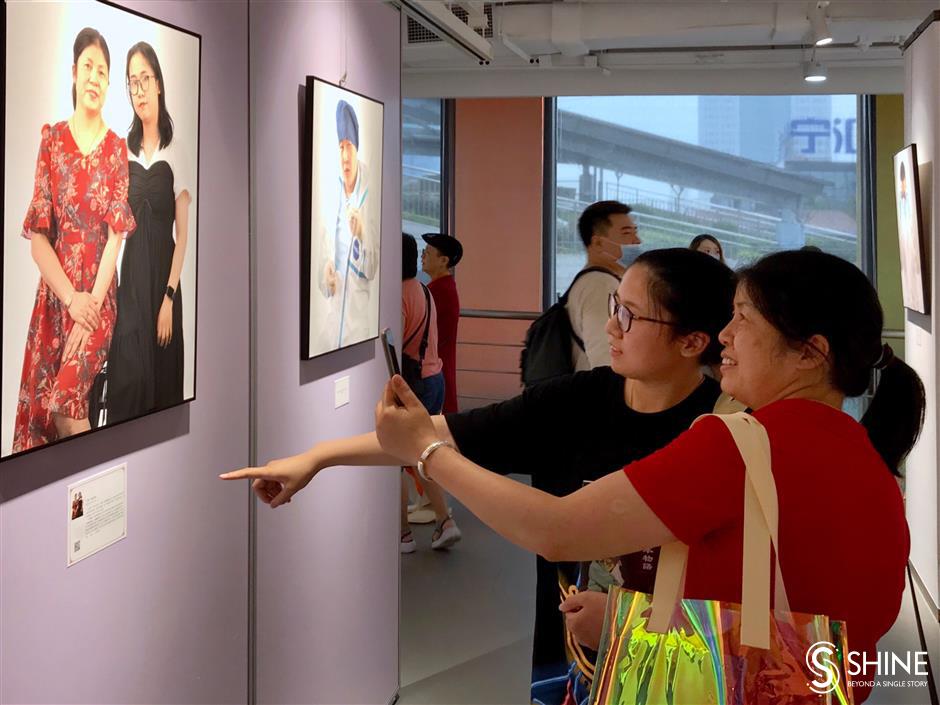 Visitors to the exhibition.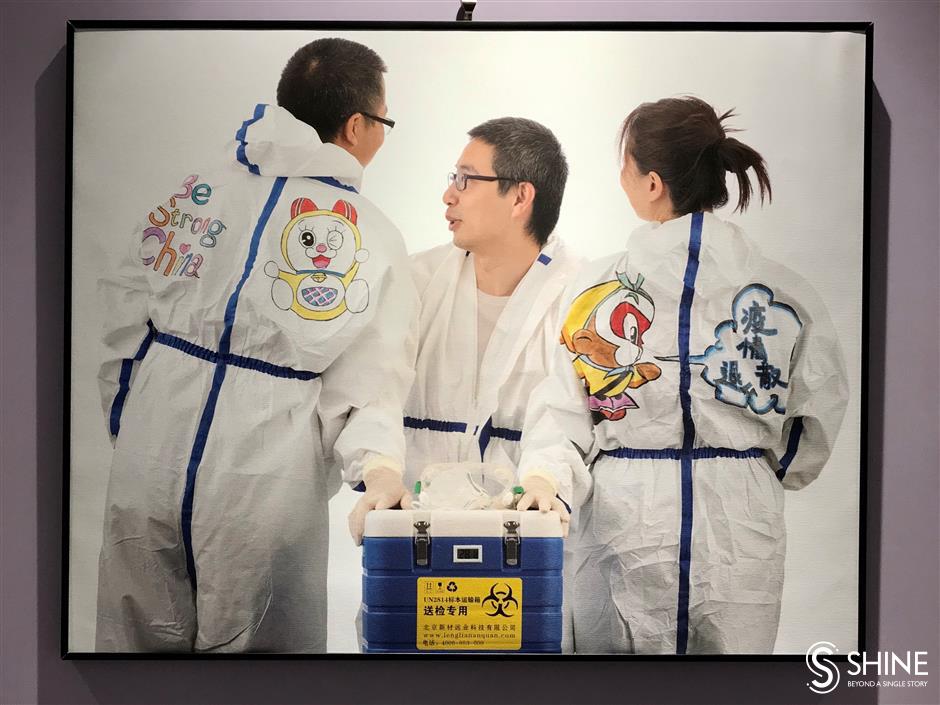 Li Qian / SHINE
The efforts of medical workers are recorded.
A photo exhibition celebrating grassroots efforts in the battle against COVID-19 has opened in Pengpu Town, Jing'an District.
The photos, taken by renowned Shanghai photographer Zhao Hui, feature portraits of local front-line heroes and heroines, including medical workers, police officers and community volunteers.
It's a special salute to them, and it's also a special gift, according to Zhao.
Community worker Shi Weichaosent fresh vegetables every day to four families in home quarantine, while police officerXiao Shushengvisited every hotel in the town to check every guest.
Psychologist Wu Rongqinworked in temporary hospital in Wuhan for more than 40 days. She helped many medics and patients relieve their anxiety. She has shared her experiences in a newly-published book to help guide people.
Construction worker Song Pengwu didn't hesitate to pack his bags and head to Wuhan after he heard about the construction of Wuhan's Leishenshan Hospital. In three consecutive days, he led other workers to install 460-meter-long wall panels, 24 doors and 60 windows.
Back in Shanghai, senior citizen Wang Yushan, who fought in China's civil war, the 1950-53 Korean War and the Sino-India border conflict in 1962, donated his savings of 20,000 yuan (US$2,825) to support the anti-virus fight.
Local amateur stage performers offered plays on the Internet to bring joy to people during the pandemic.
QR codes are printed below every photo to tell their stories.
Photos of Chinese people donating money and medical supplies to Croatia are also on show.
The exhibition will be open to the public until August at the Pengpu International Photography Center on 745 Lingshi Road.