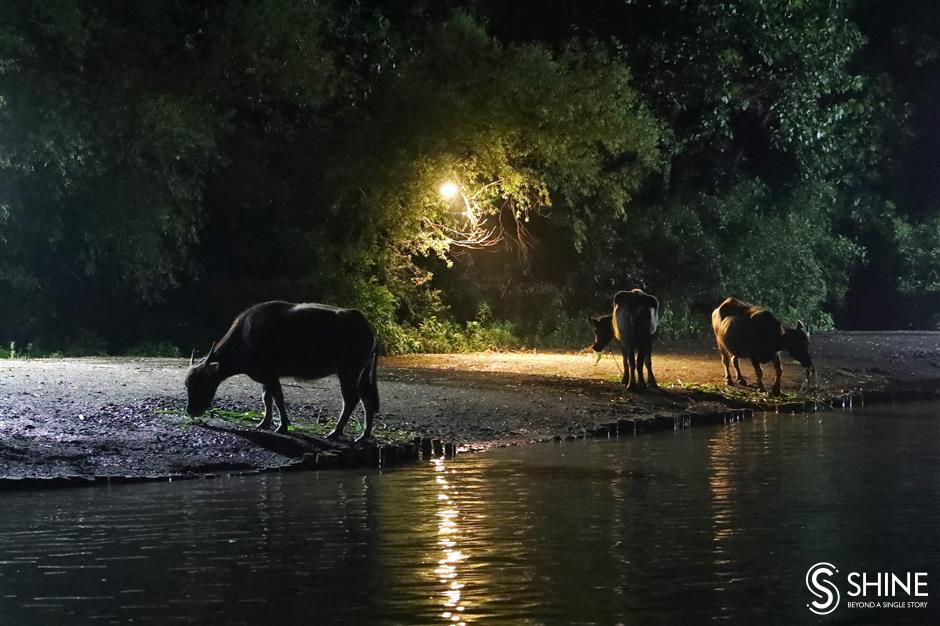 Buffalosseen during the night tour.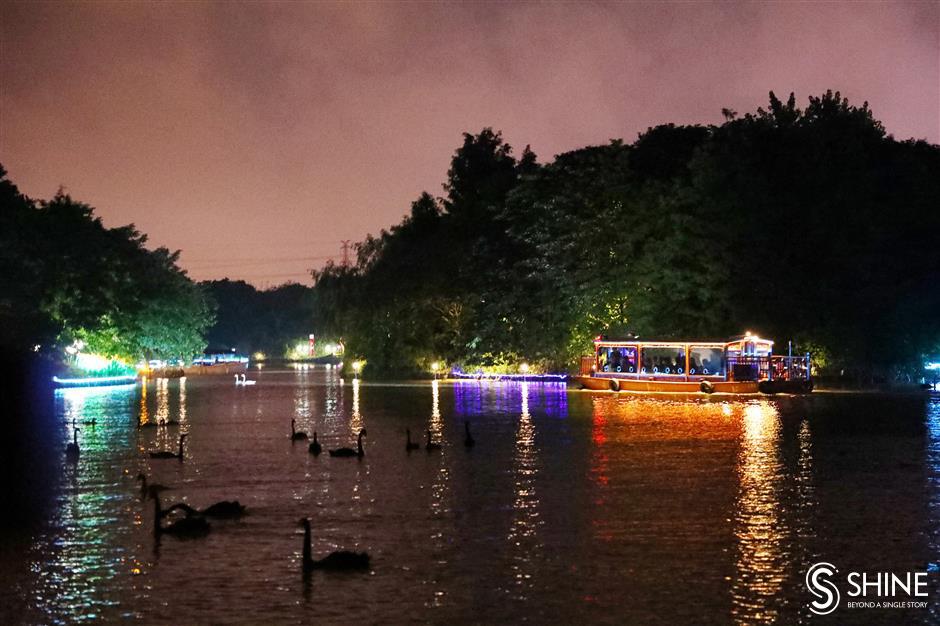 Jiang Xiaowei / SHINE
Black swans on the night tour.
The Shanghai Wild Animal Park will extend its opening hours to 8pm from July 1, inviting visitors to explore the magical world of wildlife after darkness falls.
Visitors will be able to observe the night behavior of nearly 1,000 animals of about 30 species from the safety of vehicles.
Rhinoceros, zebras, cheetahs, Siberian tigers, African lions, wolves and brown bear will be on show.
"Many wild animals are active from dusk as they sleep in the day, and visitors will observe what they are doing when night falls," said Ni Li, a staffer of the park.
A cruise tour will take passengers to a close look at animals such as capybara, swan, ruffed lemur and golden monkey amid the croaking of frogs.
"Squirrel monkeys, lesser pandas and racoons are particularly active at night," said Ni.
In a trial night operation on Sunday, a group of squirrel monkeys were seen jumping to and fro trees, while lesser pandas were taking a stroll.
Racoons were fighting for fish at pond, and a group of black bears were playing in the water, looking for watermelons hidden by their keepers.
Visitors are also invited to explore the night world of herbivores such as yak and gnu, tiger and lion cubs and anteater, and other animals like hamadryas baboons and Asian elephants.
Science popularization guides and night parades are also part of the night operations, which will run through to August 31.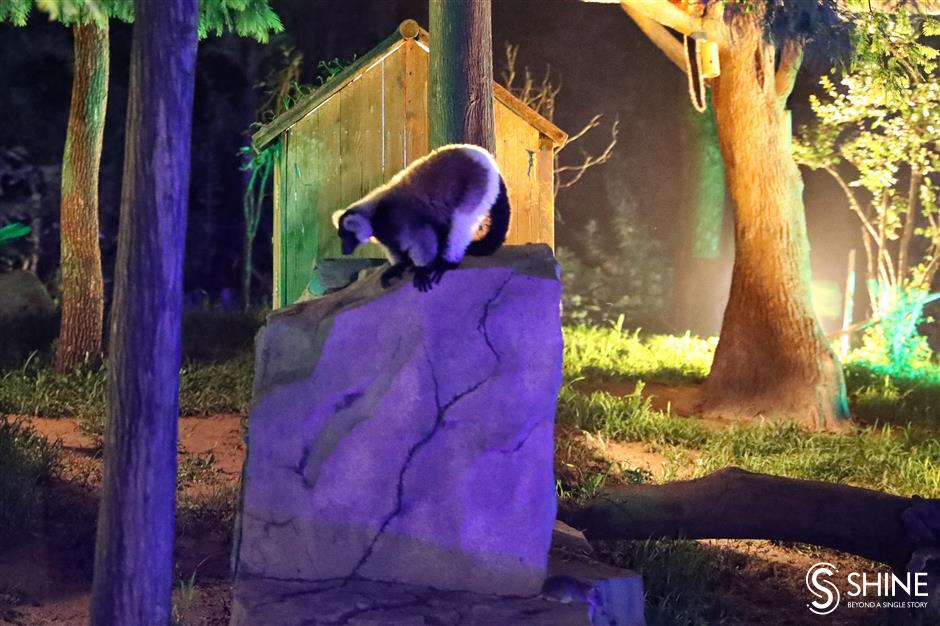 Jiang Xiaowei / SHINE
A ruffed lemur.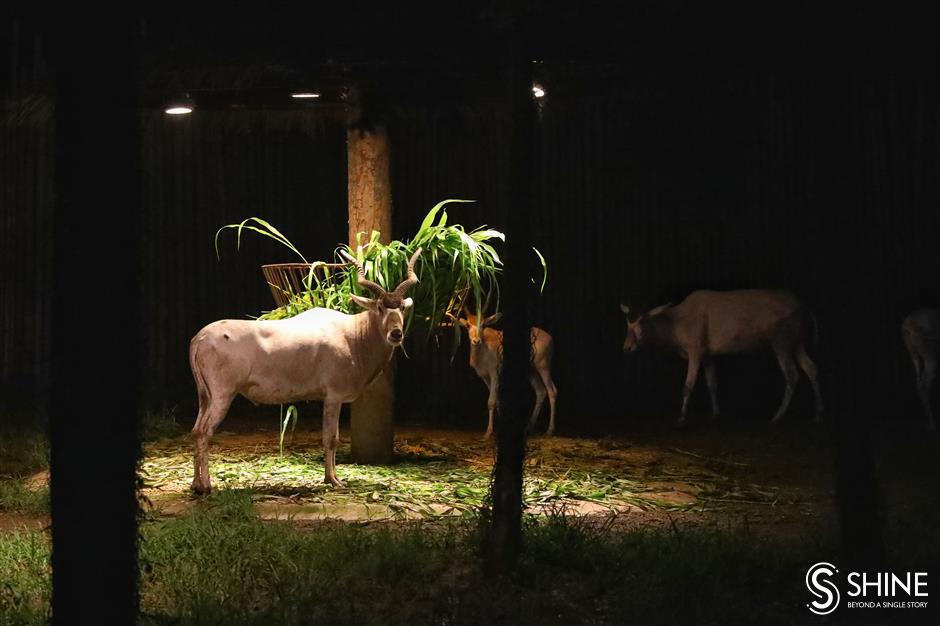 Jiang Xiaowei / SHINE
Rare Addaxes.