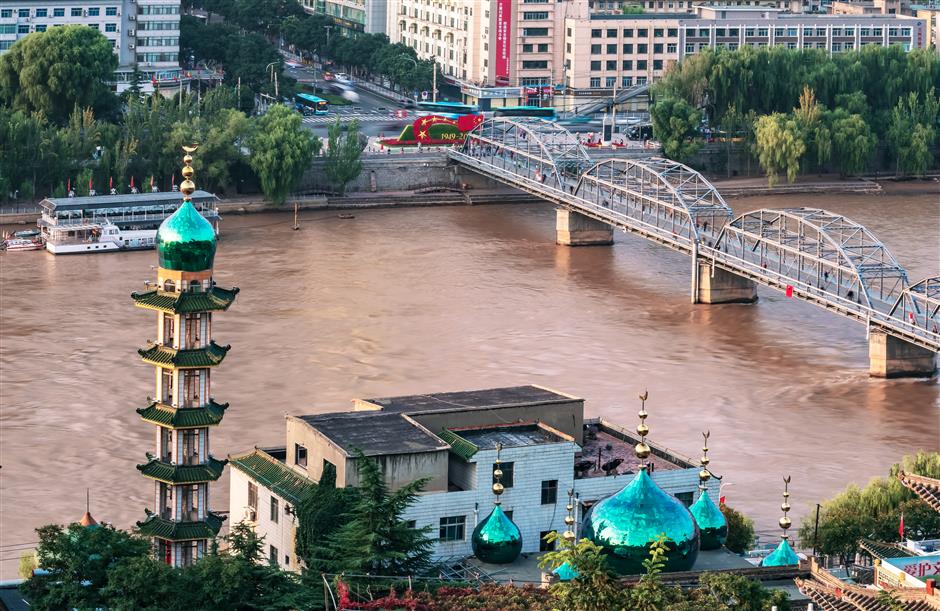 Lanzhou in northwest Gansu Province has become the most popular destination for the upcoming National Day and Mid-Autumn Festival holidays.
Northwest Chinese cities have become the most popular travel destinations for locals during the approaching National Day and Mid-Autumn Festival holidays.
Due to the ongoing novel coronavirus pandemic and restrictions on overseas travel, there are almost no bookings of flight tickets for outbound trips during the holiday between October 1 and 8, Shanghai-based Spring Airlines said on Wednesday.
However, orders for domestic travel have been rising rapidly, showing the recovery of Chinese tourism demand amid the COVID-19 pandemic.
Lanzhou in northwest Gansu Province has become the most popular destination based on ticket bookings, followed by other northwest sites such as Dunhuang, also in Gansu, cities in Ningxia Hui Autonomous Region and Hohhot in Inner Mongolia, the budget carrier said.
Southern island cities such as Sanya in Hainan Province, Xiamen in southeast Fujian Province and Beihai in south Guangxi Zhuang Autonomous Region are also popular choices, followed by traditional tourism hotspots like Kunming and Dai Autonomous Prefecture of Xishuangbanna, southwest Yunnan Province, as well as the Zhangjiajie scenic area in central China.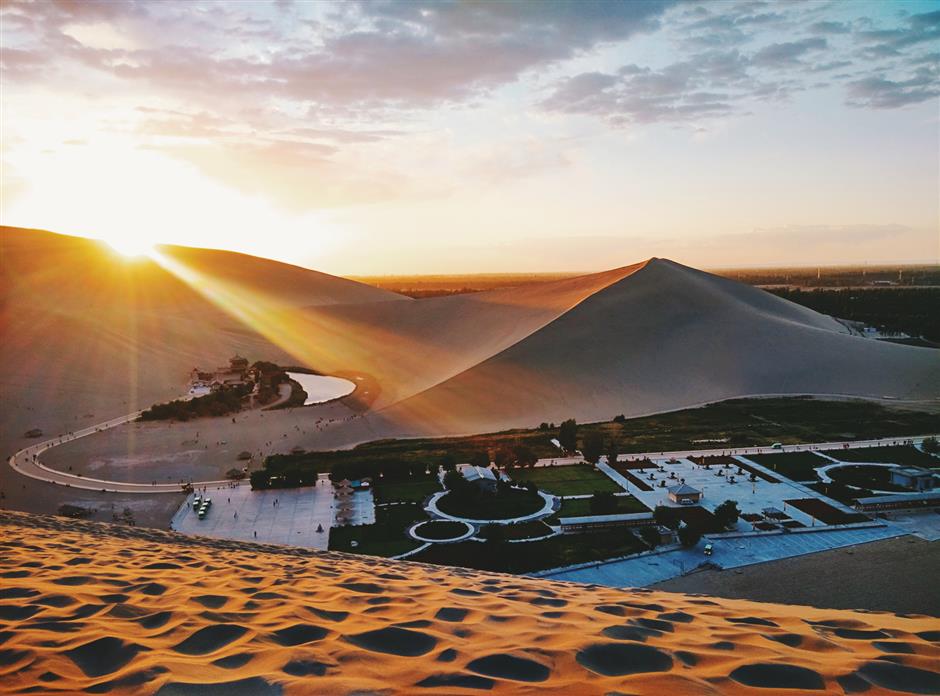 Crescent Lake at the foot of Mount Mingsha in Dunhuang, Gansu Province.
Young travelers are also opting for less popular destinations such as Zhangwei, a desert region in northwest Ningxia, and Songyuan in northeast Jilin Province.
"Red Tourism" destinations related to the history of the Communist Party of China, such as Zunyi in southwest Guizhou, Yan'an in northwest Shaanxi and Jinggangshan, the "cradle of the Chinese revolution" in east Jiangxi, are also popular during the holiday.
Airlines have increased their capacity to meet rising demand from holiday makers, while ticket prices are still lower due to the influence of the pandemic.
Ticket prices of Spring Air, for instance, are 16 percent lower on average than in 2019. A discounted one-way ticket from Shanghai to Yan'an costs as little as 99 yuan (US$14.60), while flights from Shanghai to Jinggangshan cost just 160 yuan.
Macau is the most popular overseas destination, as Chinese authorities have announced the resumption of mainland residents' tourist endorsements for individual and group travel to Macau starting from September 23.