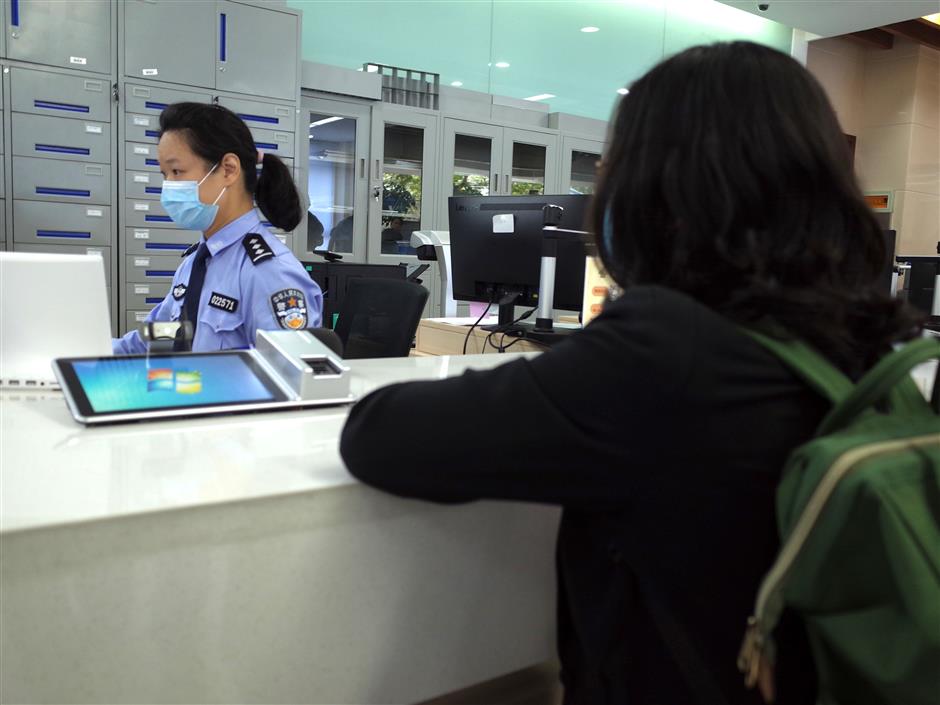 An official at theCaohejing Subdistrict Community Affairs Service Center helps Wang transfer her hukou on Wednesday.
People wishing to transfer theirhukou, or registered residency, between Shanghai andZhejiangProvince need not visit the police in both areas, it was announced on Wednesday.
Police in Shanghai andZhejianghave launched a one-stop service based on the Internet. People whose partner's, parents' or children'shukouis in Shanghai orZhejiangonly need to go to police stations or police service windows in service centers in immigrant areas.
On Wednesday,XuhuiDistrict'sCaohejingSubdistrict Community Affairs Service Center handled the first request in just three minutes for a womansurnamedWang fromHuzhouinZhejiang.
All identifications can be handled by both police via the Internet in two days. One an application is approved, Wang will be called to complete formalities with her identification card in Shanghai.
In the past, a resident needed to go to police stations or service windows in both areas more than four times to hand in papers in person, police said.