An online reading event was held between teachers and students at Guangyuan City's Zhongzi Experimental School in Sichuan Province and Shanghai Yan'an Middle School under the support of a local charity organization.
Students and teachers from both schools heard a lecture from famous writer Zhang Chengxin, who encouraged students who enjoy reading and writing to pursue their dreams in literature.
The event was sponsored by Shanghai Shangshan Charity Foundation to offer support to people in poverty-stricken regions. Students and children in central and western areas of China are given the chance to broaden their horizons through such programs.
So far, the foundation has donated more than 2,000 books to two schools in Sichuan and one kindergarten in Hainan Province.
"We will cooperate with more enterprises and individuals to set up libraries in primary and middle schools in poor areas," said Zhao Wei from the foundation. "We will also organize online and offline reading events with children in these areas to share modern education resources."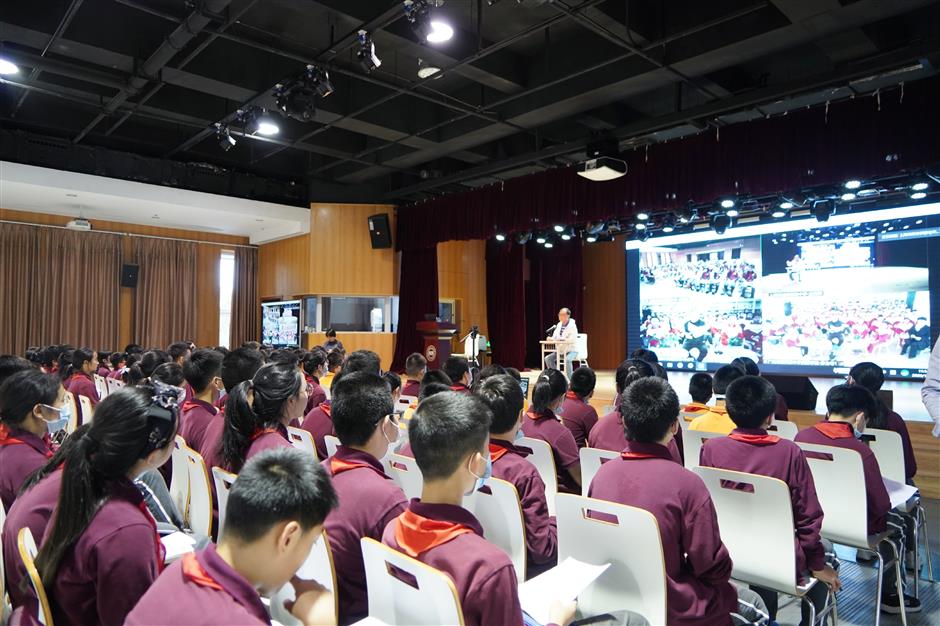 Ti Gong
Students at Shanghai's Yan'an Middle School listen to a lecture by famous writer Zhang Chengxin.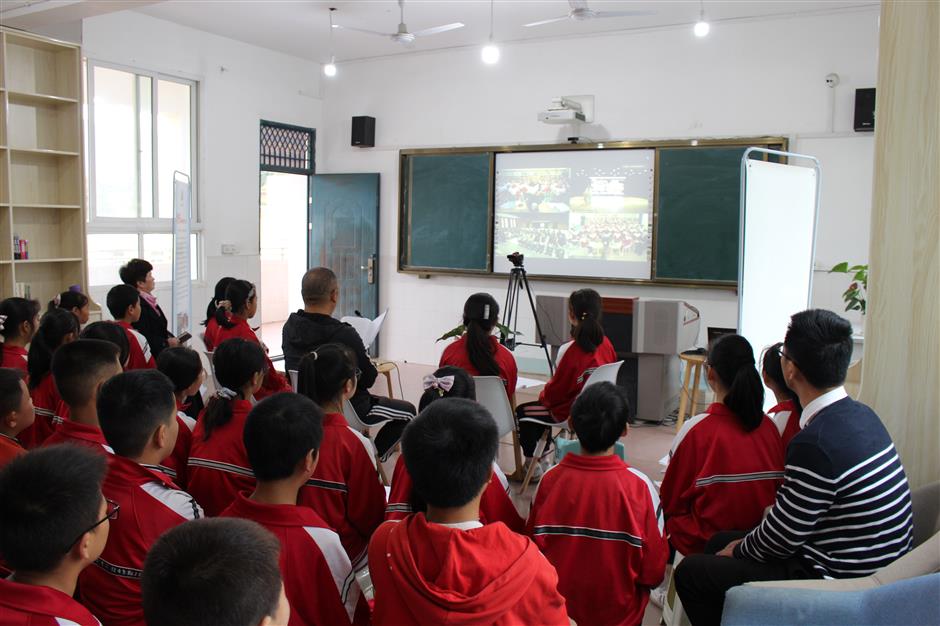 Ti Gong
Students in Guangyuan City, Sichuan Province, listen to an online lecture with their Shanghai peers.