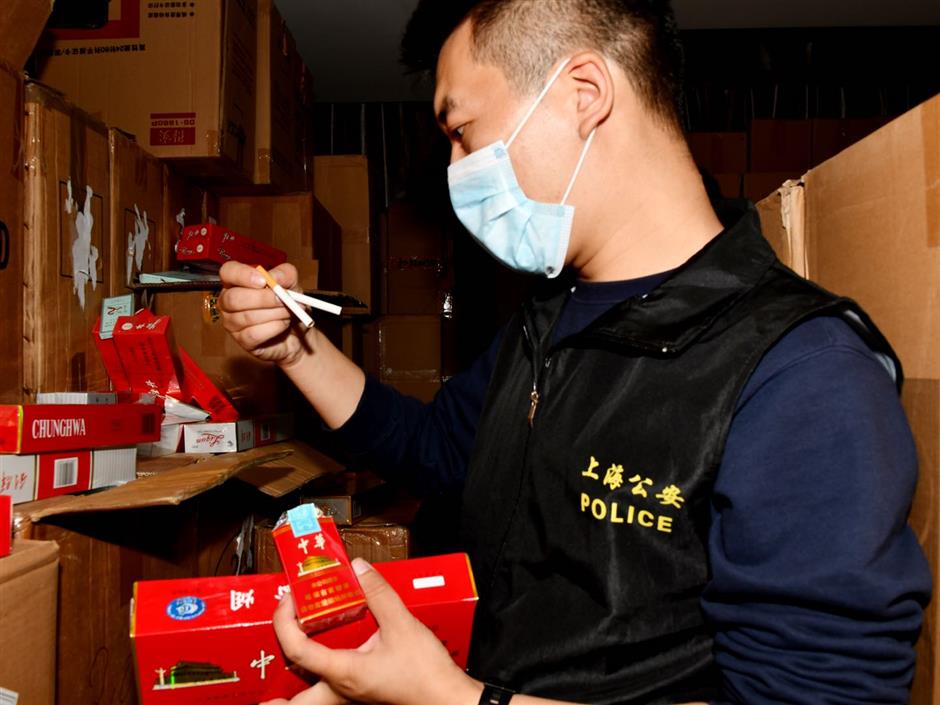 A police officer checks some of theChunghwa cigarettes seized.
Police say they have caught 43 suspects in connection with a 400-million-yuan (US$59.5 million) counterfeit cigarettes case in the city's largest cross-border crackdown of its kind.
They are suspected of making counterfeit cigarettes of high-end brands such asChunghwa,Peony and Panda in Cambodia, smuggling them to China and selling across the country.
Police seized over a million cartons of cigarettes, 36 machines and other material worth over 400 million yuan.
Of the suspects, 19 were caught in Cambodia. They were escorted to Shanghai after 14-day medical quarantine and observation.
Police inFengxianDistrict received a report from a local company in May last year that it had received large parcels from unknown sources several times.
An initial investigation found that counterfeit cigarettes had been packaged as food. They were sent by a mansurnamedChen fromFujianProvince and should have been delivered to a local residentsurnamedPan.
Police said Chen had also sent counterfeit cigarettes tothe provinces of Guangdong, Guangxi,Fujian,Zhejiang,Anhuiand other places in China.
At Chen's request, they said, Pan had transferred money to an assigned back account under the name of Wu. In tracking Wu, police found he frequently travelled between China and Cambodia.
Further police investigation found that Wu had set up underground factories inPhnomPenh, Cambodia's capital, and was making branded cigarettes without approval. He bought materials and recruited workers from China and the products were illegally shipped to China, they said.
In June this year, police raided the network, seizing Chen, Pan and another 22 suspects and busting 22 illegal sites across the country. In August, Wu and another 18 suspects were caught in Cambodia.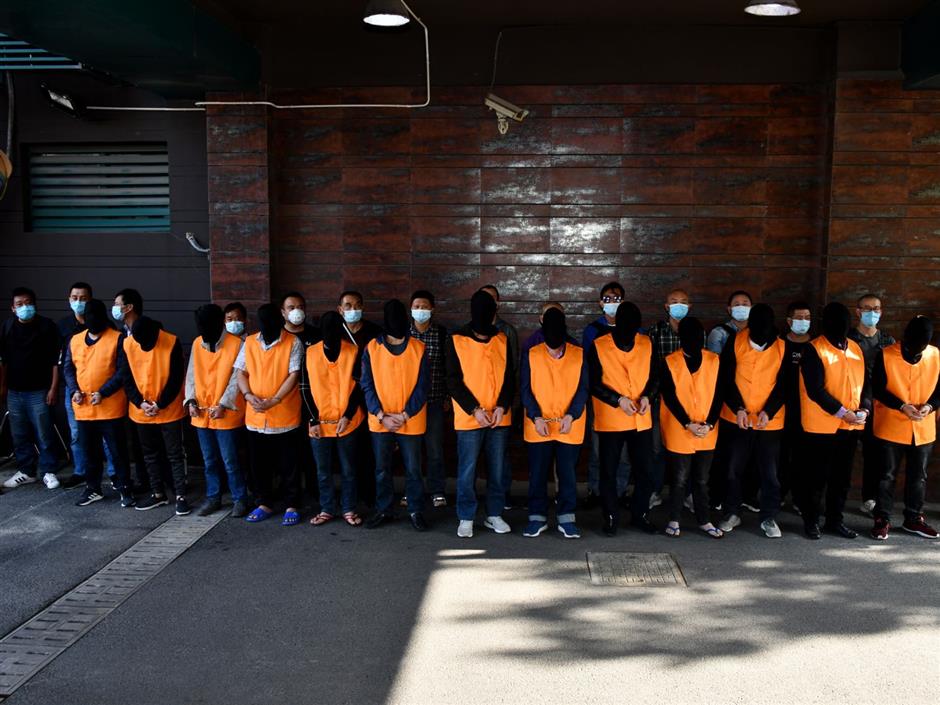 Ti Gong
Some of the 43 suspects believed to be involved in the counterfeit cigarettes case.