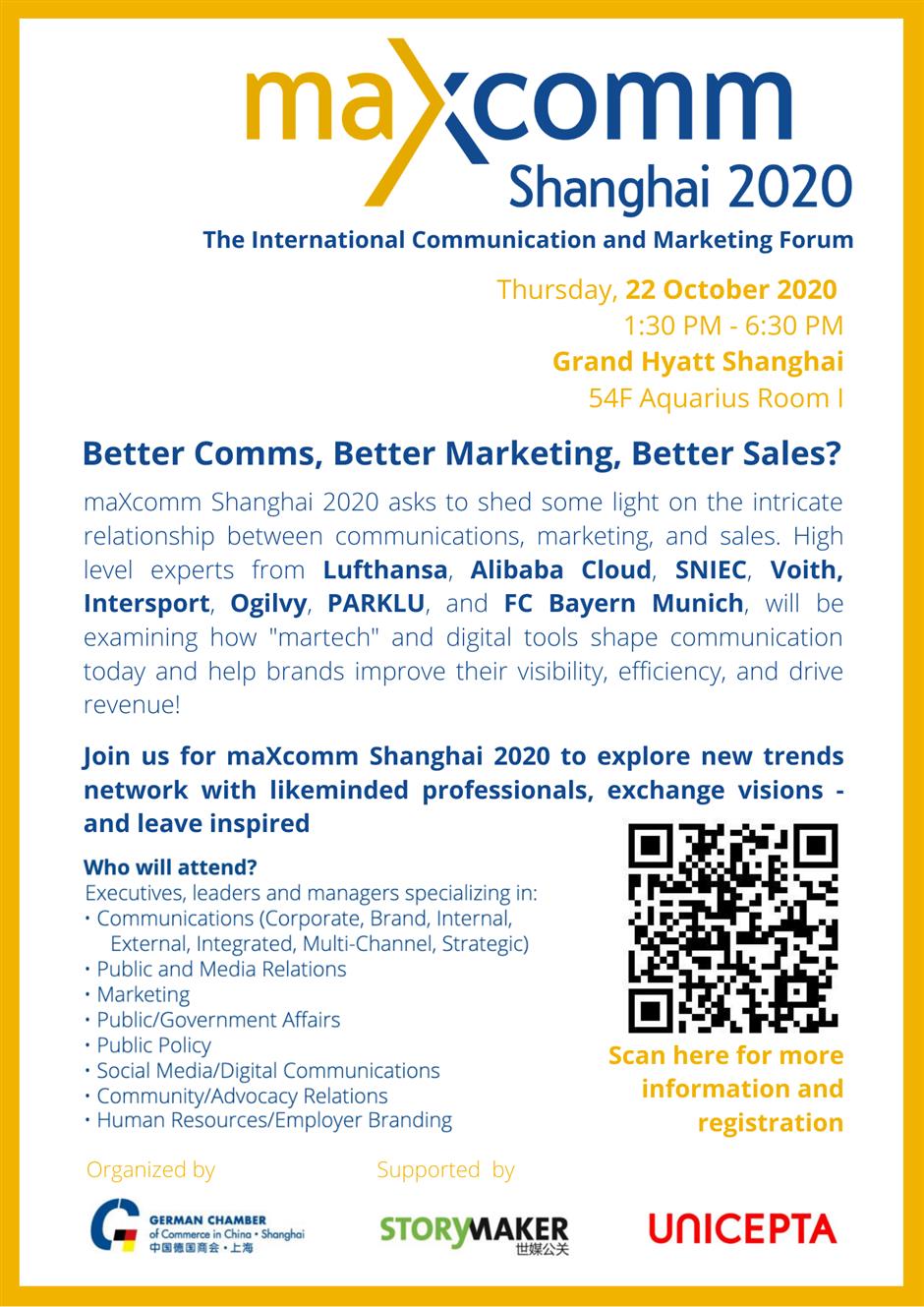 On Thursday, October 22, 2pm – 6:30pm, the German Chamber of Commerce in China | Shanghai will host its International Communication and Marketing Forum — maXcomm Shanghai 2020 at the Grand Hyatt Shanghai.
This year, maXcomm Shanghai 2020 asks to shed some light on the intricate relationship between communications, marketing, and sales and examining how "martech" and digital tools shape communications today and help brands improve their visibility, efficiency, and drive revenue.
Join us for maXcomm Shanghai 2020 with speakers from Lufthansa, Alibaba Cloud, SNIEC, Voith, Intersport, Ogilvy, PARKLU, and FC Bayern Munich to explore new trends, network with like-minded professionals, exchange visions — and leave inspired.
For more information to the event, please follow this link:
https://germanchambershanghai.glueup.cn/event/maxcomm-shanghai-2020-26246/
Or scan the QR code: