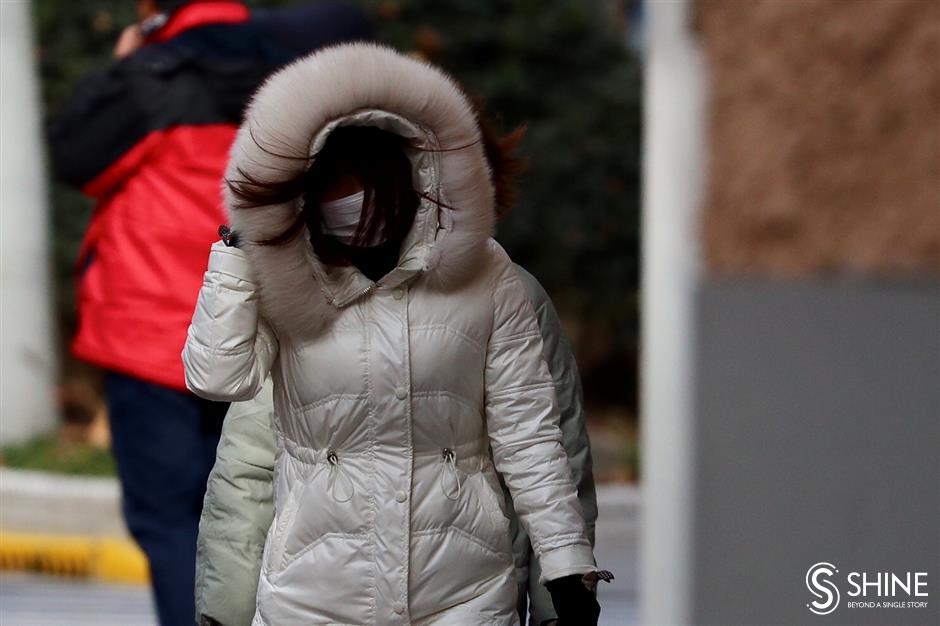 A woman walks in the windatXujiahui Park in Xuhui District on Thursday.
Friday is predicted to be the city's coldest day in early January in 20 years with a high of minus 1 degrees Celsius and alow of minus 7.
The temperature in local coastal districts will be minus 9 degrees during the morning, the meteorological bureau said.
The city's lowest temperature recorded during this period was in 2005, reaching minus 5 degrees.
An alert for cold weather was changed from yellow to orange at 7am on Thursday morning.
Orange is the second highest in the national four-color system.
As of 6pm, two blue alerts for gales and cold issued on Wednesday remained in place.
The maximum wind force in the city will be over 60 kilometers per hour on Friday, with some areas nearby the sea seeing them reach 88 kilometers per hour.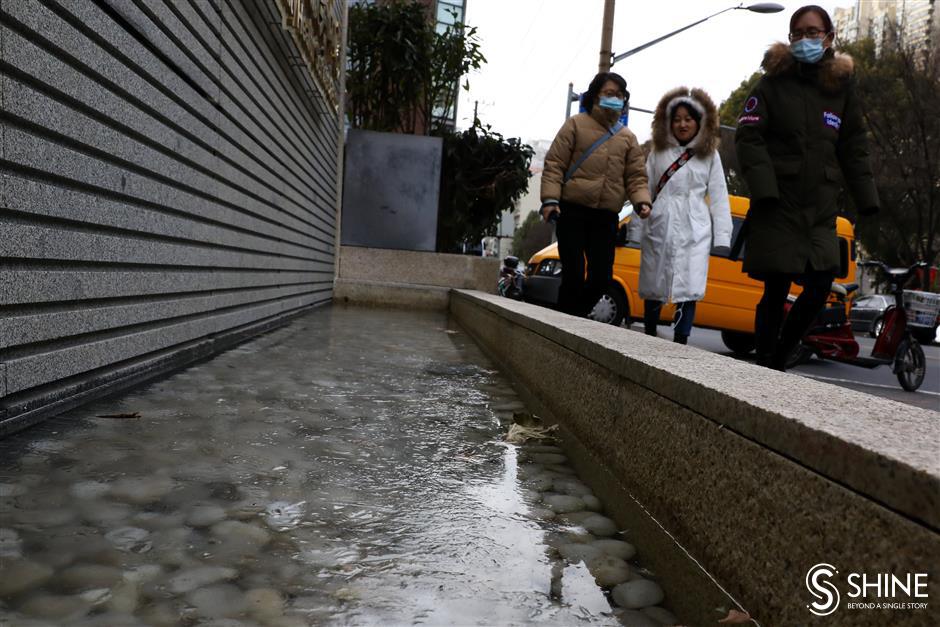 Jiang Xiaowei / SHINE
Ice in Huangpu District on Thursday.
From Saturday, high temperatures will increase from 4 degrees to 8 degrees next Tuesday, with lows rising from minus 5 to minus 1.
With the cold front leaving the city, air pollution will be back on Sunday, the local environment bureau said.
City residents, especially the elderly, pregnant women, children and people with cardiovascular disease, are being advised to stayinside and keep warm.
Families trying to keep warm are being urged to watch out for fire risks and those using coal stoves should be alert to the dangers of carbon monoxide poisoning.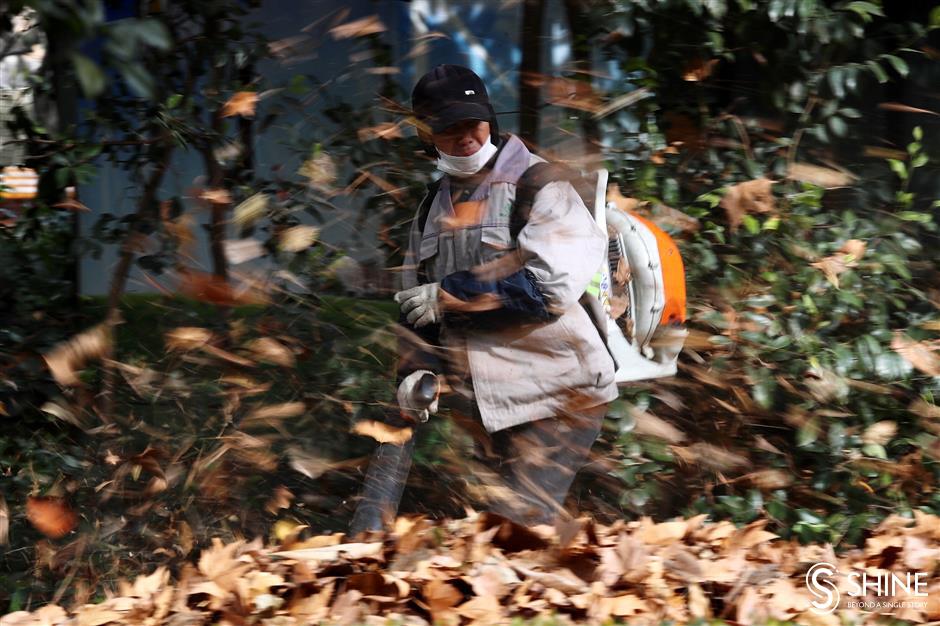 Dong Jun / SHINE
A worker clears fallen leaves atXujiahui Park in Xuhui District on Thursday.
Police increased the number of front-line officers by 30 percent to ensure traffic safety from Wednesday evening to Thursday morning.
They were guiding traffic and checking over 200 places at risk of freezing, such as steel bridges, ramps on overhead bridges and low-lying areas, with the traffic management department.
Greenery authorities have prepared anti-freezing and anti-slip equipment such as sandbags and shovels to ensure the safety of vehicles.
Housing management departments have been looking out for objects at danger of being blown down by strong winds. Over 2,000 maintenance staff are on standby in the case of damage caused by the extreme weather.
Water departments have been checked infrastructure to prevent frozen and burst pipes.