Shanghai
More than 11 million people are expected to leave the city by train during the 40-day Spring Festival travel rush, which begins tomorrow.
Updated: 2017-01-12 12:34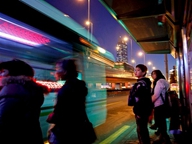 New 17.5-kilometer bus-only lanes under the Yan'an Elevated Road will provide a quicker public transport alternative along the trunk road, however some intersections are expected to be more congested for other vehicles.
Updated: 2017-01-12 12:33
Shanghai Tobacco Group and Shanghai Pudong Development Bank ranked among the biggest taxpayers in the city, whose annual tax revenue rose 5.5 percent last year, the city's tax authority said yesterday.
Updated: 2017-01-10 11:14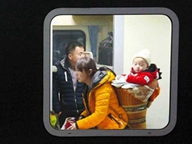 Shanghai's first additional train service for the Spring Festival travel rush leaves Shanghai South Railway Station yesterday morning for a 42-hour journey to Chengdu, capital of Sichuan Province.
Updated: 2017-01-09 11:33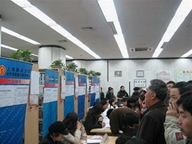 Shanghai government has raised subsidies for enterprises to encourage them to hire people who want to work but who have been unable to find a job for at least six months.
Updated: 2017-01-06 11:14