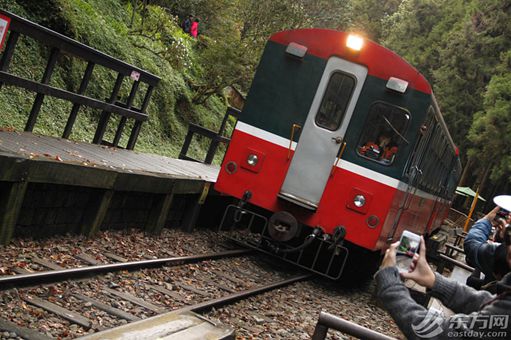 Couples take little forest train which is a popular sightseeing route featuring distinctive landscape in Ali Mountain area.
On Ali Mountain, members of the honeymoon group were impressed by the natural scenery and millennium old trees. The most famous attractions here include railway, forest, sea of clouds, sunrise and sunset glow.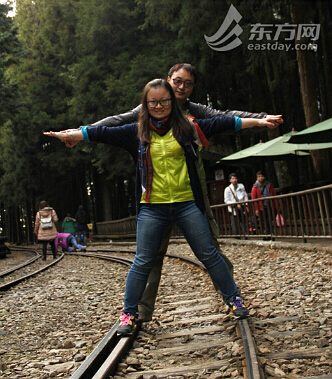 A couple poses for photos on the track.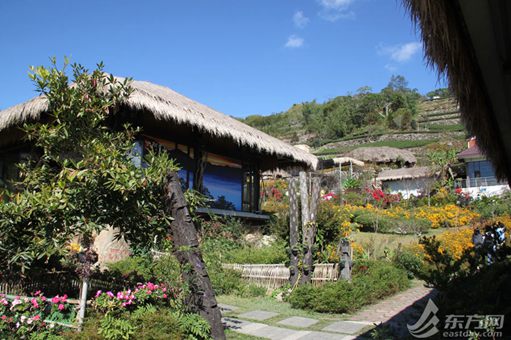 Tsou tribe
Starting from Dec. 7, the 8-day event hosted by Eastday.com from Shanghai and Want Daily from Taiwan provides mainland couples with sweet honeymoon trip featuring Taiwan culture. The around-the-island route includes Taipei, Hualien, Kaohsiung, Chiayi and New Taipei City.