"蔚蓝行动"公益平台在国际航海日启航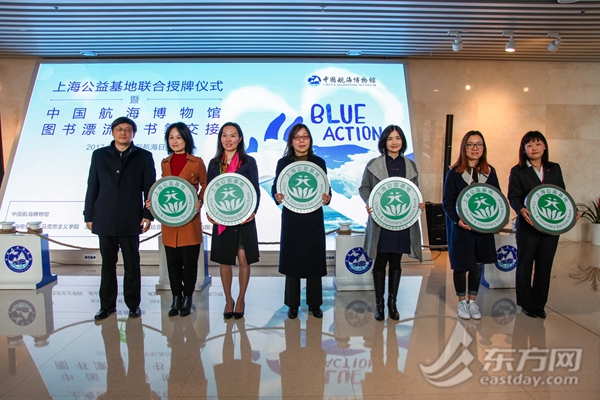 东方网记者姜文然3月20日报道:上周五是国际航海日,记者获悉,"蔚蓝行动"公益平台在当日正式宣布启航,中国航海博物馆等上海六家公益基地被联合授牌,共同倡导"蔚蓝行动"公益理念,为保护海洋环境、乡村学校图书室建设等公益事业贡献力量。
Shanghai, March 20- The "Blue Action" Public Platform was officially launched last Friday which is the International Navigation Day, advocating philosophy for public benefit.
现场,上海市民政局副局长匡鹏为中国航海博物馆、长宁区少儿图书馆、上海电机学院马克思主义学院、SMG公益新媒体、金山区家庭教育家促会、贰拾壹点投资基金等6家公益基地负责人郑重授牌。
Six Shanghai public bases, including China Navigation Museum, Children's Library in Changning District and SMG Public New Media, were awarded by Kuang Peng, deputy director of Shanghai Bureau of Civil Administration.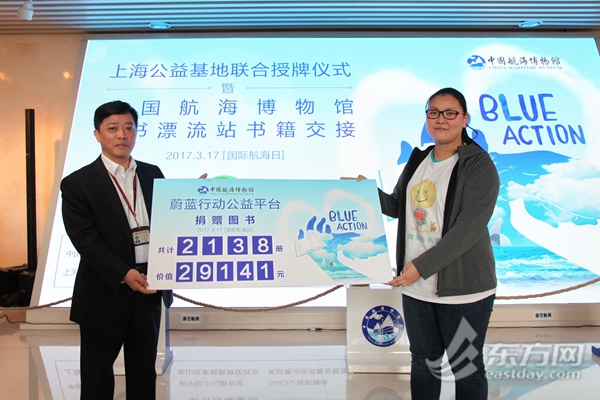 此外,在2016年由中国航海博物馆发起的"蔚蓝行动"图书漂流站活动所征2000余册图书也在现场顺利交接。中国航海博物馆副馆长钱建国表示,希望这批书籍能迅速抵达需要它们的孩子手中,让书香助飞山区孩子的梦想,让好书开启山区孩子不一样的人生。
In addition, more than 2,000 books collected from Book Donation Blue Action 2016 initiated by the China Maritime Museum were smoothly handed over on the same day.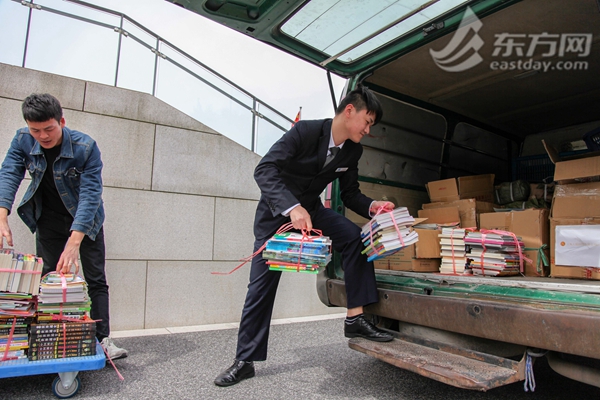 钱建国透露,所有图书将通过中国邮政送达至安徽省六安市申桥学校、云南省大理州宾川县拉乌乡拉乌完小、山东省青州市高柳镇曲屯小学等三所乡村学校。
All the donated books, through China Post, will finally reach children in three rural schools with best wishes from the organizer.
据了解,作为公益性文化事业单位,海博馆自开馆以来,始终积极参与社会公益活动,包括海洋环保知识科普活动、推进山区学校图书室建设等。
As a nonprofit cultural institution, China Navigation Museum is always actively participating in social public welfare activities, including popularizing scientific knowledge of marine conservation and promoting the construction of school libraries in mountainous area, etc.