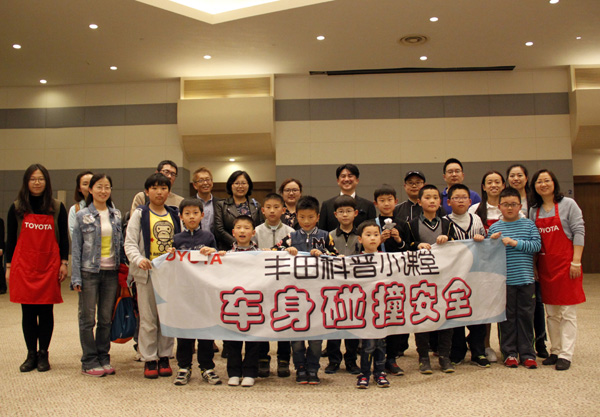 Shanghai, April 18- Nearly 20 students recently participated in an interesting and educational Vehicle Collision Experimental Lesson at the Shanghai Science & Technology Museum.
The activity, co-organized by the Shanghai Branch of Toyota Motor (China) and Eastday.com, aims to popularize automotive safety knowledge and highlight the importance of traffic safety to primary and middle school students.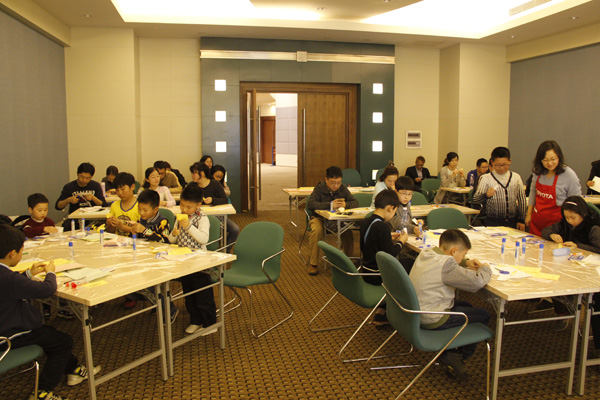 Instructors, using video materials, introduced the body structure of vehicles, the role of vehicle security configurations as well as traffic safety knowledge. A demonstration followed the videos to illustrate the experimentrules.
Students then started the experiment themselves. Different kinds of paper and tools like glue and scissors were provided in order to make buffer devices capable of absorbing energy. All that the children needed was their imagination.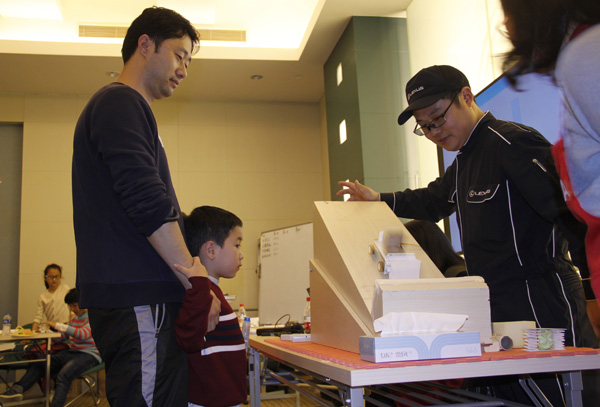 Paper, which is too thick, cannot be used to make an ideal buffer device. According to staff from Toyota, those devices after a collision easily bend out of shape before they can disperse energy so as to ensure the safety of the passengers inside the car.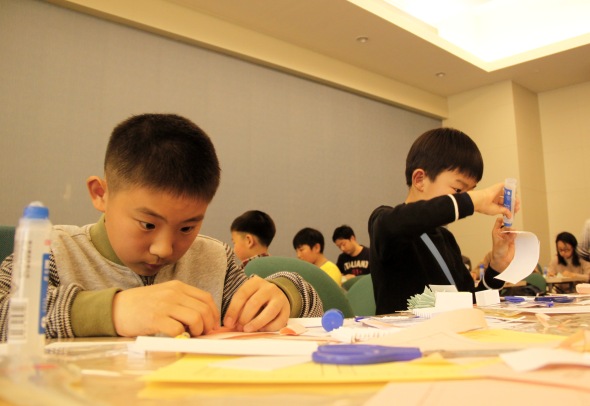 Notably, an activity was especially arranged as a "competition" between parents and children. It turned out that many children's test scores were better than their parents, showing their greater creativity.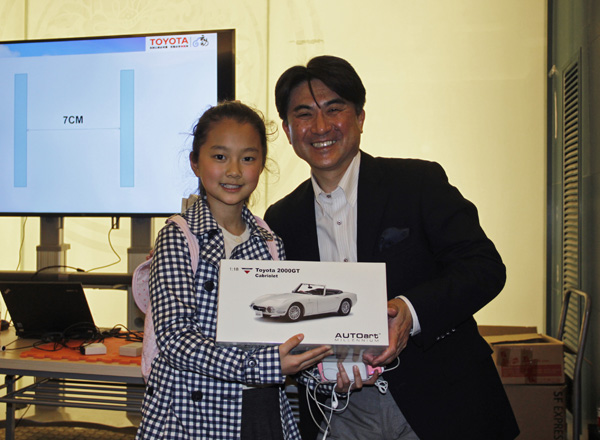 Xia Yuhao from the Primary School Affiliated to Shanghai University won the Second Prize. He considered the experiment very interestingand he gained a lot of car security knowledge from the whole activity.
Hiroaki Kurita, foreign Director of Toyota Motor China's Shanghai Branch, noted that they have been committed topublic welfare in China in the three areas of environmental protection, traffic safety and personnel training.
He considers that such activities help promote the public welfare of Shanghai and the whole of East China at large. Hiroaki Kurita hopes this type of science experimental lesson can be organized every year.
In fact, the Vehicle Collision Experimental Lesson has been held for seven consecutive years and will be held in more cities in China to make more children learn more knowledge about automotive safety.
By Fan Yicheng, Yu Jingfei
Translator: Jiang