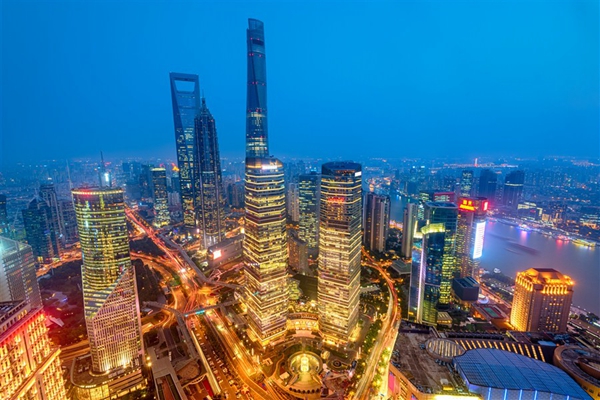 Shanghai's industrial production and fixed-asset investment slowed down in April while home sales improved and inflation warmed up, data with the Shanghai Statistics Bureau showed.

Industrial production rose 4.4 percent year-on-year in the first four months this year, slower than the first quarter increase of 7.1 percent, the data showed.
Fixed-asset investment growth slowed down to 7.9 percent in the first four months from the first quarter's 10.5 percent.
A breakdown of the investment showed infrastructure investment jumped 24.5 percent, industrial investment declined 11.6 percent, while property development investment rose 7.1 percent.
Meanwhile, Shanghai's Consumer Price Index, a main gauge of inflation, rose to 1.6 percent year-on-year in April from March's 1.4 percent.
Medical and healthcare led the price hikes by jumping 8.5 percent, followed by 2.8 percent increase in house rental and maintenance expenses.
Food prices edged up 0.2 percent while transportation and communications prices fell 0.8 percent.
Sales of residential properties fell 36.6 percent year-on-year in the first four months this year to 2.66 million square meters.
The decline narrowed from a 40.9 percent decrease in the first quarter.
Banks in Shanghai lent 58.48 yuan-denominated loans in April, 49.65 billion yuan more than the same month last year.
The increase was driven by medium and long-term loans to non-financial companies, indicating improved corporate demand and willingness to make investment.
New home mortgages, a lagged indicator of home sales, rose 18.62 billion yuan, 9.2 billion yuan less than the same month last year.
The Shanghai data were in line with the national data to show signs of moderation in economic momentum.
National Bureau of Statistics showed China's manufacturing activities, foreign trade, industrial production, retail sales and fixed-asset investment growth slowed in April, while consumer inflation heated up to a three-month high.
Economists said China's economic growth may slow down in the second quarter but the official target of 6.5 percent GDP growth will be reached this year with improved economic structure.