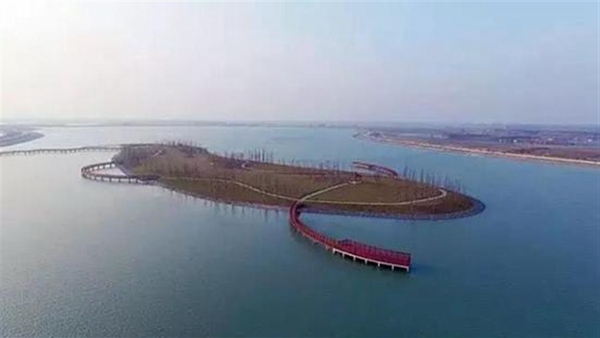 For a million residents in Songjiang this week has been a sparkling occasion.

The suburban district's population has begun receiving cleaner tap water from Jinze Reservoir.
A water supply project that includes a 6,000-square-meter regulating reservoir and pipelines began operating on Tuesday to transport better quality water from the reservoir, the district's water authority announced yesterday.
Water plants in Songjiang previously were supplied by Xietang River, whose water had a fluctuating quality and often suffered from pollution accidents and chemical leaks, an official with the water authority said.
The district government has also begun replacing rusty pipelines at older residential communities to further boost tap water quality.
More than 200 neighborhoods with about 140 residential buildings will have their pipelines renovated in the outskirt district by 2018, officials said. All the costs, including renovation and maintenance, will be borne by the district government.
Jinze Reservoir, which lies along the upstream section of Huangpu River, has been supplying cleaner water to some 6.7 million residents in the city's suburban Qingpu, Songjiang, Jinshan and Fengxian districts.
The reservoir is one of the four major water sources in addition to Qingcaosha, Dongfeng Xisha and Chenghang reservoirs and the only source on the Huangpu.
Pipelines have connected the three major reservoirs, Jinze, Qingcaosha and Chenhang, so that Jinze can supply water from Huangpu to the other two reservoirs in case the water quality in the Yangtze is affected.
Previously, Huangpu River was the only water source for Shanghai residents.