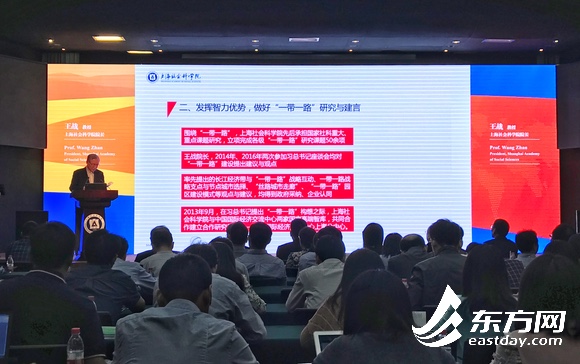 Shanghai, May 17- Silkroad Info, co-established by the China Center for International Economic Exchange and the Shanghai Academy of Social Sciences, was officially launched today.

Acting as a large database of the Belt and Road, the website will widely establish information stations to cover 65 countries and many node cities along the Belt and Road.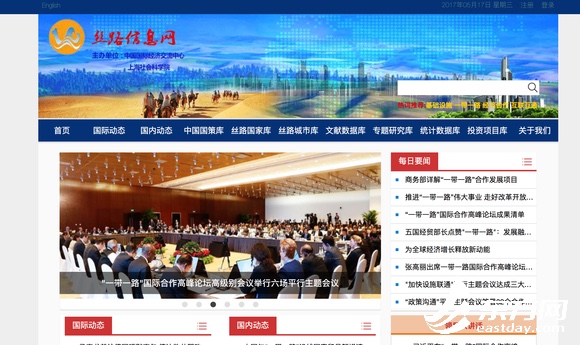 Silkroad Info will containthree major functions: electronic documents, data analysis andresults announcement.

Electronic documents mainly provide all kinds ofliterature information about countries and major cities along the Belt and Road.
Data analysis will be conducted in industries, investment, trade and finance of countries along the Belt and Road so as to provide decision-making consultation services for the government, enterprises and think tanks.
Relevant research results from both domestic and overseas thinktanks and enterprises will be released on the Silkroad Info website.
Shanghai should become a pivot city of the Belt and Road Initiative, according to Wang Zhan, Dean of Shanghai Academy of Social Sciences, where both the local government and enterprises have had remarkable achievements in terms of"going out".
Statistics show that in 2016, Shanghai enterprises' FDI reached 1,425 items, with a total investment of USD36.65 billion. The actual FDI reached USD25.129 billion, accounting for China's 14.7% ranking first.
Wang noted that Shanghai should drivethe Yangtze River Delta cities to furtherintegrate resources and investment so as to realize achievements of the Belt and Road initiative.