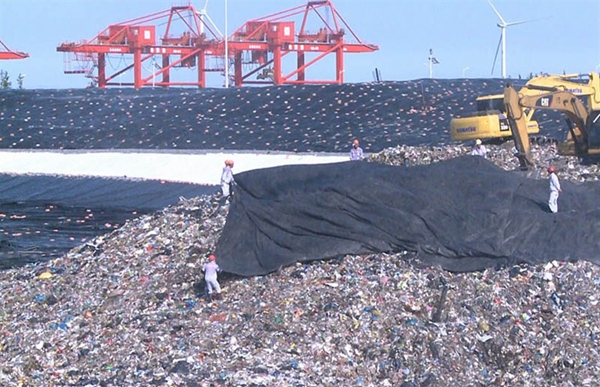 By the end of this year, newly built and reconstructed facilities will increase Shanghai's daily capacity of wet waste disposal to more than 3,000 tons.

Currently that figure is 2,500 tons, and by 2020 it will be 7,000, according to the government.
Officials said yesterday the city would continue to enhance its capacity to dispose wet waste and as well as planning locations for large, low-value recyclable waste facilities.
One to two recycling stations for low-value recyclable waste will be built in each of the city's districts, while large "hubs" for such waste will be built across the city, the officials added. No schedule was given.
The planned facilities are expected to help administrators to better manage low-value recyclable waste.
Meanwhile, to further promote waste sorting, the government hopes to double the number of households signing up to the "Green Account" program to four million by the end of this year. Green account holders can collect reward points for separating dry and wet waste and placing them in different bins.