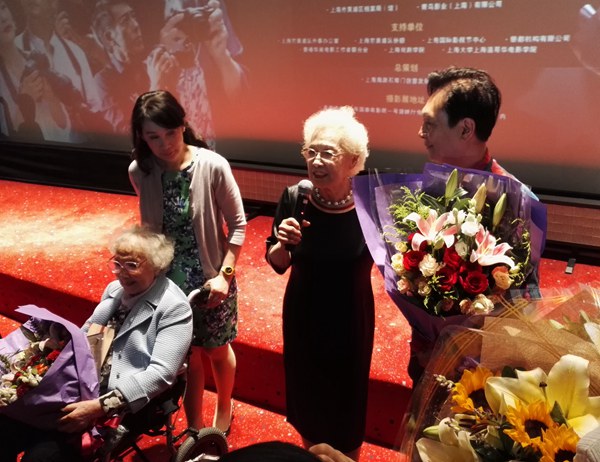 From left: Famous Chinese film artists Wang Danfeng, Qin Yi and Liang Boluo
When 96-year-old Qin Yi and 94-year-old Wang Danfeng entered the viewing area of the cinema, the audience burst into cheers. The two senior film artists who have witnessed the whole development of Chinese movies met fans in Shanghai on June 23, 2017, to celebrate the 20th anniversary of Hong Kong's return to China.
A photographic exhibition themed 'Shikumen: through the Eyes of Shanghai and Hong Kong Filmmakers' opened that day along with the Hong Kong Movies Showing Festival at the Broadband International Cineplex on Huaihai Road. It was one of the events of the Shanghai and Hong Kong Culture Month 2017.
The event was also held to celebrate Wang Danfeng receiving the Lifetime Achievement Award of the Chinese Film Industry in the 20th Shanghai International Film Festival.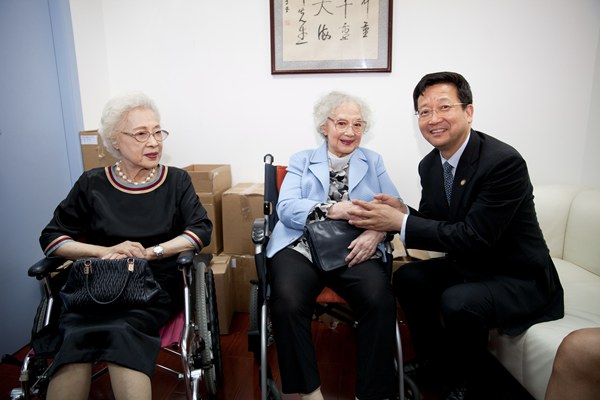 From left: Qin Yi, Wang Danfeng and Deputy Director-General of Hong Kong and Macao Affairs Office of Shanghai Municipal People's Government Zhou Yajun (This photo was provided by the organizer.)
The photo exhibition displays Shikumen culture from the unique perspective of Shanghai and Hong Kong filmmakers. The nine photographers from different age groups include famous Chinese film artist Qin Yi, Hong Kong actors Jackie Lui and Timothy, Oscar lifelong judge Vivian Wu, Shanghai actors Yang Kun, Liu Lei, Zhou Yutong, Jiao Rui and Xu Mingjie.
Ruan Yisan, an expert in the protection of ancient architecture serves as the special adviser to the photo exhibition.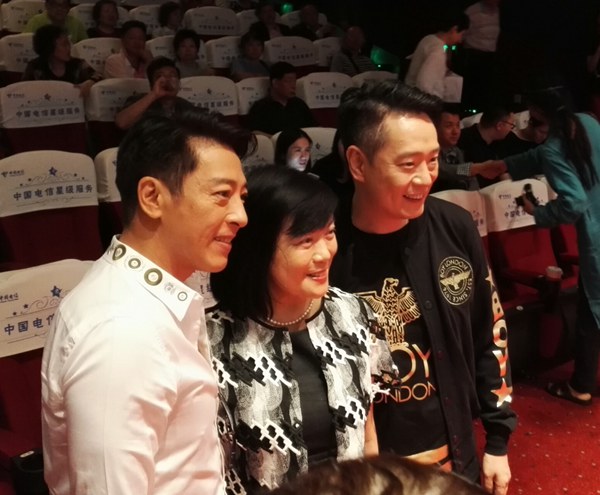 Hong Kong actors Jackie Lui (L), Timothy and Director of the Hong Kong Economic and Trade Office in Shanghai (SHETO) Victoria Tang Chung man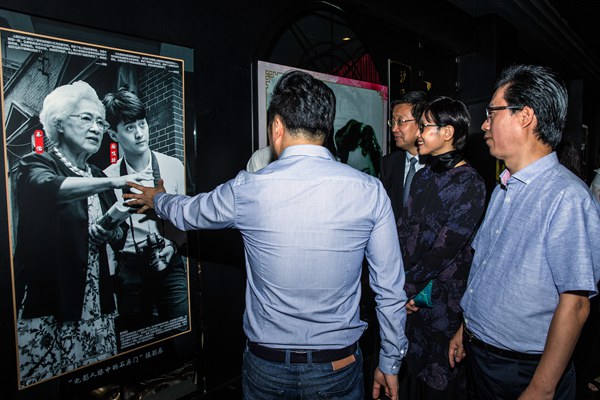 The photographic exhibition is on display at the Cathay Theatre until the end of the year. (This photo was provided by the organizer.)
Moreover, the Culture Creative Association for Shanghai and Hong Kong Youth Filmmakers was founded that day, with the goal of promoting communication and cooperation between the young filmmakers from both cities and producing higher quality work.
Chinese film artists Qin Yi and Liang Boluo were awarded the Certificate of Honorary Chief Instructor by the association.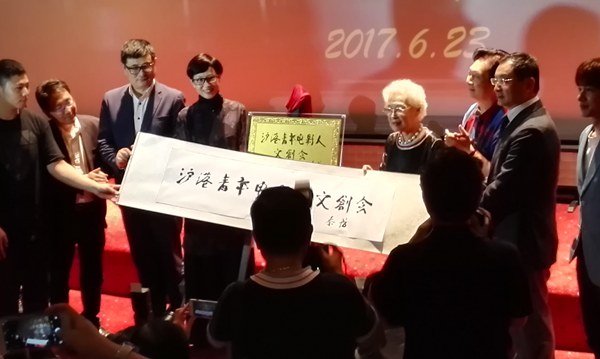 Qin Yi inscribed the association.
Famous Chinese film artist Wang Danfeng was born in Shanghai. She made 6 films and TV series in Hong Kong in her early years and then opened with her husband a restaurant there. Wang Dan feng has made positive contributions to cultural exchanges between Hong Kong and Mainland China.
The movie 'Woman Barber' in which Wang starred was screened after the event. It was shot in 1962.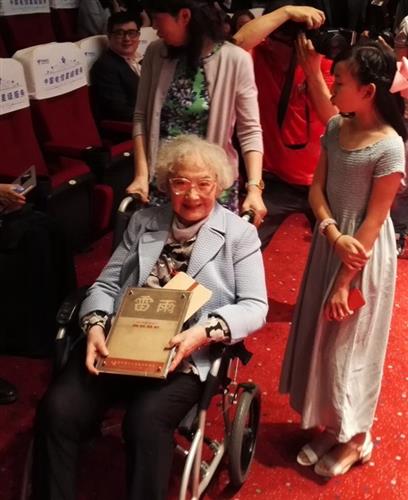 Wang Dan Feng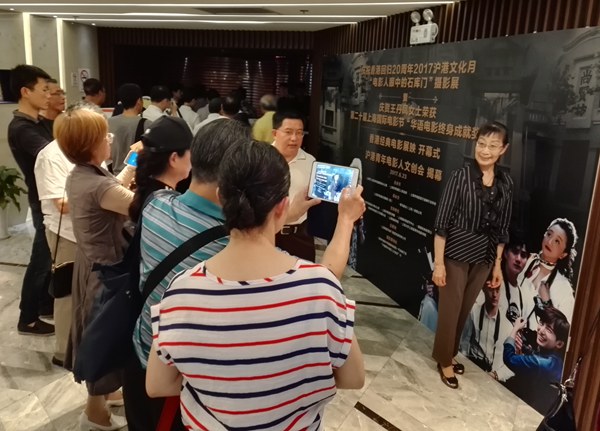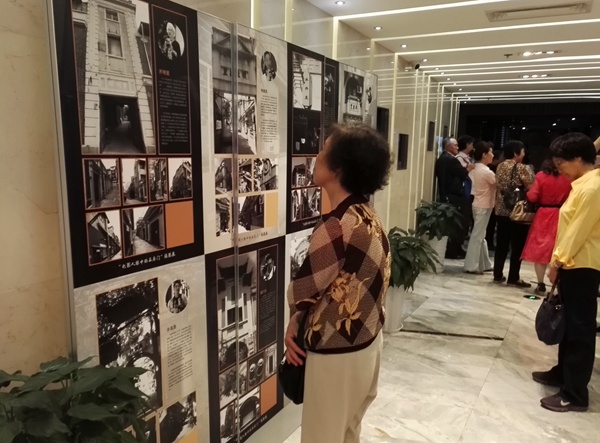 Fans looking at the photos of Shikumen or taking pictures in front of the board before the event.