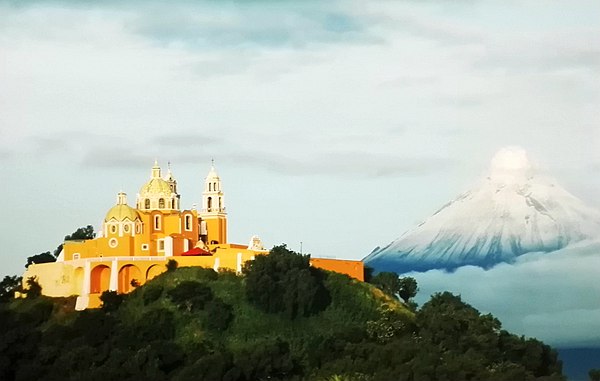 Volcano View from Cholula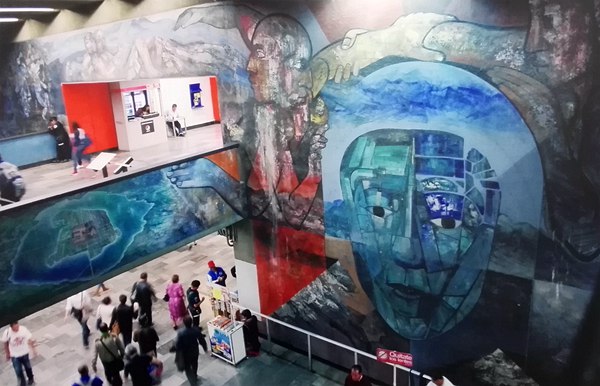 Tacubaya Station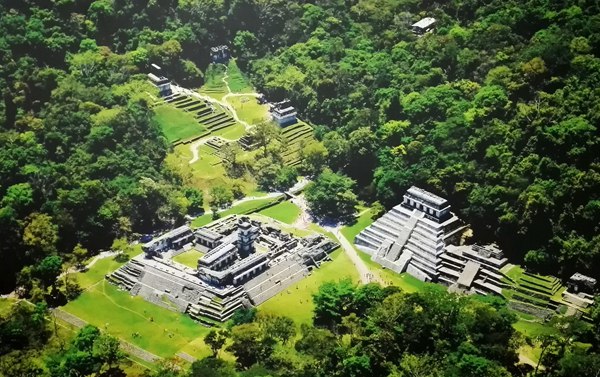 Archaeological Site of Palenque
A photo exhibition themed Magical Mexico is now on show at the Metro Music Salon at People's Square Station in Shanghai, presenting to the people of Shanghai mysterious Mayan cultural sites, charming Cancun scenery, the diversity of landscapes, mellow tequila and rich Mexican cuisine.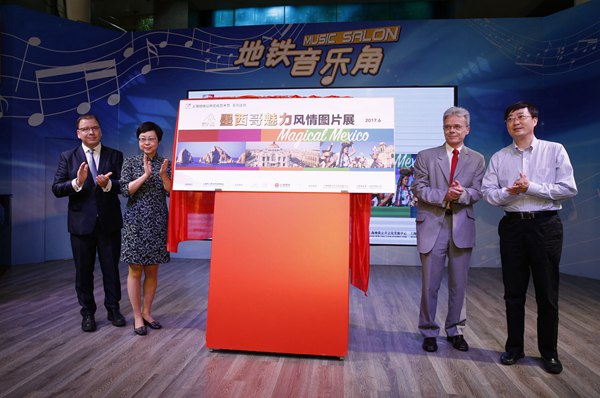 The opening ceremony (Photo by Tang Chun)
The year 2017 marks the 45th anniversary of the establishment of diplomatic relations between China and Mexico. The photo exhibition is hosted by Shanghai Metro and the Consulate General of Mexico in Shanghai, and supported by Shanghai People's Association for Friendship with Foreign Countries (SPAFFC).
The Acting Consulate General of Mexico in Shanghai, Juan Alberro stated at the opening ceremony on June 30, 2017 that China and Mexico are far apart geographically but closely linked emotionally, hoping that the photo show becomes a new bridge promoting friendly exchanges between our two countries.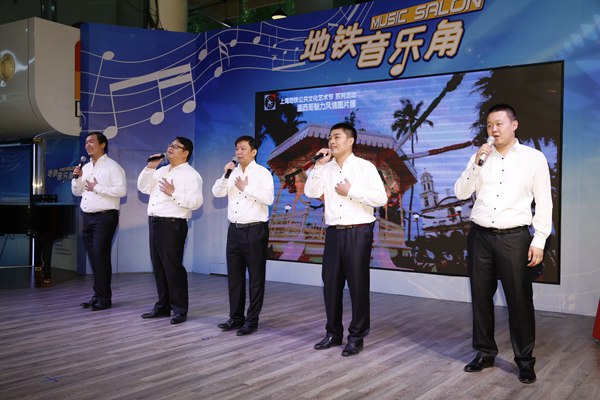 The Shanghai metro staff sang the Chinese version of a famous Mexico folk song at the opening ceremony. (Photo by Tang Chun)
The photo exhibition will be held at the subway station for a few weeks, with an aim to open the door of Mexico to Chinese people through the arts.
This event is also one of the activities of the Shanghai Metro Public Cultural and Art Festival 2017.
Yaqui People Deer Dance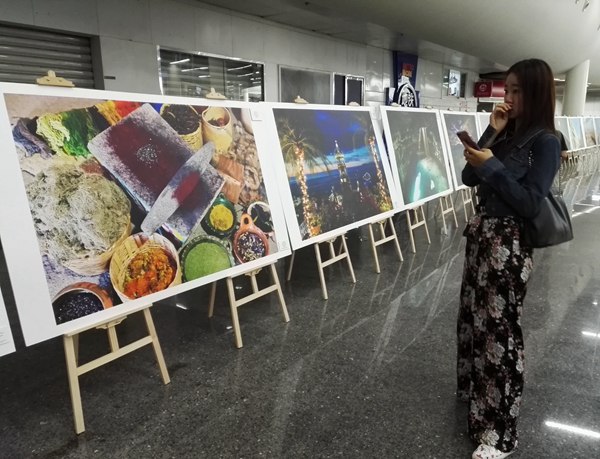 A passenger is watching the photo show.
Since a friendship agreement was signed between Shanghai Metro and Mexico City Metro authorities in November 2014, supported by the SPAFFC, the two partners have held a number of cultural events, like the Cultural Train of Nobel Prize winning Mexican poet Octavio Paz, the Twin Cities - Shanghai and Mexico City Photographic Stories of Metro, as well as some musical performances in the Metro of Shanghai installations.