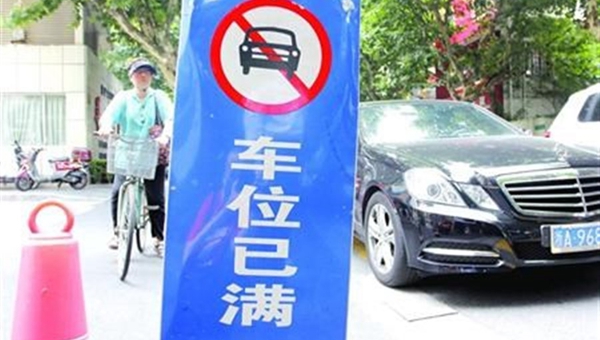 The city is expected to add 1.5 million new parking spaces by 2020 and make existing spaces more effective to meet the booming demand.

Parking fees in some areas are also expected to rise, as the cap on the government guided prices will be relaxed, according to a plan released by the city's transportation commission.
About 1.4 million of the planned parking spaces will be added as part of construction development projects; 50,000 public parking spaces will be set up with infrastructure projects such as transportation hubs; and 50,000 will be added with reconstruction projects at residential complexes, hospitals, schools, malls and offices.
The city also plans to launch 500 projects with 30,000 shared parking spaces to tap more potential from parking resources, such as opening the shared spaces in residential communities to employees working in nearby offices during daytime and opening up office buildings' parking spaces to local residents at night.
All the city's public parking spaces and road parking spaces that charge fees will be connected to an e-charging management system and more than half of them should be available via reservations and e-payments. Electronic payment will be promoted citywide.
Moreover, market forces will play a bigger role in parking fees to better regulate the supply.
At some parking lots, operators will be able to set pricing themselves, the plan said. But Park and Ride lots will apply cheaper rates set by the government to encourage people to continue their journeys by public transport.