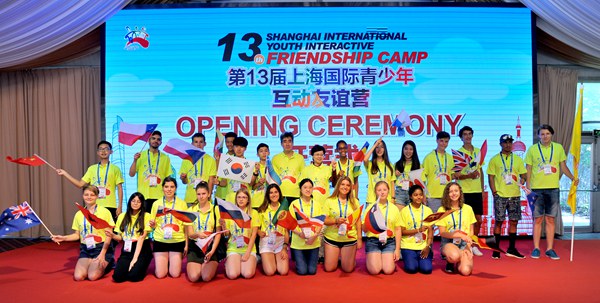 The 13th Shanghai International Youth Interactive Friendship Camp has kicked off on July 19, 2017 at Oriental Land in Shanghai.
During the 10 days, around 150 teenagers and their tutors from 23 countries will take part in a series of events including Chinese cultural experiences like Kungfu and operas, 'Be a one-day Shanghainese' homestay, 'I love Shanghai' orienteering competition and 'Theme Show on Nations'.
"It is my first time visiting Asia. I think I will become more open minded through taking part in the events." Slovakian camper Andras Vegh said and added that it's very cool for them to know each other and work together.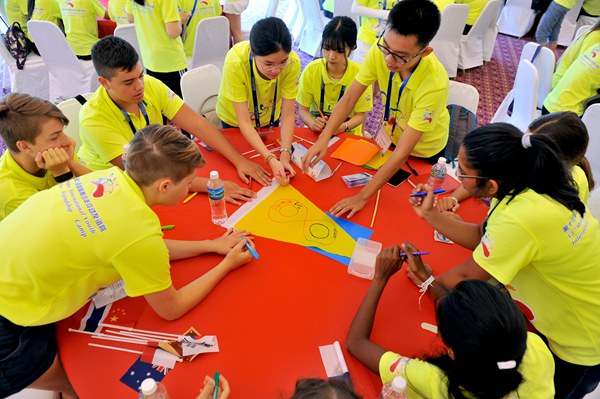 The campers from different countries have been arranged into 12 groups. They made their group flags as the first task during the camp.
Slovenian tutor Andrej Naterer is deeply impressed by the wide international participation and good organization, "I can hardly wait for the other activities offered in the camp."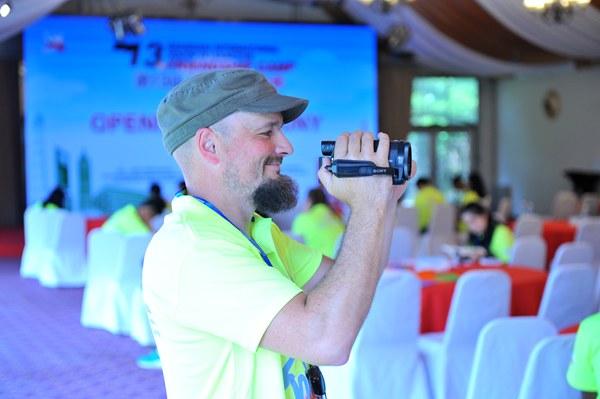 Slovenian tutor Andrej Naterer
The campers this year come from 23 countries, namely, Albania, Australia, Chile, China, Czech Republic, Germany, Holland, Japan, Republic of Korea, Myanmar, New Zealand, Portugal, Russia, San Marino, Serbia, Seychelles, Slovakia, Slovenia, Spain, Sri Lanka, Thailand, UK, and Uzbekistan.
It is the first time that Albania, Chile, Spain, Seychelles, Slovakia and Portugal have sent their young people to join in the camp.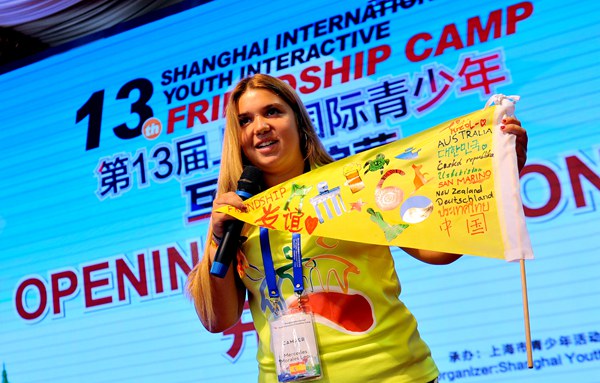 A camper displays their group flag.
With the theme of 'Peace, Friendship, Future', the camp is co-sponsored by the Shanghai People's Association for Friendship with Foreign Countries and the Shanghai Youth Federation, organized by Shanghai Youth Center.
Since its launch in 2005, the camp has attracted about 1200 young people from 56 countries. The camp has played an instrumental role in deepening mutual understanding and promoting friendly exchanges between Chinese and foreign young people.
(Photos by Shanghai Youth Center)