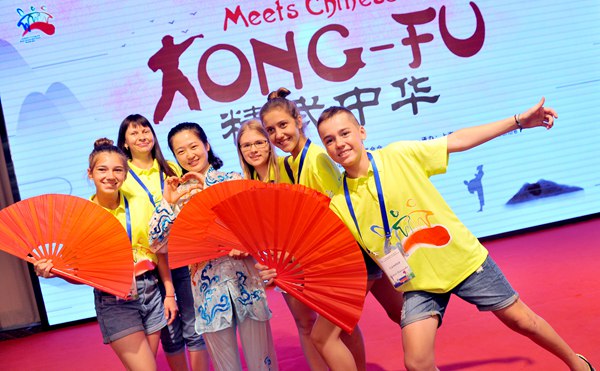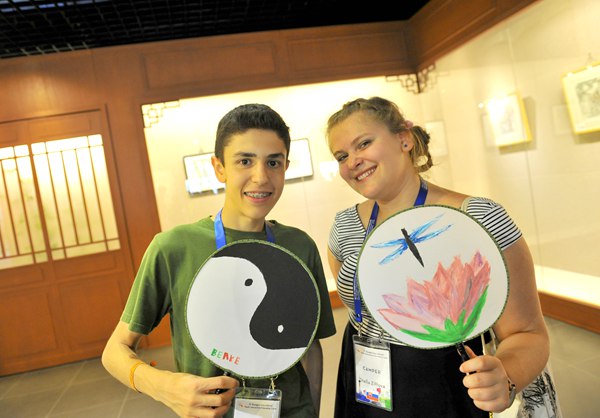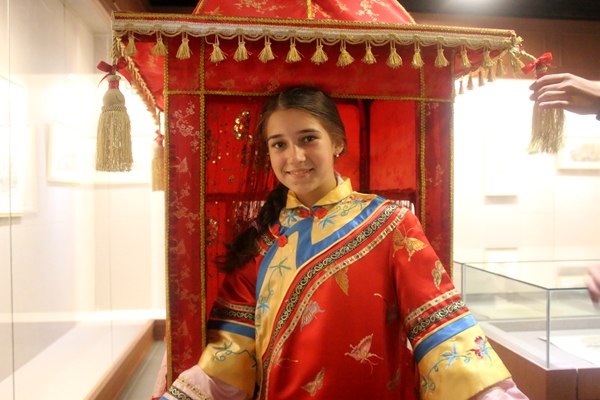 During the 13th Shanghai International Youth Interactive Friendship Camp teenagers from 23 countries experienced various aspects of Chinese culture, such as Chinese Kung Fu, Han clothing, Chinese knot bracelet DIY, circular fan painting, traditional Chinese opera mask painting, paper-tearing, paper-cutting, a traditional Chinese wedding as well as the dragon and lion dance.
Chinese Kung Fu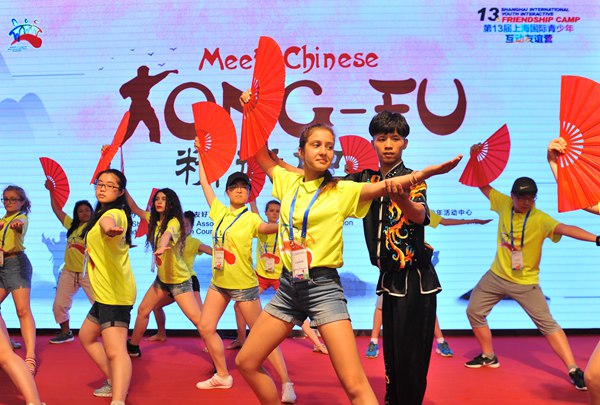 'Chinese Kung Fu' was a very popular event among foreign campers, during which they watched Chinese martial performances by the students from Shanghai University of Sport and learned how to practice Taichi Fan under their guidance.
"Chinese culture is quite different from Spanish culture. I like it very much", said Marta Cardenas Ruiz from Spain and added that Chinese Kungfu is her favorite among all the traditional Chinese cultural experiences.
This year's camp took place from July 19 to July 27, co-sponsored by the Shanghai People's Association for Friendship with Foreign Countries and the Shanghai Youth Federation, and organized by the Shanghai Youth Center.
Paper-tearing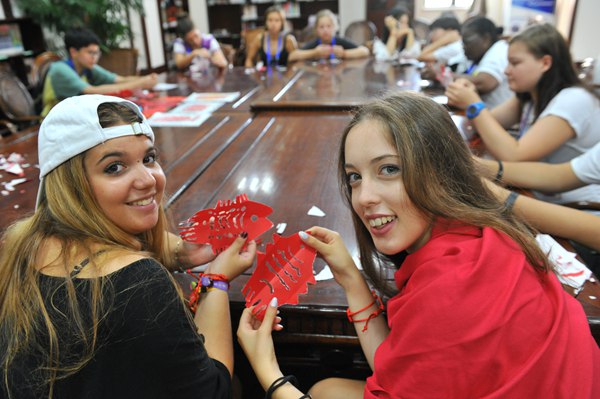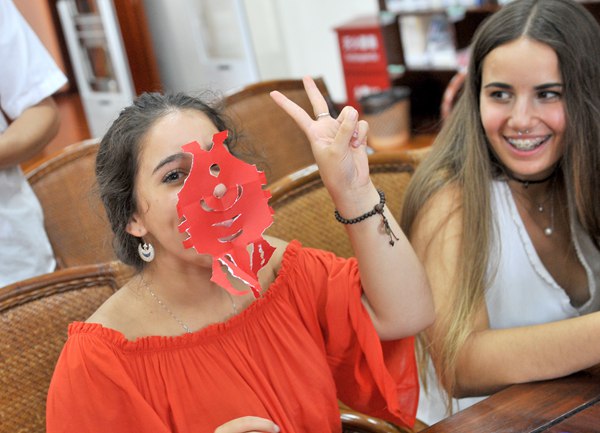 Circular fan painting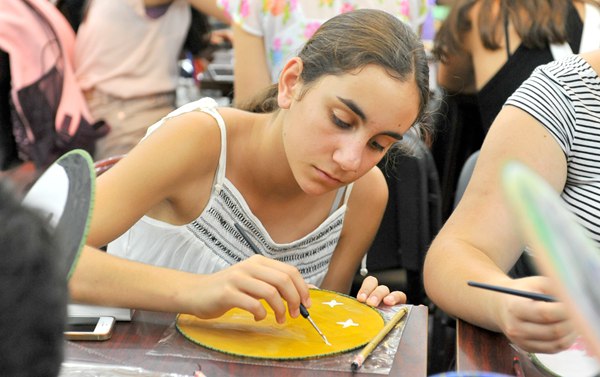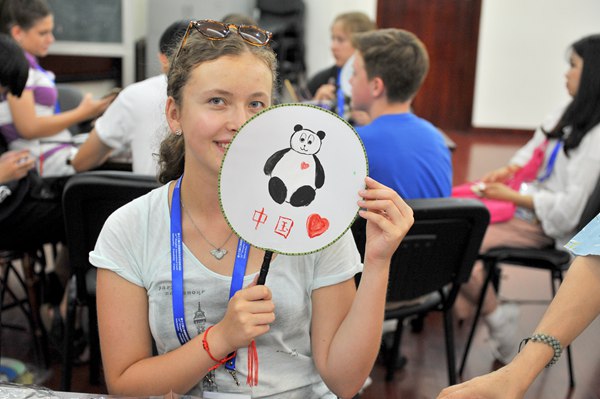 Chinese knot bracelet DIY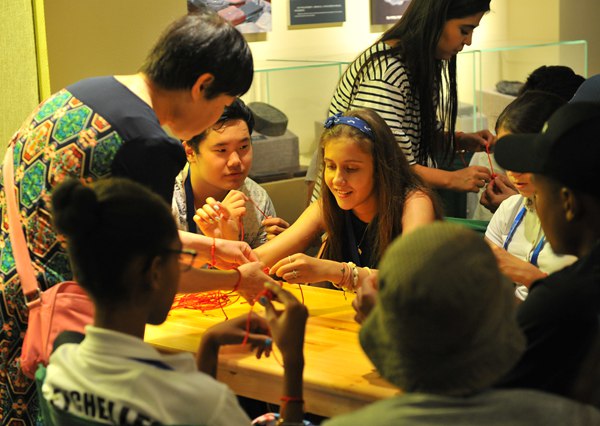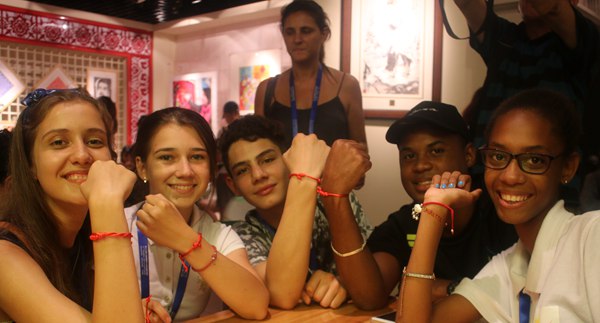 Traditional Chinese wedding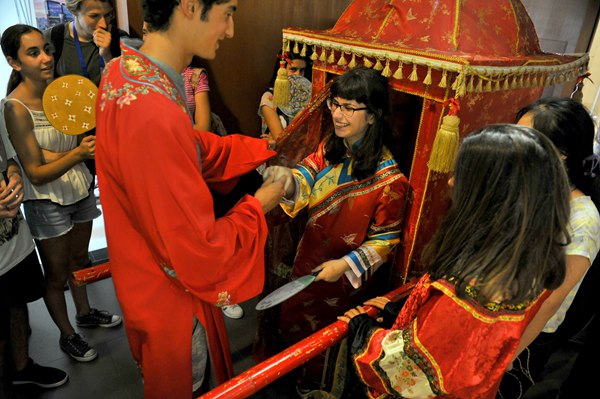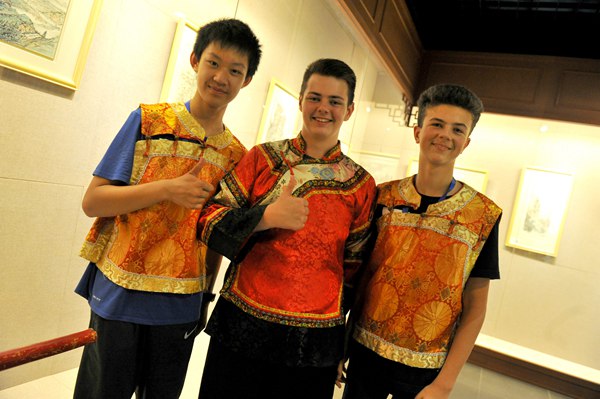 Dragon and lion dance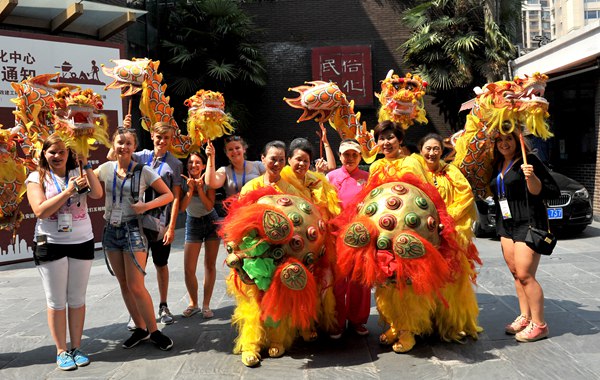 Han clothing - traditional Chinese clothes in the Han Dynasty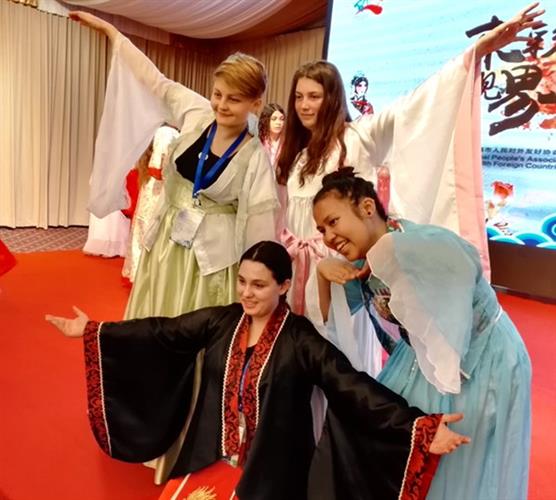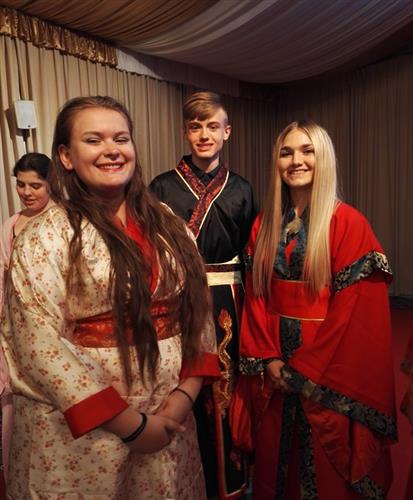 Paper-cutting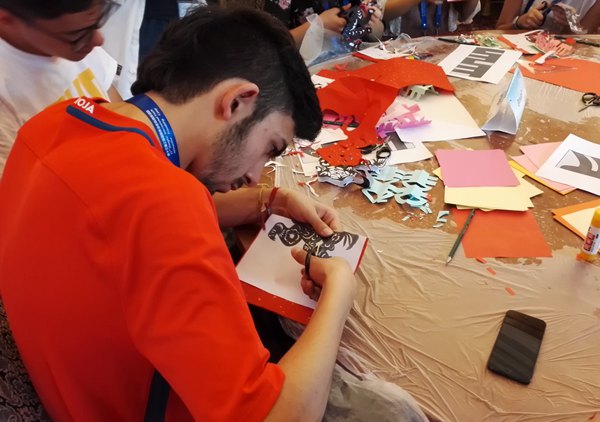 Traditional Chinese opera mask painting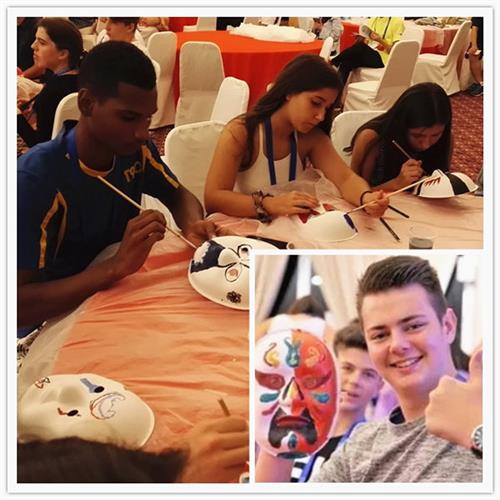 (The photos were mainly provided by Shanghai Youth Center)