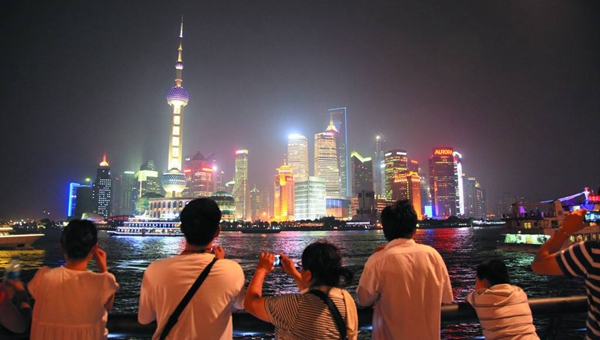 SHANGHAI tourists traveling in Jiuzhaigou have spoken of their panic when the earthquake struck.

"We thought it was a landslide at first, but we suddenly realized it was earthquake because we felt the tremor strongly," said Yang Rongfei.
Yang was part of a group of 30 tourists.
"We were nervous and people started running out of hotels immediately," he said. "We gathered on the streets because it was safe to stay in open areas."
Yang Xian, a Shanghai Spring Tours guide, told how she rounded up all 17 of her group, staying at the Jiuzhai Resort Hotel, within 20 minutes.
"I was talking to the phone when the earthquake happened, and I heard strange sounds like trains running.
"The strange sounds lasted about 10 seconds and the lights were out suddenly," she said.
In darkness, she left the hotel and shouted out the names of her party at the entrance.
There was no power or cell phone signal.
"I told myself to keep calm because it is my duty as a guide to find all my tourists" said Yang.
Yang was in Jiuzhaigou when the 2008 earthquake struck, and she said she drew on her experiences of that disaster.
She bought mineral water and biscuits for group members and they were evacuated from the area.
Dong Zhou, a Ctrip guide, said: "My tourists were in a panic and I took some precautions. I told my tourists to put a bottle upside-down on the ground and, if it shakes, they should run through the emergency exits immediately.
"Men were told to keep their eyes open, and be vigilant," he said.
The tourists in Jiuzhaigou who were on trips that had been organized by travel agencies in Shanghai are safe, the city's tourism administration said.
All 5,591 tourists whose trips had been organized by agencies in Shanghai had been evacuated to cities that included Chengdu, Mianyang and Guangyuan in Sichuan Province and Wenxian County in Gansu Province, the administration said, or they had been returned to where they had started their journey.