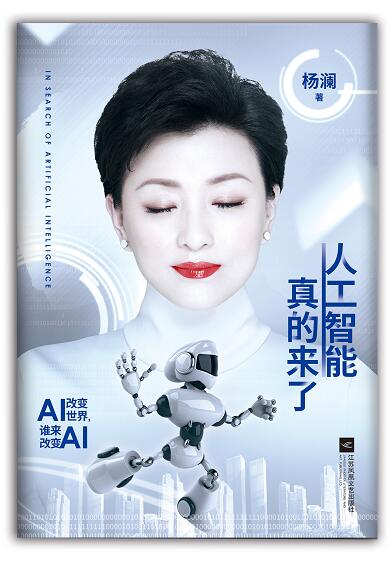 With her new book "In Search of Artificial Intelligence," Lang Lan is going to show up at the Shanghai Book Fair which is scheduled to last from August 16 to 22.

The famed journalist and talk show hostess will hold a book signing at the Shanghai Exhibition Center on August 20.

"In Search of Artificial Intelligence" documents Yang's journey of exploring the secrets of artificial intelligence (AI) with over 80 top-tier experts and specialists in at least 20 cities across the world. What makes the book stand out is that it's written from the perspective of a newswoman, instead of a scientist or a tech-savvy person.

It is the latest book written by Yang since her bestselling "Enjoy Wind by Seaside" (1997), "One Question, One World" (2011) and "Still in Love" (2016).

On the day of the book signing, screenwriter Rao Jun, who is famous for his TV series such as "The Journey of Flower" (aka "Hua Qiangu") and "Lost Love in Times" ("Zui Ling Long"), will join Yang Lan and the audiences to discuss AI and the creativity, imagination and love in humanity.