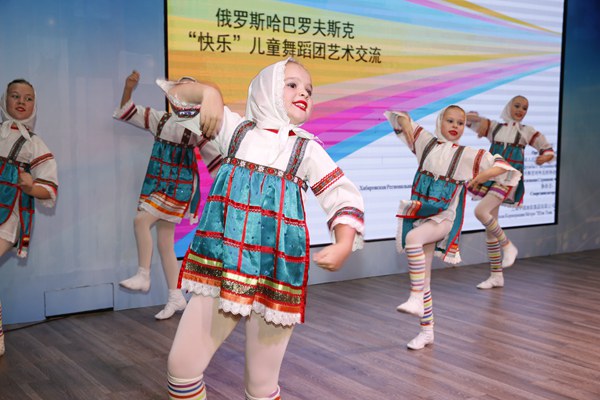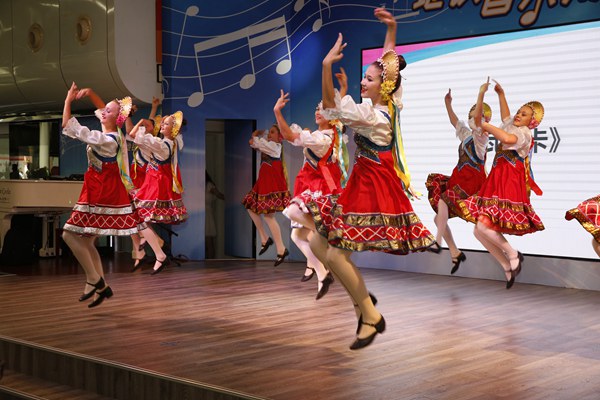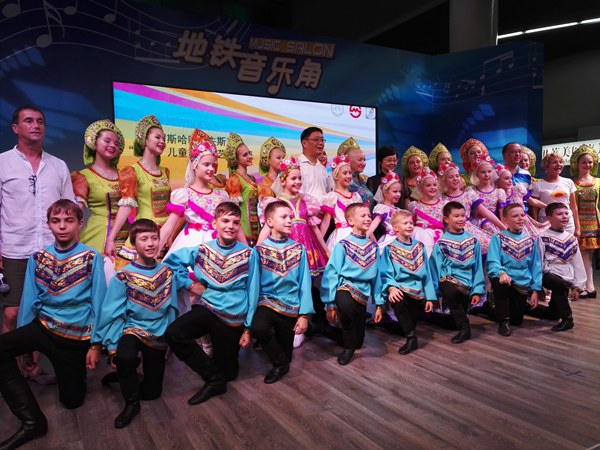 "So lovely!" A series of Russian folk dances performed by a group of Russian cute kids evoked admiration from viewers and passersby at the Metro Music Salon at People's Square Station in Shanghai on July 29, 2017.
These children aged from 9 to 15 years old come from Russia's Khabarovsk folk dancing troupe Radost. Recently a 34-person delegation of the troupe visited Shanghai for cultural exchanges and performances.
"I like the city of Shanghai very much", said Tania, a grade-five girl from the dancing troupe and added that she has learned Chinese for two years. She also expressed her hopes that more Chinese friends will go to Russia for exchanges.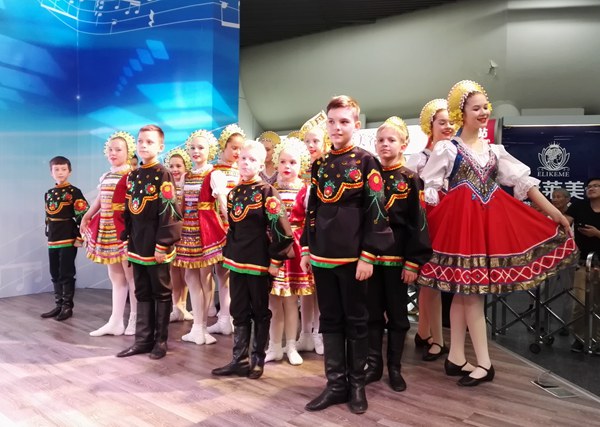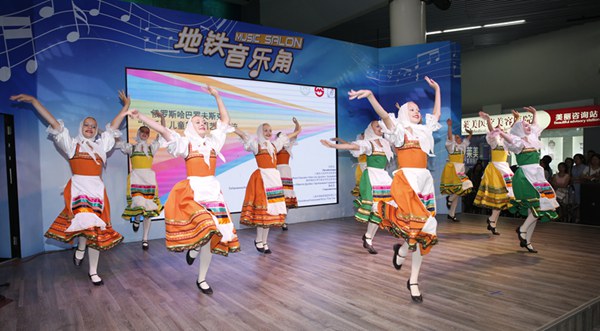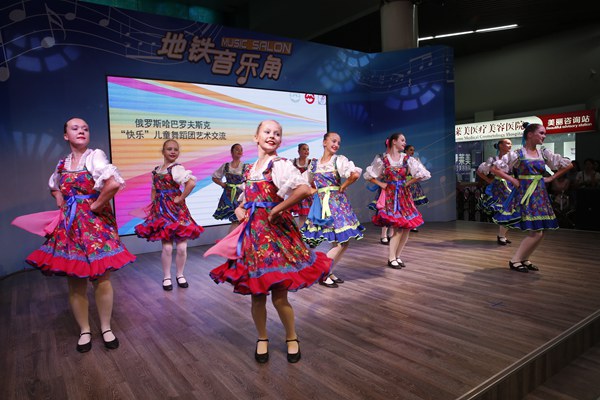 The troupe was founded in 1978, consisting of the dance lovers from a middle school in Khabarovsk. Since its performances brought people happiness, the troupe started being called 'Radost' which means 'joy' in the Slavic languages.
This trip was co-organized by Shanghai People's Association for Friendship with Foreign Countries (SPAFFC) and Khabarovsk Union of Friendship Societies with Foreign Countries, with an aim to implement the "Belt and Road" Initiative and strengthen youth exchanges between China and Russia.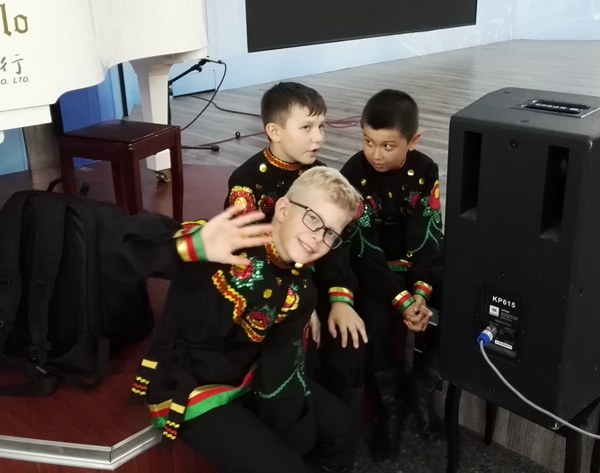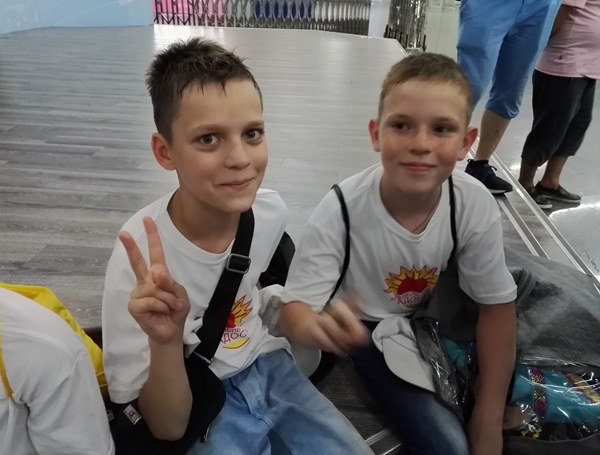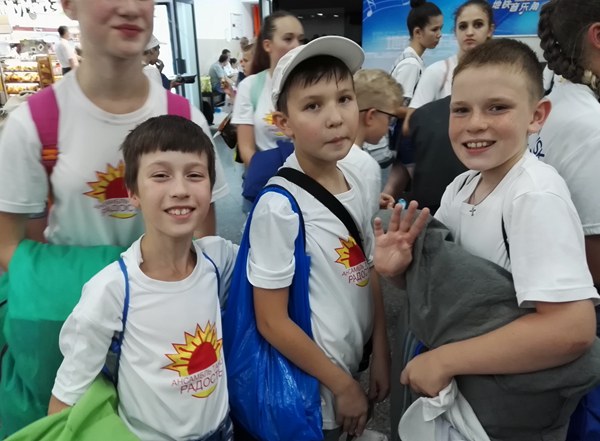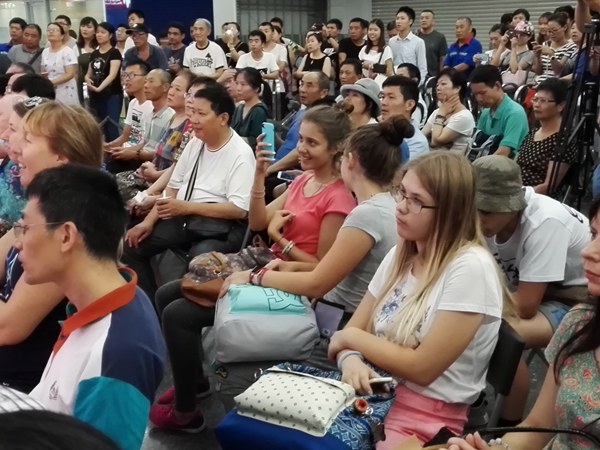 It was the fifth time that the troupe has been to Shanghai. They took part in the Shanghai International Children's Cultural & Art Festival in 2004, 2007, 2011 and 2014.
During their stay in Shanghai, these children also gave performances for the old folks at China Welfare Institute Rest Home as well as put on a show as the guest performers.at the closing ceremony of the 13th Shanghai International Youth Interactive Friendship Camp.
Photos by Tang Chun, Wang Jiaye
Story by Wang Jiaye