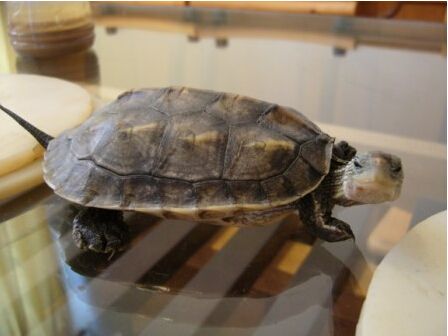 It seems that tortoises are dominating the pet world, as an increasing number of people in Shanghai are keeping tortoises at home.

The group of pet tortoise owners in Shanghai is growing. Some of them are so experienced that they've already got the know-how of raising tortoises. Others even develop and breed new varieties of tortoises and sell them to others. However, for these tortoise keepers, their purpose is not earning money. Interest in the animal, instead, is what drives them.

In Shanghai, there is an association of tortoise keepers, where people meet each other to share their experience in raising tortoises.

Members of the association agree that there are two main reasons for keeping a tortoise. To begin with, tortoises are long-living animals. In most cases, they outlive several generations of humans and can be passed down in their owners' family.
Besides, the animal is very quiet and lives at a leisurely pace. In the hustle and bustle of the modern life, the carefree animal reminds urban dwellers of the fun of a slow-paced life.