The Chinese version of The Last Five Years,an Off-Broadway musical is to be on stage in Shanghai's ET Space on December 22.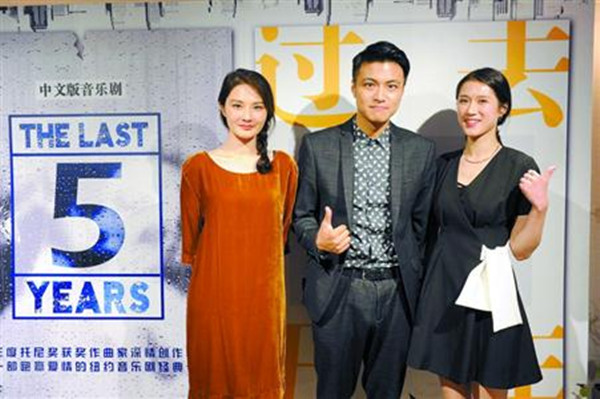 Protagonists in the Chinese version of The Last Five Years, a classical Off-Broadway musical.[Photo/shxwcb.com]
Written by Jason Robert Brown in 2001, the classical musical explores a five-year relationship between Jamie Wellerstein, a rising novelist, and Cathy Hiatt, a struggling actress.
It caused a sensation when produced Off-Broadway in New York in 2002 and was named one of the top ten drama performances of the year by Time magazine.
The Chinese version is to be produced by a strong cast with Luo Lan, who has rich stage experience and cooperated with the well-known director Tian Qinxin in classical drama repertoires like Turmoil, A Moment of Remembrance, Red Rose and White Rose, etc. as the director.