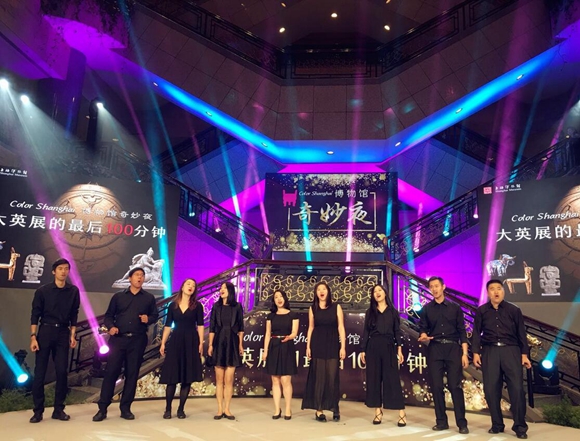 A closing ceremony for the exhibition is held on October 8. [Photo/Eastday.com]
For people in Shanghai, it is time to say goodbye to the exhibition "British Museum: A History of the World in 100 Objects." On October 8, the last day of the exhibition, a closing ceremony was held in Shanghai Museum.

The enthusiastic audience, exhibition staff and guests from various fields attended the ceremony and celebrated the last 100 minutes before the conclusion of the exhibition in Shanghai.

At the ceremony, results of the top ten exhibits were also revealed. During the exhibition period, visitors were asked to vote online for their favorite exhibits out of the 101 items on display. As the results indicate, the No. 101 exhibit, which is a huge QR code, is considered the most creative item, and the most unexpected item in visitors' eyes is the No. 97 exhibit: a credit card.
Since its opening on June 29, the exhibition has been breaking records and has attracted around 384,000 visitors, who waited for an average of four hours to get a glimpse of the British Museum's encyclopedic collection.