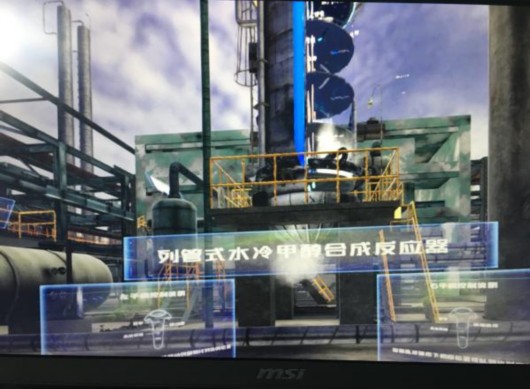 A virtual reactor is showcased to students thanks to VR education. [Photo/ECUST]
Recently, a class of undergraduates majoring in environmental engineering in East China University of Science and Technology (ECUST) attended a groundbreaking class, which, for the first time ever, adopted VR (virtual reality) technology.

Instead of pens and paper, the students sat down with specially adapted VR and AR headsets that dropped them into an immersive educational experience. They were transported to a virtual sewage treatment plant and got a closer look at the installations in the plant and the sewage treatment process. At the same time, they could manipulate the equipment at will, using just their hands.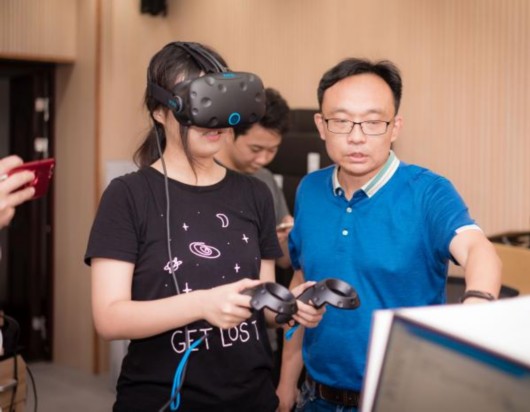 Donning a VR headset, a student experiences a virtual tour in a sewage treatment plant. [Photo/ECUST]
The class is part of an experimental VR education and training program designed and created by the faculty of ECUST's School of Resources and Environment Engineering. It utilizes the latest technologies, including AR (augmented reality), VR, 3D printing and 3D model animation, with an aim to allow students to learn through fun and acquire practical engineering skills.
According to Sun Xianbo, leader of the program, "The experimental VR education and training program has just had its start. Many equipment and devices need adjusting and improving." But Sun believes VR education is sure to benefit more students in the near future. In addition, the students' reactions were positive both to VR and the class itself.