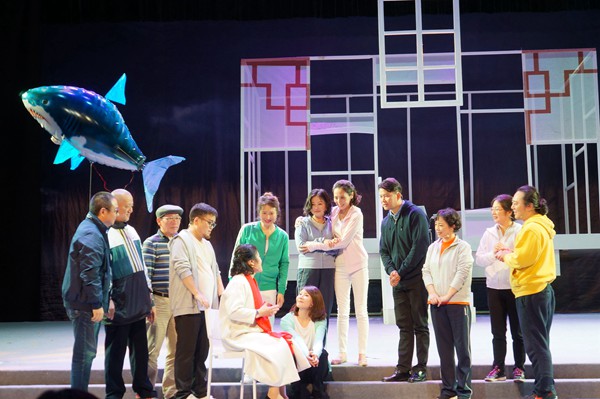 Rehabilitees from Shanghai Cancer Recovery Club were invited to watch the stage play 'Don't be Afraid, My Friends' with their family members at the Magnolia Theatre in Shanghai on Oct, 11, 2017. The play is known as China's first healing drama written, directed and played by cancer patients.
The tickets for this special show were paid by a group of foreign wives living in Shanghai, who have devoted to charitable activities supporting the prevention of and recovery from breast cancer for many years.
"We have been deeply moved by their stories, and we want to support them and give them more power", said American lady Suzanne, a representative of the expat wives.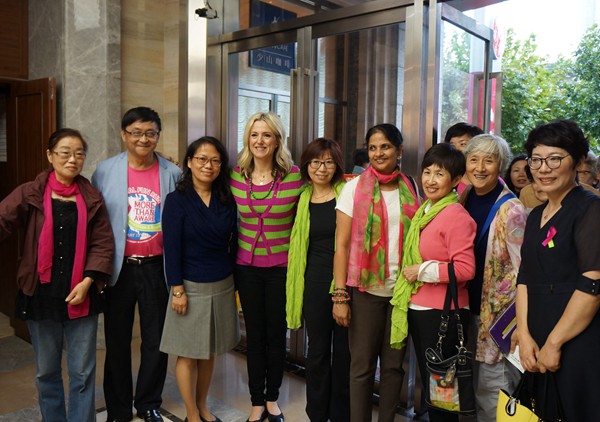 Shanghai People's Association for Friendship with Foreign Countries and Shanghai Cancer Recovery Club awarded them certificates for their warm-hearted deeds and contributions to the people-to-people friendship.
The stage play takes the former principal of Shanghai Cancer Recovery School Zhou Pei as a prototype, telling the story of cancer patients fighting against diseases through drama.
Drama therapy is the combination of psychology and drama, helping patients express repressed emotions through artistic expression.
More than half of the cast are cancer patients, including screenwriters and director.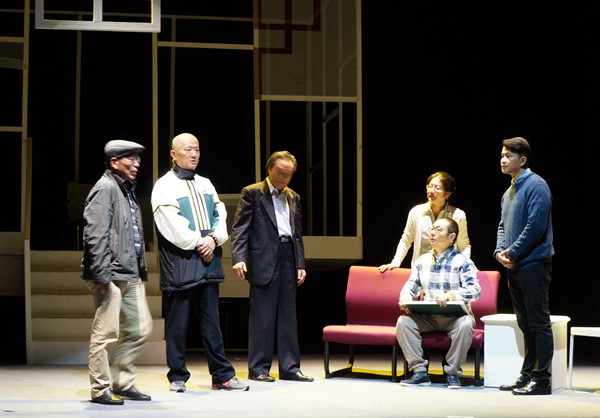 All the income from the shows will be used to support cancer patients to go to Beijing for the Winter Olympic Games 2022, said Yuan Zhengping, President of Shanghai Cancer Recovery Club.
The play will run until Oct. 20.
Photos by Shi Yiping
Story by Wang Jiaye