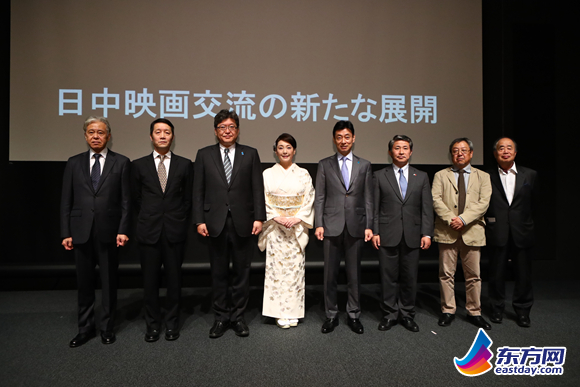 A press conference is held on October 26 to launch a Japanese film tour in China. [Photo/Eastday.com]
  To commemorate the 45th anniversary of the normalization of diplomatic relations between China and Japan, a Japanese film tour is to take place in China in December.
  Jointly held by Shanghai International Film Festival, Tokyo International Film Festival and the Japan Foundation, the film tour will exhibit the latest Japanese films in three Chinese cities—Shanghai, Kunming and Shenzhen—from December 1 to 3, with an objective to promote the cultural exchanges and cooperation between the two countries.
  Radiance (directed by Naomi Kawase), Lear on the Shore (directed by Masahiro Kobayashi) and Close-Knit (directed by Naoko Ogigami) and many more are on the list of big screen works to be played during the film tour. Some of the films will have their world premieres during the event, while the others are to be presented to Chinese audiences for the first time.
  For residents in Shanghai, they can go to the Grand Cinema and UME International Cineplex (Xintiandi) to enjoy the new Japanese films.
  Last but not least, as the Japan Foundation announced at a press conference on October 26, a Chinese film tour will take place from March 8 to 14, 2018 in Tokyo, Osaka and Nagoya, exhibiting Chinese films to Japanese audiences.