To celebrate the World Cities Day which falls on October 31 each year, a series of art installations were unveiled last Sunday.
  On October 29, an unveiling ceremony was held in Shanghai's Changning District to allow the public to see the three art installations, including Pat Lee's graffiti wall art, Gao Weigang's "The Door of the City" and Tian Longyu's "Cities on the Wheel." Joan Klos, Executive Director of the United Nations Human Settlements Programme (UN-Habitat), and other guests from China and other countries were present to witness the event.
  Located at the intersection of West Nanjing Road and No.1 Shimen Road, the graffiti wall created by Canadian comic book artist Pat Lee, which is a combination of machine art and modern art, features a comic robot and the city skyline of Shanghai, reflecting the clash and fusion between humanity and smart machines.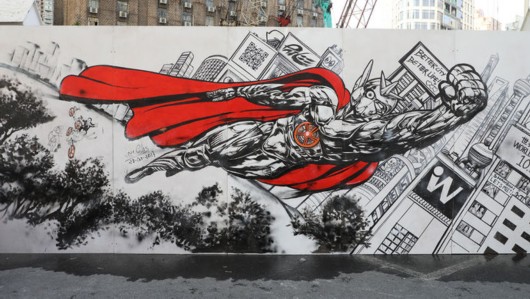 A graffiti wall created by Pat Lee [Photo/Shanghai Observer]
  A work of famous installation artist Gao Weigang,"The Door of the City" situated around the Raffles City Changning is like a time tunnel between the present and the future. It also symbolizes the all-inclusive attitude towards sharing and innovation of a future city.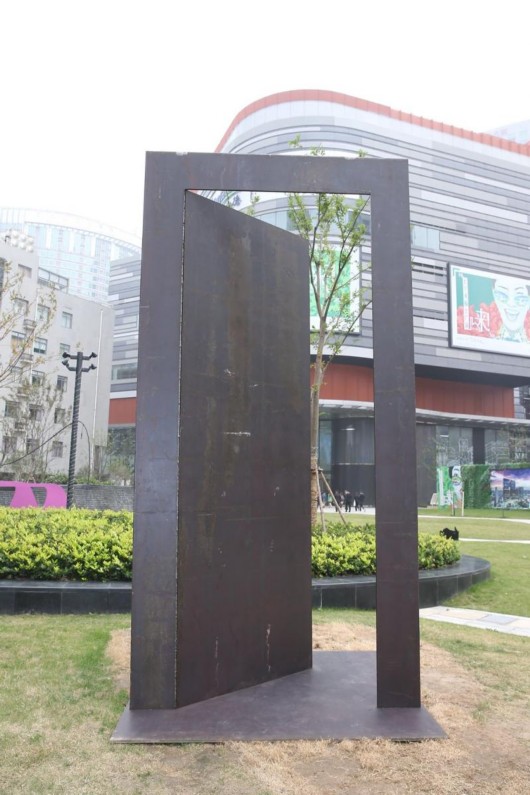 "The Door of the City" [Photo/Shanghai Observer]
  Created by young artist Tian Longyu in honor of the World Cities Day and the 200th anniversary of the birth of the bicycle,"Cities on the Wheel" is a bicycle whose wheels feature the landmarks of different cities around the world, including the Nest Stadium in Beijing, the Oriental Pearl Tower in Shanghai, the Eiffel Tower in Paris and the Moscow Kremlin.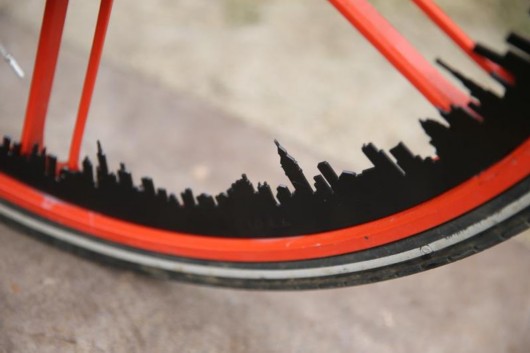 "Cities on the Wheel" [Photo/Shanghai Observer]