Rain doesn't dampen audience's enthusiasm for Shanghai International Arts Festival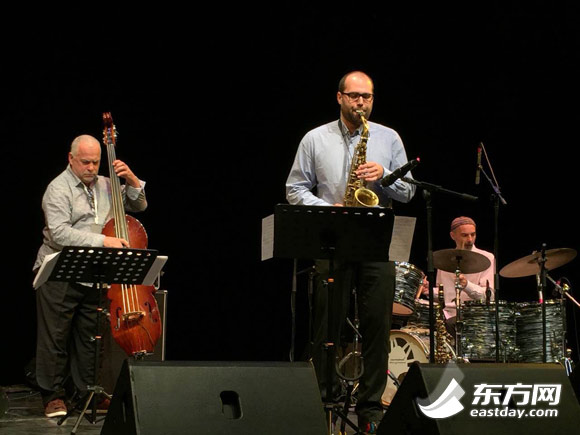 China Shanghai International Arts Festival (CSIAF) is held on October 20 to November 19 in Shanghai. A 12-hour special activity was held in the Shanghai Concert Hall and the City Lawn Music Square on October 29, involving 16 concerts.
  The audience also enjoyed the Romantic French New Jazz Trio,"Hearing China" Concert for Symphonic Compositions and the multimedia concert of the Italian Film Symphony Orchestra in spite of the rain. Quintessence Saxophone Quintet (Germany) ended their "Swing Beethoven" performance in an additional improvised song and achieved applause and cheers.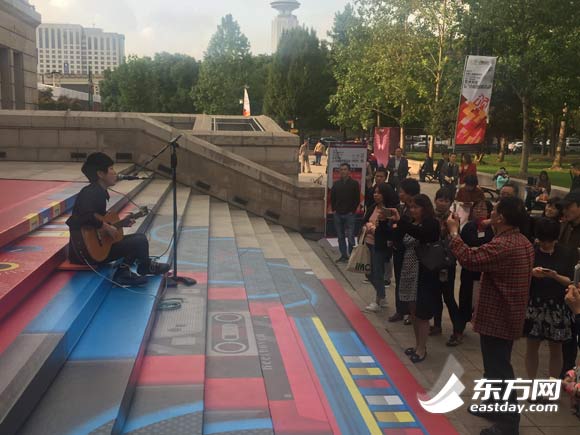 In the Shanghai Concert Hall, bamboo flute performer Jin Kai and percussionist Wang Yin Rui and lute player Yu Bing made the audience take a dip in the ocean of Chinese Ancient Music Gathering, which is actually the way in which the organizing committee wants to pay tribute to Chinese traditional music.
  Ten Chinese and foreign violinists held three concerts from evening to night, playing ten violin and piano sonatas originally performed by Beethoven, which was the main event on that day.