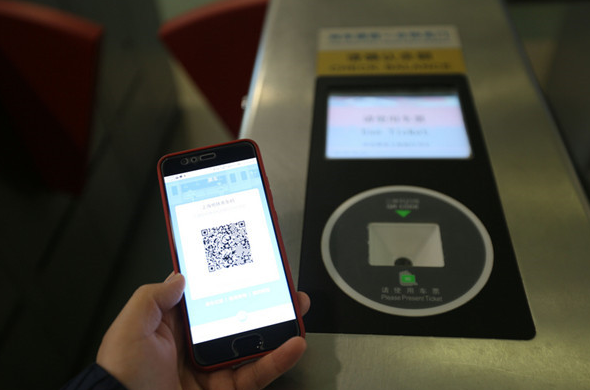 QR code scanning on mobile phone at the station [Photo/People.cn]
  Shanghai Maglev passengers are able to enter the station with a QR code scan on mobile phone since October 30.
  Passengers need to download the application called "Metro Daduhui" developed by Shanghai Shentong Metro Group, verify and choose the payment as preparation. Next, they can enter the station if they succeed in scanning the QR code generated in the APP which only takes only half a second. Shanghai Maglev has been carrying out the trial run since yesterday.
  A major caveat is that Shanghai Metro hasn't opened this feature yet, but it is expected to be achieved in the whole city network with four dedicated scanning machines equipped in each metro station in early 2018.
  Shanghai Shentong Metro Group said entering with a ticket has all along cost passengers too much time and mobile phone will improve the condition as well as solving the problems brought by physical card such as inconvenience and easy loss.